In recent times, some Windows 11/10 users have seen an error code BCM20702A0, when using Bluetooth and they are concerned as to what it is all about. We can say for certain that it has something to do with your Bluetooth driver. The error message in question is:
The drivers for this device are not installed. There are no compatible drivers for this device.
The problem here tends to no longer allow specific Bluetooth components to properly communicate with your Windows 10 operating system. It also affects laptops that do not have native Bluetooth support; therefore, the manufacturer installed a dongle on the inside to deliver the service. This is not the best way to do things because native support is always better. On the other hand, maybe you're using a Broadcom USB Bluetooth dongle that is acting up, and as such, the error is showing its ugly head.
For the most part, however, many users will never come across the BCM20702A0 driver error, so it works.
What is device BCM20702A0?
When you use a Bluetooth device, you may find a listing in your Device Manager called BCM20702A0. The Broadcom BCM20702A0 driver is a device that allows specific Bluetooth components to communicate efficiently with your Windows 11/10 operating system.
Fix Broadcom BCM20702A0 driver error
Our suggestions to fix this issue are as follows:
Run the Bluetooth Troubleshooter
Install Broadcom driver from official website
Remove all Bluetooth drivers and USB controllers.
Let us see in detail.
1] Run the Bluetooth Troubleshooter
OK, so the first thing you'll want to do here is to run the Bluetooth Troubleshooter tool in hopes that it'll fix the issue. In many cases, this is the only action you will have to take, so let us look at how to do it.
Click on the Windows key + R, and right away, a small box should appear at the bottom-left corner of your computer screen.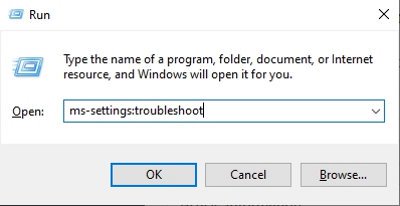 In order to move forward, please copy and paste ms-settings:troubleshoot into the box, then hit the Enter key on your keyboard. Doing this will open the troubleshooting tab via the Settings app.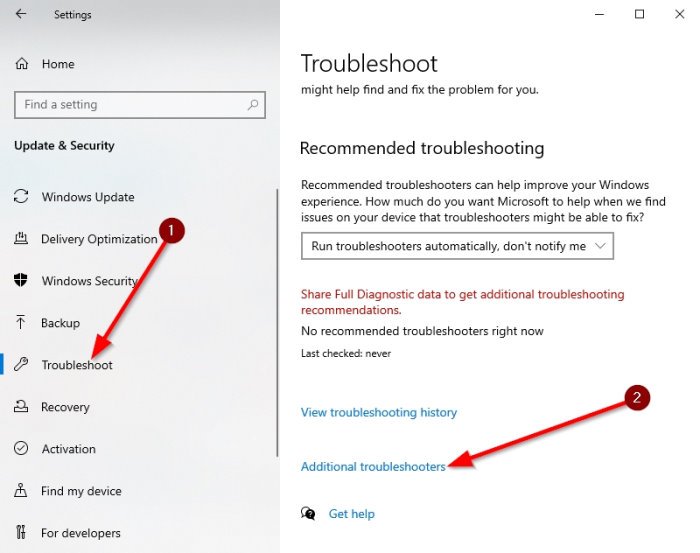 After firing up the troubleshooter section, scroll to the bottom until you see Additional Troubleshooters. Select that option right away, and you'll be brought to a new location.
Under the section that reads, Find and fix other problems, please select Bluetooth.
Now, after you've clicked on the Bluetooth option, a dropdown menu will appear with the option to run the troubleshooter.
Select Run the troubleshooter, then sit back and allow the tool to do its thing. Once you've completed the task, click on Apply this fix if any repairs are needed.
As soon as the fix is applied, please restart your computer to complete the process, and that's it.
Read: Bluetooth is not working.
2] Install Broadcom driver
Windows drivers for Broadcom Bluetooth devices are no longer posted on their website. They should be available through Microsoft's Windows Update – Optional Updates service. If drivers were not downloaded automatically by Windows Update, then use Device Manager to refresh the drive.
However, the Broadcom Bluetooth drivers seem to be available here on the Lenovo website. To fix the BCM20702A0 driver error, you may download and install them.
After downloading it, right-click on the downloaded item, and select Run as administrator. After installation, restart your computer, then check again if it works.
Read: Where to download drivers for Windows 10?
3] Remove all Bluetooth drivers and USB controllers
If you're still reading, then chances are the above-suggested fixes did not work. The best next step, then, is to uninstall every Bluetooth driver. If you're using a dongle, then uninstall the USB controllers as well.
To get these things done, click on the Windows key + R, then copy and paste devmgmt.msc. Hit the Enter key, and the Device Manager window should promptly appear.
Look for Bluetooth on the list, then click on it to reveal additional options via the dropdown menu. Right-click on each and select Uninstall.
Under the Universal Serial Bus controllers section, do the same as above, but make sure to only uninstall the ones with Controller in their name.
Restart your computer, and Windows 10 will automatically reinstall the drivers. From there, check if the issue persists.
How do I remove BCM20702A0?
To remove BCM20702A0, go to Device Manager. Further, click on the drop-down menu related to Bluetooth. Right-click on it and uninstall every driver inside.
Hope this helps.