Are you overwhelmed with planning a holiday itinerary or making a shopping list? Are you worn out managing multiple projects at work? Well, a to-do list is an easy way of getting all your tasks done, be it a personal list or a professional one. Time management skill is essential to maximize work efficiency. When you are given overwhelming tasks and too many deadlines, it is important to efficiently list all the tasks that need to be completed on time and organize the task lists that need to be worked on based on priority. To manage time effectively, one is required to prioritize the task so that one can plan the order in which the task has to be completed. The most important task is given high priority and it is placed at the top of the To-Do list. The least important task can be listed at the bottom.
To-Do list apps for Windows 11/10
Nowadays the digital way of framing a to-do list is preferred over paper and pen. Well, the reason is, the digital way of forming a to-do list is more structured and reliable. Additionally, it is the most efficient way of organizing the task while staying productive. In this article, we have rounded up some of the best to-do list apps for Windows 11/10.
1] Microsoft To-do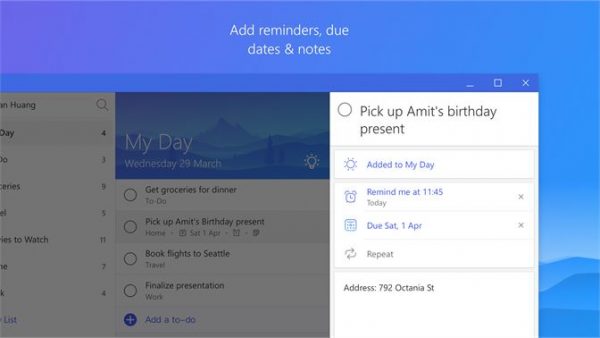 Microsoft To-do is a simple app for keeping the to-do task list. The app was designed relatively after Microsoft took over Wunderlist and hence, it imbibes most of the features from Wunderlist. The app lets the user easily create a list, set reminders and deadlines. Users can also create a new task and, inside the task, one can write the notes of different ideas captured. The app has a standard interface and users can choose from different inbuilt themes and colors for the list. Additionally, users can import a list from the Todoist, as well as, from the Wunderlist. The Microsoft To-Do is available for iOS, Android and Windows 10.
2] Todoist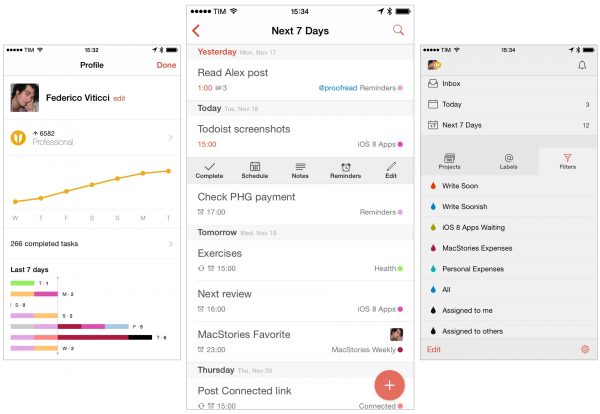 Todoist is a free app packed with many features. It helps you to organize a to-do tasklist, create notes, attach files and also collaborate effectively with others by sharing the lists. The users can easily prioritize the important tasks that need to be completed first and divide the tasks into subtasks in order to construct a more structured list. The app can be used across all the devices from anywhere and the free version is available for Android, iOS, Mac and Windows 10. One can also upgrade the app to enjoy more features but users will be charged a premium amount in order to avail the services. Get the app here.
3] Wunderlist
Wunderlist is a free to-do list app that helps a user to plan anything from small tasks to big tasks. This to-do list app is super handy to use which assists in organizing your to-do list; be it a personal household list or work-related list. The app allows users to set reminders and due dates so that, there is no way of you missing the deadline. Wunderlist also lets you share to-do lists with your family, friends, and colleagues. The app can be accessed from anywhere and it works on all the devices like Android, iPad, Mac OS X Windows, and web. With Wunderlist, one can also make notes so that your ideas are captured well. Additionally, the app lets you make folders to group all the related to-do lists to make access easy. Users can make use of hashtags and print a to-do list with just a click.
4] Microsoft OneNote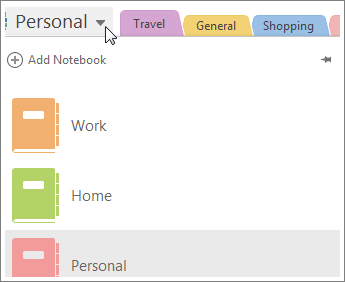 Microsoft OneNote notebook is a popular program for gathering and saving information in order to make notes and also share it with family,  friends, and colleagues. Basically, it is a digital form of a material notebook. Although it is not exactly a to-do list app, it is a free version app that comes with Windows 10 that can be used to capture ideas and increase productivity. This app automatically syncs all the notebooks to users' Onedrive account. It also offers other several benefits like you can edit as well as read the notes across any device irrespective of the location. Users can also share the notes with friends, family or colleagues in order to have effective collaboration.
5] Trello
Trello is an application that helps the user work productively and even more collaboratively. While it's not exactly a to-do list app, users can create a card, boards, and lists that help to organize the work. Users can also add labels, attach files and notes to different Trello cards, and can place them into columns. One can also prioritize the important task with the help of Trello. The Trello app can be used across all the devices irrespective of your location and paves way for the easy collaboration with your colleagues, family, and friends. The app can be used in Android mobile apps, iOS and Windows 10.
6] Cortana
Cortana is Microsoft's virtual assistant and is one of the best to-do list app. This app is the best way to create a list, add items and prioritize the important task. The tasks can be added to the list either by voice or by simply typing. It works on all the platforms like Android, iOS and comes built-in with Windows 10. The Cortana can also be used with Wunderlist to add the tasks to list. One can quickly add a task with Cortana and then check the same task with Wunderlist.
Let us know if we missed any.