You can extend Windows battery life by finding out which programs & apps consume more battery and drain the battery via the Battery use applet of the Settings app. It is essential to find out what is consuming the battery so you can remove it from the background activity or look for alternatives. It will help you extend the battery life of your device.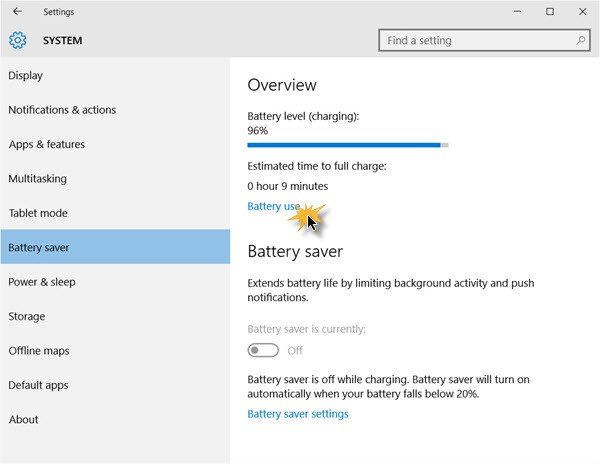 Find out the Battery Usage of each app
From the WinX Menu, open the Settings app and then click on System. Now in the left panel, look for and click on Battery saver. The following window will open. Next, click on the Battery use option.
In Windows 11, You need to go to System> Power & battery > Battery usage and expand it.
See which apps are affecting your battery life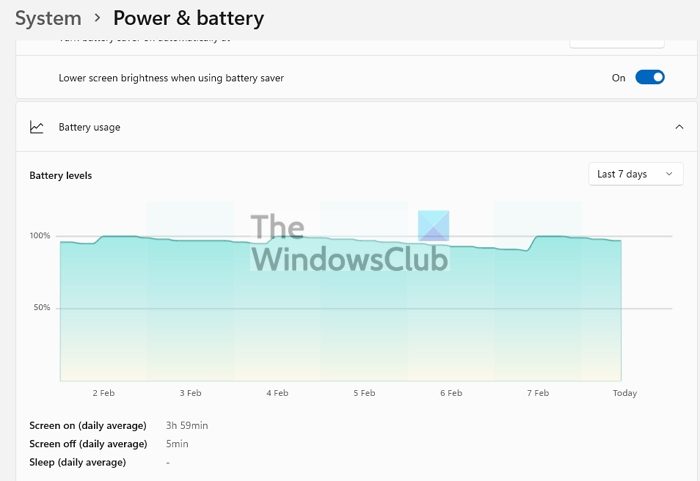 Here, you will see the amount of battery each of your apps has been consuming. From the drop-down menu, you can opt to see their battery consumption for the last, to analyze the battery consumption for the last period:
In Windows 10: 24 hours / 48 hours / 1 week.
In Windows 11:  24 hrs and seven days.
Click on any app, and you will see a Details button appear. Click on the Details button, and you will see details of battery consumption for that app, like, consumption when in the background, consumption when in actual use, and so on.
You will also see the battery being used by the System, Display, Wi-Fi. The System refers to the operating System, and there is probably little you can do about it. If you find that the Display usage is high, you could change or configure your Power settings and maybe make Windows turn off the display earlier when not in use and so on. The usage of Wi-Fi refers to the battery consumed when the device is connected to a wireless network.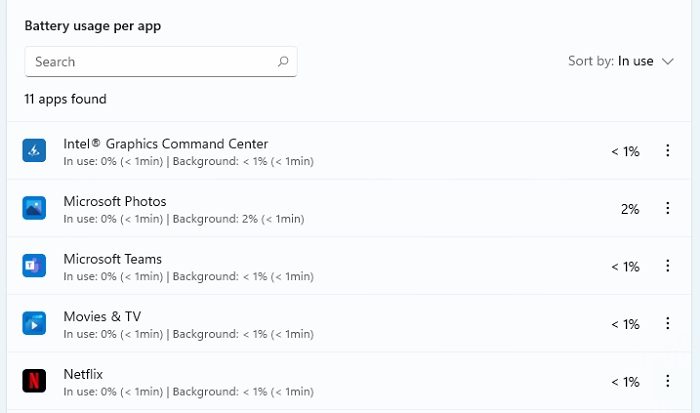 Here you will also be offered helpful links that allow you to:
Change background app settings
In this way, you can identify apps that drain your battery and change their background settings. You can either remove the app from running in the background or choose Power optimized profile from the background apps permissions.
Read: Use Windows Sleep Study Tool to find what is draining the Battery
Is it a good idea to completely drain the Laptop Battery?
Battery Capacity drops depending on the charging cycle. If you drain until the battery dies and then charge it up to 100%, it's one cycle. So it is better not to drain it completely, and instead, you can keep it plugged all the time. Only when you travel or away from the source, use it and enjoy the experience. That said, always keep an eye on the background apps as they consume more battery and draw power.