The default settings in Windows 11/10 impart black color to the taskbar, Action Center, and even the Start Menu of the interface but that doesn't limit the scope of a user to change it to the color of his choice. The latest version of the OS houses multiple options and different settings to customize the taskbar and Start menu in Windows 10. As such, you can add a custom color to taskbar in the Windows Settings app.
Add custom color for taskbar in Windows 11/10
To do this, launch the Windows 10 Settings app. From the menu, select the 'Personalization' tile and chose 'Colors' option.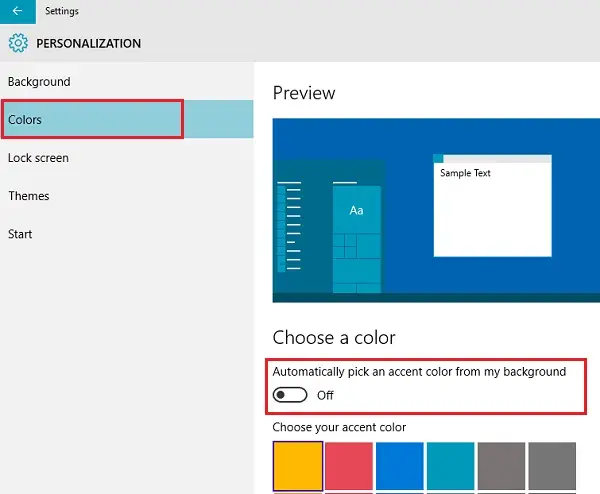 Then, look for the option 'Automatically pick an accent color from my background'. If the option is enabled, disable it for acquiring the ability to control colors for the taskbar and other appearance elements.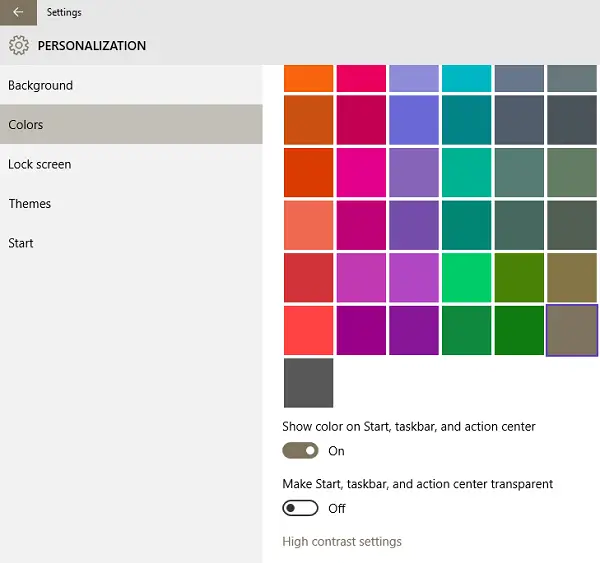 Keep scrolling down, until you find the last color box. This is the box that allows customization by a user.
To proceed further, enable the option "Show color on taskbar, Start menu and Action Center"  and select one of the predefined colors as current color, ignoring the last box.
You will see the Settings here in Windows 11: Settings > personalization > Colors.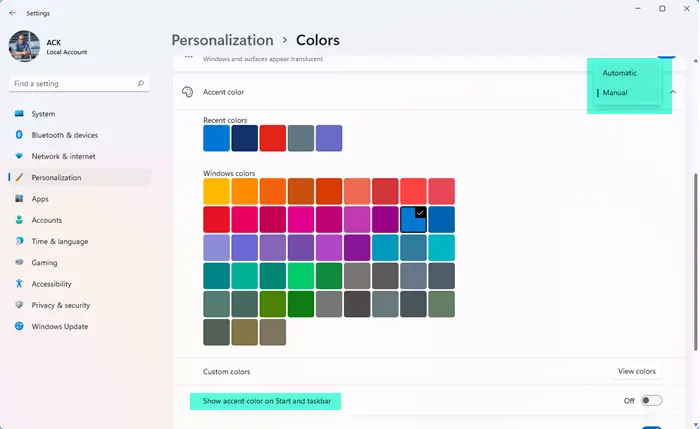 Now, open the registry editor. To do so, press Win key +R in combination.
In the Run dialog box that appears, type 'Regedit' and hit Enter. Navigate to the following path:
HKEY_CURRENT_USER\SOFTWARE\Microsoft\Windows\CurrentVersion\Themes\Personalize
Here, you should notice a 32-bit DWORD value SpecialColor. In Windows 10 it already has a value data.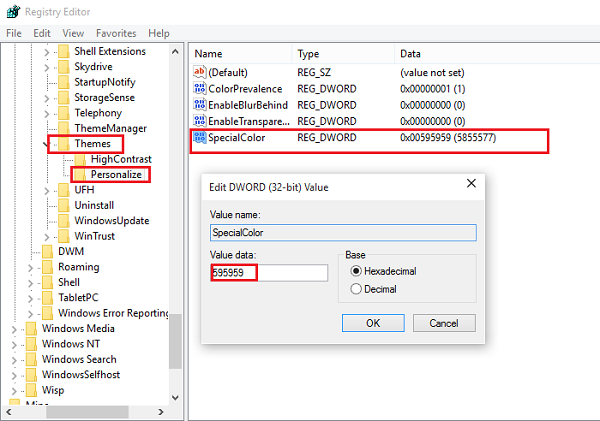 This value is a color in Alpha, Blue, Green, Red color, abbreviated from ABGR format.
You can enter the value to specify your own custom color. For example, here, I have set a gray color by changing the SpecialColor value data to grey (the value is 00bab4ab).

Restart your computer and you will see the changes take effect.
More tips here on how to customize Windows 10 taskbar.