Earlier we posted a complete screenshot tutorial on installing FileZilla client and server and synchronizing files between multiple clients. In this post, I am going to show you how to synchronize or access files on your FTP Server directly from Notepad++, a free Notepad alternative.
How to access FTP Server using Notepad++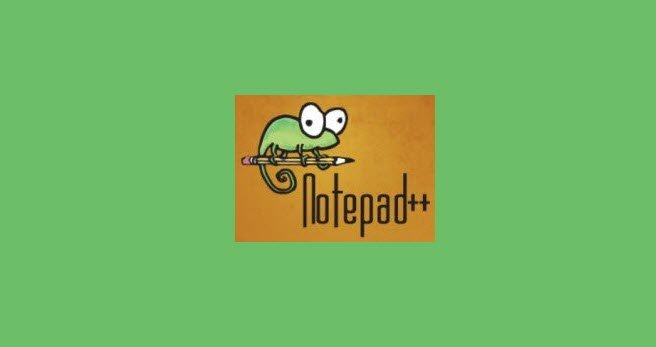 Notepad++ is fairly a small application and occupies 5 MB on your drive. You needed to have a client application to transfer files to FTP or Web Servers. After you connect your server with the client application like FileZilla, a free FTP application, the file is then edited back using a notepad or an IDE.
Notepad++ combines the features of different applications using its NppFTP plug-in. This enables you to access all the files and folders on your Web server. Moreover you can create new directories as well.
Let's check out how this FTP plugin works on Notepad++
Notepad++ FTP connection setup
First of all you need to download the latest version of Notepad++; it hardly takes any time to install. Also note that the latest version of Notepad++ has FTP plugins installed with it. If you are running an older version of Notepad++ then you need to install the plugins separately through plugin manager. You just need to launch the plugin, which is done by clicking plugins NppFTP show NppFTP Window.
Configuring FTP connection on Notepad++
After launching the NppFTP windows, all you need to do is to configure the FTP connection, which is done by clicking the General setting option under the Settings tab.
The next step is to add new profile. Click the button 'add new' on the bottom left of the window and enter the name of the profile you would like to have.  Enter all the FTP or Web Server details, which include:
Hostname
Username
Password
Port
The port for FTP is always set as 21 – and choose the connection type as 'FTP'.
Once you are done with the entries, start accessing your FTP Server just by establishing connectivity. Which is done by hitting the connect button on the FTP Window.
There are a bunch of option you can do using this, such as:
Edit the file on Notepad++ directly.
Upload a new file.
Delete a file.
Create a new directory.
Delete a directory.
I don't have an FTP or Web Server
If you don't have a Web server, you need not worry. They are many providers that give you free FTP accounts along with a good storage capacity. I recommend Zymic.com which is very easy to subscribe to and get started. Log in there and as soon as you make an account there, you get all the credentials needed to access it from an FTP client – that is Hostname, Username, and Password.
What makes this application NppFTP impressive is that it has a portable version as well. You can carry NotePad++ anywhere and start accessing your Server from anywhere. It also proves quite effective for developers as it has the feature of syntax highlighting for many programming languages.
Create an FTP account and start accessing it using Notepad++!
Read: How to access FTP Server using Command Prompt in Windows.