I have used an Xbox Controller on Xbox 360 and then on Xbox One. Experience in both places has been outstanding, and I have hardly got any error that results in disconnection from the console. However, a few times, the controller was not detected by the console for some odd reason, and I had to try a few troubleshooting steps to get this done. In this post, we share what you can do if your Xbox One Controller keeps disconnecting and won't stay on.
Xbox One Controller keeps disconnecting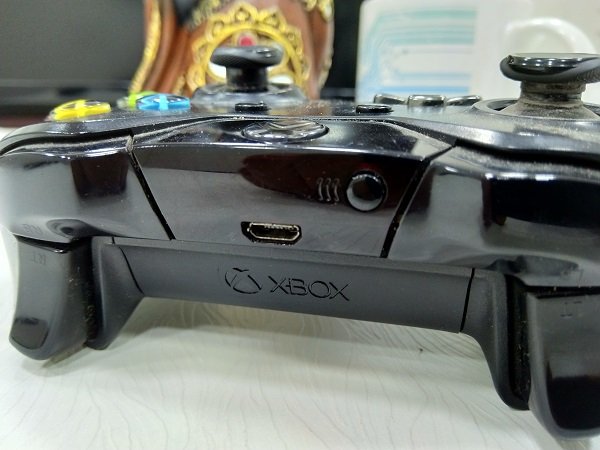 If your Xbox One Controller keeps disconnecting, try the following suggestions:
1] Power cycle your console
This trick applies in many places. If you cannot fix any issue, just power cycle your console. Here are the steps:
Hold the Xbox button on the front of your Xbox One console for till you hear a sound, and the console shuts down.
Wait for another 2-3 minutes, then turn on the console by pressing the Xbox Button.
Turn on your controller, and see if it connects to the console. If the light on the Xbox button stays lit, it's connected to the console.
2] Replace the batteries or recharge the battery pack
Many a time, I used to get a warning about low battery when playing a game, but I quietly ignored it. After a few more minutes,  Xbox popped up a message that the controller was disconnected. The first time it happened, it took me a while to the problem. I had to connect the USB wire to start charging my controller again, and it worked.
Here are my two tips for this situation. First, keep an eye on the battery level, which is displayed on the top right of the screen. Second, don't let your controller battery die completely. Instead, charge it when you are not using it.
3] Try connecting it with another console in a different location
Xbox uses a proprietary wireless connection for the controllers instead of using it over Bluetooth. It may so happen that some device around is causing the interference. Try connecting it with a different console or PC, and if possible in a different place to see if it's working.
If it works, the problem is with the network at your place, and you will have to troubleshoot by turning them off one by one and figuring out what is causing the problem.
4] Update your controller firmware

Xbox One doesn't do well when it comes to notifying about an update for accessories of Xbox. In case you received an update for your Xbox One, and the controller is not working, its a compatibility issue between the controller and the console. You will have to update the controller manually.
Follow the steps below to update controller firmware:
Connect your Xbox One controller to Xbox One using a USB cable.
Press the Menu button on your controller, which will open the Guide.
Use the right bumper to get to the end of the menu and open Settings.
Select Devices & Accessories> the controller in question > Select Update > Continue.
If there is an update, let the system upgrade it to the latest version.
Check if the controller is working properly now.
5] Reconnect your Controller
In case the light of the Xbox Button keeps blinking, it's a paring issue. To re-connect Wireless Xbox One controller you can either use a USB cable to connect it back to your console or use the Pairing buttons on the console and the controller together to re-connect.
6] Connect with Xbox Support
Microsoft is great when it comes to Support. If you connect with them over chat or call, they might be able to help. If your controller is still under warranty, you might get a replacement as well.
In case none of this help, it might be time to buy a new one! If your Xbox Button at least blinks, you still have a chance that your controller has some minor issue. However, if it doesn't turn on, even when you connect it with the USB cable, there is no hope.