Windows 10 can stream Xbox One from a local network to your computer, and this is actually a reason why it is such a hit with gamers. But several users have complained that at times the Xbox app crashes or freezes when streaming on their Windows 10 system, and there could be several reasons for that. You should know that the Xbox app has now been renamed as Xbox Console Companion app and comes bundled with Xbox Game Bar app.
Xbox app freezes
Let's eliminate the commonest ones first. Xbox in Windows 10 sometimes freezes due to Xbox Live messages. Though you can delete them via the Xbox app, it is easier to use the Xbox One SmartGlass app, as it is a quicker fix. Delete the messages and log out of the app from your system, and log back in again.
The problem could also lie with your graphics card, and it is important that you make sure you're using the right kind of graphics card and ensure that your graphics drivers are up-to-date.
But the problems with Xbox One are not always external or related to messages in Windows 10, and there could be other issues too. Here's looking at a few of them:
The Network Connection and Latency
This could be the most obvious, yet easy to miss reason. If the network isn't connected, it halts every other associated functionality. While it would be obvious while re-initiating the setup, a better way to check would be to go to Home > Gaming > Xbox Networking. The Internet Connection should show 'Connected'.
Now while the network might be connected, the connection may not be as stable. Check the same in the Latency section. Ideally, the latency should be less than 100ms and the packets lost should be minimal.
Updating it right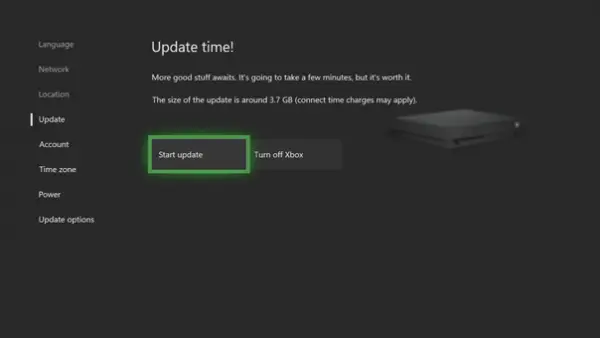 It's probably the most obvious solution, besides network settings – but you need to make sure that your Xbox is compatible with your Windows 10 system and that both these platforms are updated and running on their latest versions. Especially if you're looking to play a high graphics reliant game, it is very important that your system and the Xbox application runs right. The update option could be checked during the setup.
Changing graphics
Sometimes when you're previewing or streaming a game on Xbox One, it freezes and more often than not, the problem lies with the graphics. If you use your laptop for gaming purposes, it is advisable that you switch to one with switchable graphics. Change Xbox One settings from and the "high performance to "energy efficient." It's an energy-saving mode and also makes it easier for the Windows 10 to work with graphics – sometimes advanced graphics are difficult to run in Windows 10.
You can also switch the app to "Battery Saving/Low Performance" mode and make sure your drivers are updated.
Is the problem with the EVGA PrecisionX?
EVGA PrecisionX is a software which lets you fine tune your graphics card, including Memory Clock Fan Speed, voltage and GPU Clock Offsets. It is used as an overclocking tool for your graphics card and provides a high-paced, advanced level performance. But although several gamers use this software, they have complained that it creates issues Xbox One.
If you're using EVGA PrecisionX and your Xbox One freezes, disable the EVGA PrecisionX, and then start it up again.
Always choose the Safe Mode
Many gamers would advise you to choose the Safe Mode while using Xbox One on Windows 10, and they are not wrong. It does help the gaming experience.
Go to the Start button and then press and hold the Shift key. You then need to click on Restart. After it starts up again, go to Troubleshoot and then select Advanced Settings. Choose the Startup Settings option and then again select Restart. Press F5 and then you should be able to enter Safe Mode.
Restart your Xbox application and check to see if it is working. If it is, restart your computer once again, and then resume work.
Hope something here helps you.