Windows Media Player in most cases is a much better media player when compared to Groove. We can understand why the Groove Music app was created, but with the music pass aspect dead in the water, maybe it's time for Microsoft to refocus on Windows Media Player.
Here's the thing, some users are having an issue with Windows Media Player where the playlist is concerned. One particular user says that he decided to remove his music from the C drive and later placed them on the D drive. He didn't share why he did that, but doing so shouldn't have caused any problems, but unfortunately, it did. You see, any attempts to play songs from the playlist using Windows Media Player just doesn't work.
Windows Media Player is not playing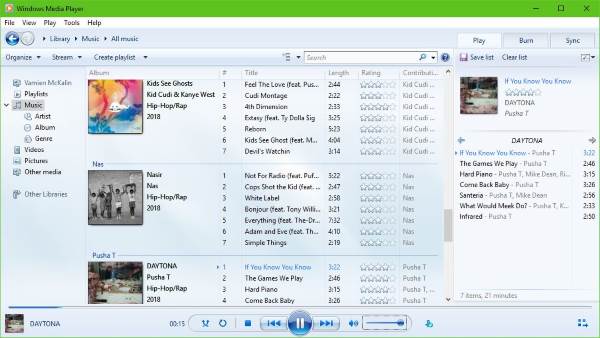 The reason why the songs did not play, is the fact that the media player still believes the songs were located on the C drive despite the move to the D drive. The problem is, then, how does one get the media player to recognize the correct location? Don't worry, we've got you covered on this one.
Follow these steps and you'll be on your way!
1] Run WMP Troubleshooters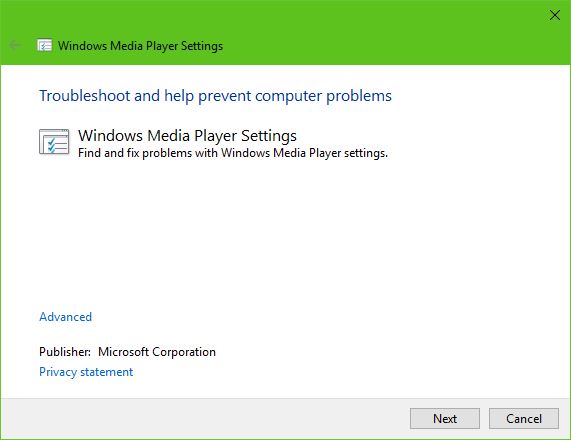 You can the Run the built-in WMP Troubleshooters. Run Windows Media Player Settings, Windows Media Player Library, and Windows Media Player DVD Troubleshooters and see if they help you fix your problem.
2] Rebuild Windows Media Player database
If the above fails then chances are, you might need to rebuild the Windows Media Player database. We'll do this by launching the Run dialog box by pressing the Windows Key + R, then executing the following command:
%userprofile%\Local Settings\Application Data\Microsoft\Media Player
Click on Enter, and right away a new File Explorer window should pop up. This is the Media Player folder, and every item (except the folders) inside it needs to go. Bear in mind, you must delete only the individual contents inside but not the folders.
The final step, then, is to relaunch Windows Media Player and watch as it automatically rebuilds your music library.
Need more ideas? See this post on Troubleshooting Windows Media Player.