If your Windows keeps booting into Recovery Mode or Win RE environment, this step-by-step guide will help you. Although it is an unusual situation, it could happen for several reasons, including a corrupt or missing system file, faulty Windows Updates, etc.
In such cases, you need to use Automatic Repair. This feature also rebuilds the BCD and MBR fies. However, Automatic Repair sometimes doesn't work and to rebuild them you will need a bootable installation media of Windows.
Windows keeps booting into Recovery Mode
If Windows Keeps booting into the Recovery Mode, take these steps to exit Win RE:
Create bootable Windows 11/10 installation media
Insert the installation media
Click on the Repair your computer option.
Select the Troubleshoot option.
Click the Advanced options.
Select the Command Prompt option.
Enter the commands to rebuild MBR and BCD.
Close the window and restart your computer.
To learn more about these steps, continue reading.
To get started, you need to create a bootable Windows installation media. For that, you can take the help of Media Creation Tool, which is available for free and download from the official website of Microsoft.
Once you have the bootable installation media, insert it into your computer. After getting into Recovery Mode, you can find an option called Repair your computer. Click on it. Then, click on the Troubleshoot option.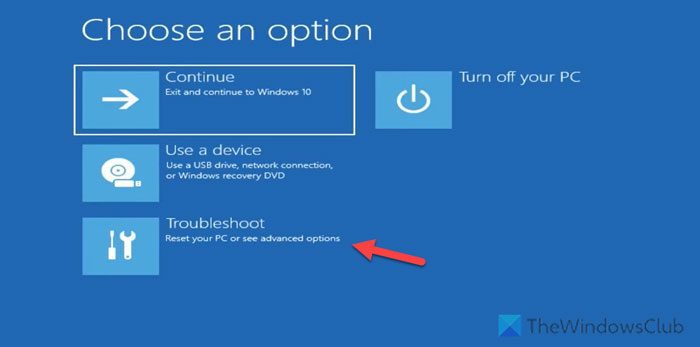 Inside the Troubleshoot menu, you can find several other options, but you need to click on the Advanced options.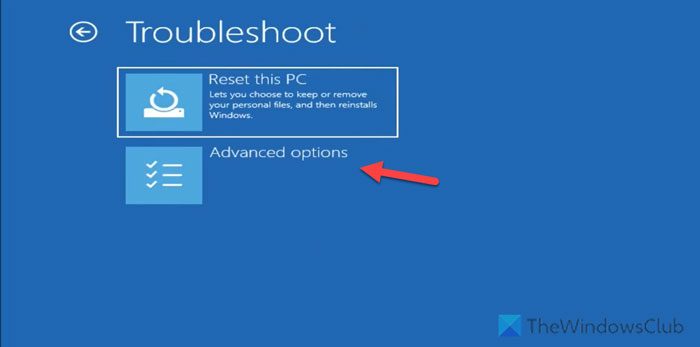 Here, you need to select the Command Prompt option.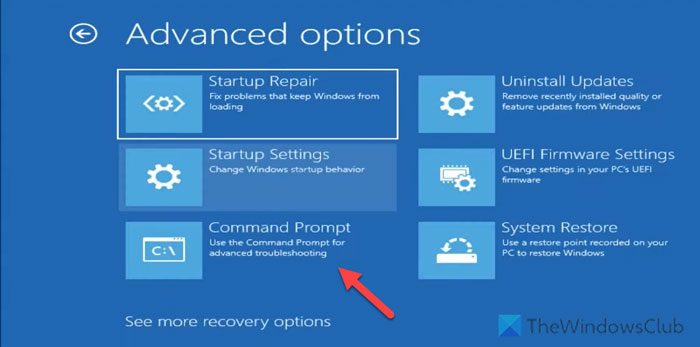 Now, you can find the Command Prompt on your screen.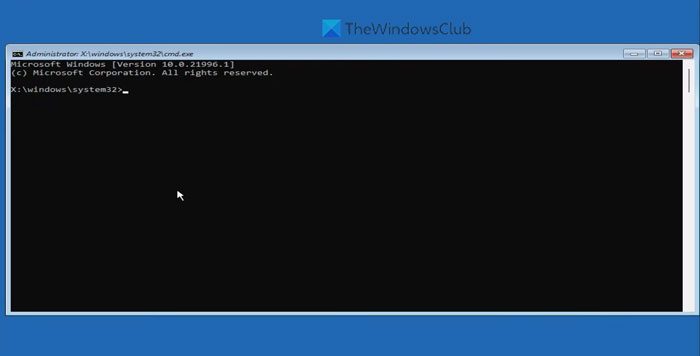 You must enter these commands to repair the Master Boot Record and rebuild the Boot Configuration Data files – one after one:
bootrec /fixmbr
bootrec /fixboot
bootrec /scanos
bootrec /rebuildbcd
For your information, this process may take some time. Until then, do not close the Command Prompt window or do anything else.
Once done, close the Command Prompt window and restart your computer.
Read: Automatic Repair fails, stuck in reboot loop
How do I stop Windows from going into Recovery Mode?
To stop Windows from entering Recovery Mode, you need to rebuild the Master Boot Record and Boot Configuration Data files. To do that, you must use Command Prompt and enter a few commands. However, it also depends on the situation you are in. For example, if you are in this situation due to a BSOD, you need to tweak the Registry Editor.
What causes Windows Recovery?
There could be various things responsible for this. For example, it could happen due to a corrupt driver, overclocked hardware, missing system files, etc. Apart from that, a faulty Windows update and BIOS update could also cause this problem on your computer. Nonetheless, you can get out of this problem by following the aforementioned solution.
Read: Windows computer stuck restarting in an endless reboot loop