You may have noticed that in Windows File Explorer, there are small checkboxes to the left of the file or folder names, that help you select items for carrying out file operations.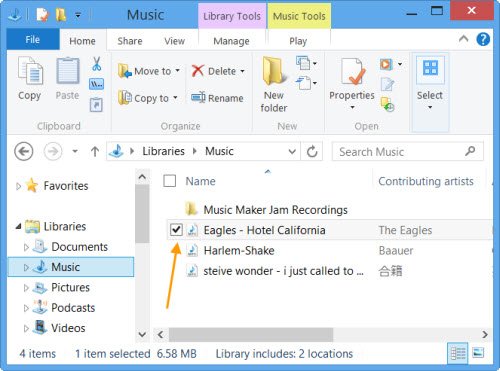 If you need to select non-consecutive items to carry out any files operation like Copy, Move, Delete, Cut, etc., these boxes help you select the items. There is also a single box, on the left of 'Name' that will help you select or deselect all the items.
Use checkboxes to select items in Windows 11/10
You can disable or enable the checkbox to select multiple files & folders in Windows 11/10 Explorer using:
File Explorer Options
Explorer Ribbon
Windows Registry
Ultimate Windows Tweaker.
1] Using Folder or File Explorer Options
You can if you wish to, disable, or enable these checkboxes according to your preferences:
To do so, go to the Windows 11/10/8/7 Start search and type File Explorer Options or Folder Options.
Click on the search results to open it.
Under the View tab, scroll towards the end of Advanced settings.
Here you will see a setting Use check boxes to select items.
Check or Uncheck the box as per your preference and click on Apply/OK.
You will now see that the checkboxes will disappear if you have chosen not to show them.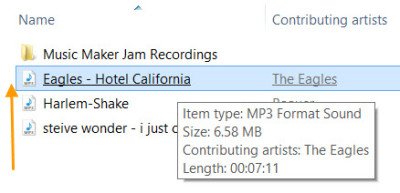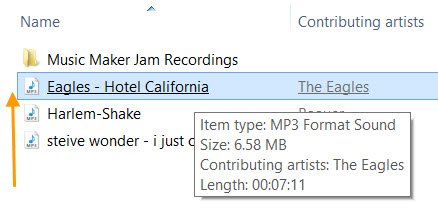 2] Using Explorer Ribbon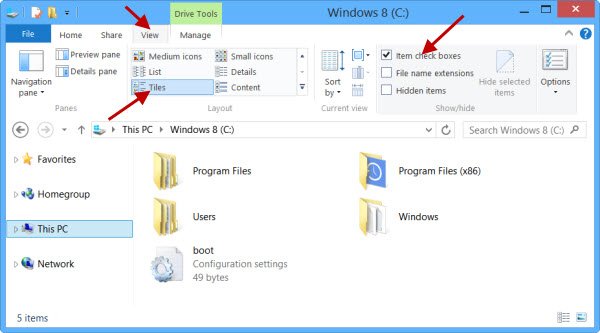 You can also affect this change via the File Explorer UI itself as follows:
Open Explorer
Select View tab
Select Tiles
Select the Item check boxes option.
3] Using Windows Registry
You can also use the Windows Registry to turn on or off the use of checkboxes.
Open Registry Editor and navigate to the following key:
HKEY_CURRENT_USER\SOFTWARE\Microsoft\Windows\CurrentVersion\Explorer\Advanced
Set the value of the DWORD AutoCheckSelect as follows, depending on your preference:
Save and exit.
4] Using Ultimate Windows Tweaker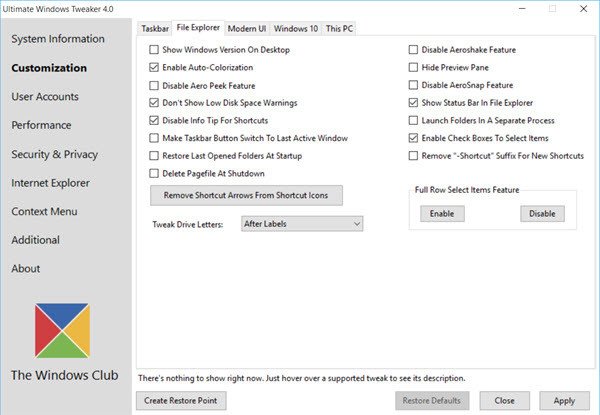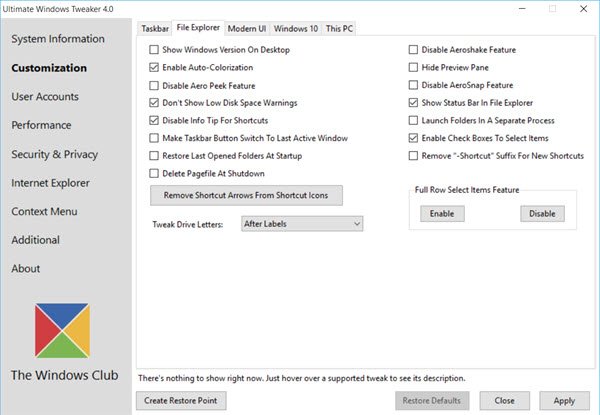 You can also use our freeware Ultimate Windows Tweaker to effect this change.
You will see the setting under Customization > File Explorer tab.
As mentioned earlier, these checkboxes work for files, folders as well as all desktop items. Works on Windows 10, Windows 8, and Windows 7.
TIP: Hold ALT and double-click a file in Explorer to open its Properties box.
Have a nice day!
Related read: How to disable the light blue border box when you hover over icon in Windows 11/10.