If when you hover your mouse pointer over an icon, a blue border box appears, then here's what you can do to remove this anomaly. I recently experienced this issue suddenly on my Windows 11/10 PC and this is how I fixed this issue.
Disable the light blue border box when you hover over an icon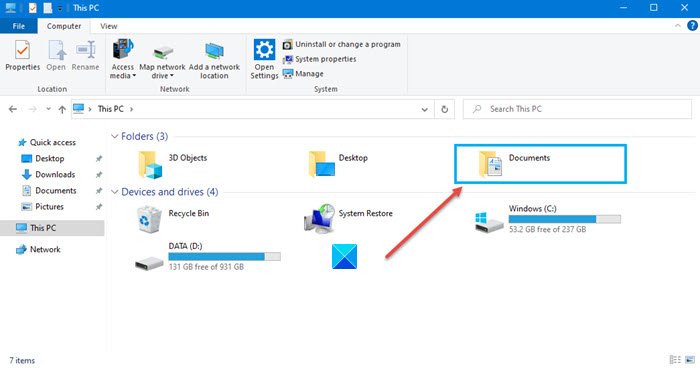 You need to check if the Narrator has been enabled!
The Narrator is a built-in tool that can be used to read text aloud. It is a built-in accessibility feature. It can read out text on the computer, documents, settings, events that happen on the computer, i.e., when you turn off the volume or click on the button more information about it is spoken out. It is useful for those who have a problem with their vision and can help them to use the computer.
If you had pressed Win+Ctrl+Enter inadvertently, the Narrator could have been turned on.
You need to turn off the Narrator to get rid of the light blue border box. To turn off the Narrator use the CapLock+Esc keyboard shortcut as follows:
Go to the desktop
Press CapLock and then let go of the button
The Cap Lock light will turn on
Then press Esc.
The blue outline will be gone!
You can turn off Caps Lock now.
I hope this tip helps you.
Related reads that will interest you: