The upcoming versions of Windows are being designed with a touchscreen in mind. As such, Keyboard shortcuts assume more importance than ever. For your convenience, we have covered a handy list of Windows 11 New Keyboard Shortcuts.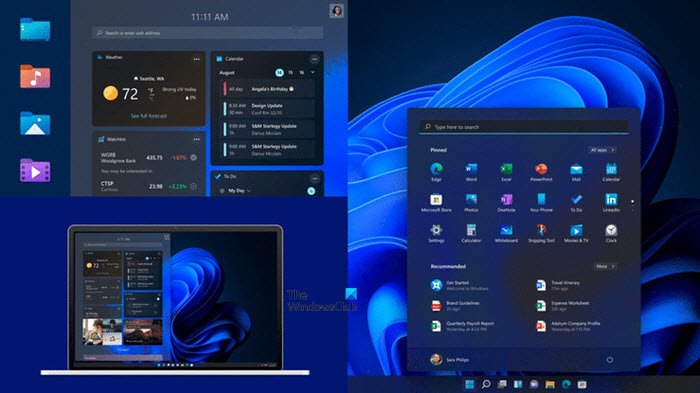 New keyboard shortcuts in Windows 11
Keyboard shortcuts are designed to help you navigate faster and perform actions quickly that otherwise take long to execute. Windows operating system, by far, supports plenty of built-in keyboard shortcuts. If you prefer a physical keyboard over a mouse, for now, you'll find the list of new Windows 11 keyboard shortcuts, useful.
Win+A
Win+N
Win+W
Win+Z
These new keyboard shortcuts will help you access new features like Widgets, Snap layouts, Control Center and Quick settings.
1] Win+A Keyboard shortcut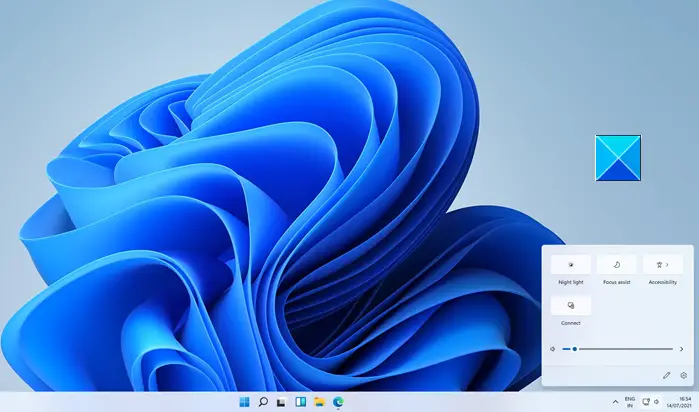 This shortcut helps you move right to the settings and apps you're likely to use often, from Bluetooth to brightness. You can also use it to add, remove, or rearrange Quick Actions, directly from Action Center.
Accessing the same via a mouse device is somewhat tedious as you must go to Settings, choose System > Notifications and actions > Quick Actions.
2] Win+N Keyboard Shortcut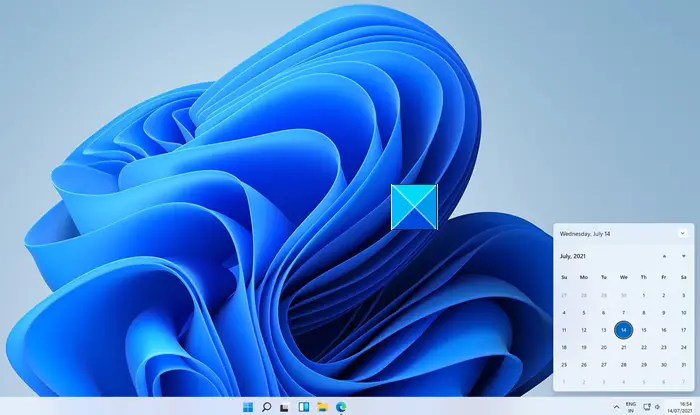 It takes you directly to the Windows 11 Notification Center so you can view all the notifications at a glance.
If a notification bears an arrow to the right, you can select it to read more or take an action—like replying to a message—without having to open the related app or other notification senders.
Read: Complete list of Windows 11 Keyboard shortcuts.
3] Win+W Keyboard shortcut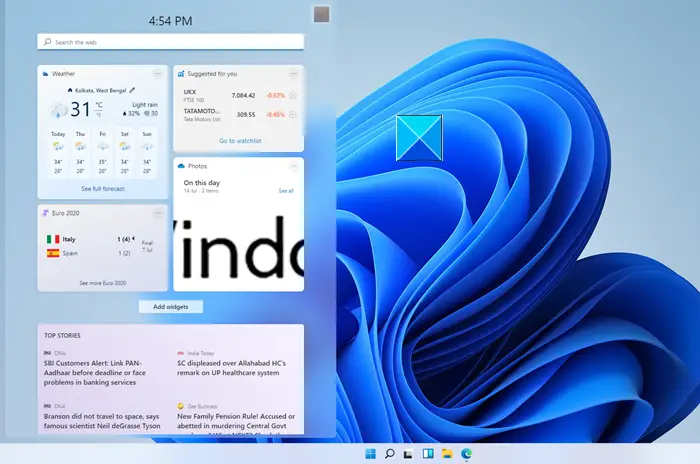 The Windows 11 keyboard shortcut opens the Widgets pane to the left of the screen.
In the earlier version, i.e., Windows 10 the same Windows shortcut was used for opening the Windows Ink Workspace for scribbling on tablets or touchscreen laptops.
4] Win+Z Keyboard shortcut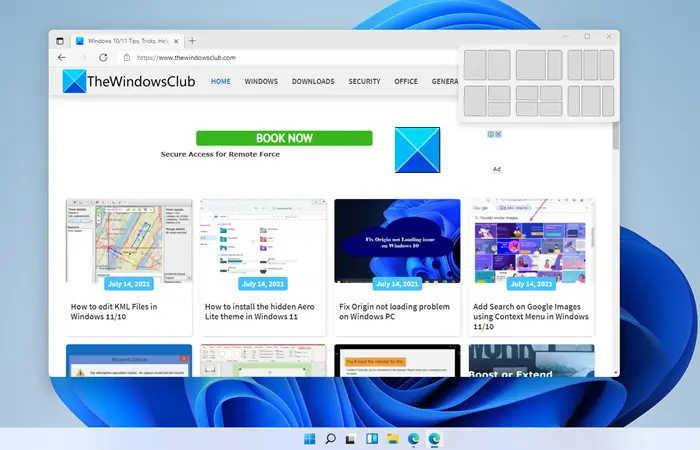 This shortcut when invoked opens the Snap Layouts pane to the right of the currently active window or application in the upper area.
It is important for users to remember; the current iteration of Windows 11 is still in active development and so more keyboard shortcuts are expected to be found. We will update the post when needed.
Related: How to install the hidden Aero Lite theme in Windows 11.