The only way to enable Windows Sandbox feature is from the Turn Windows features on and off utility. There are various components in the background that support the functioning of this Windows Sandbox feature. It will work directly on the basis of Virtualization which is supported by Hyper-V. But some computers have the Windows 10 Sandbox item greyed out in Turn Windows features on and off utility.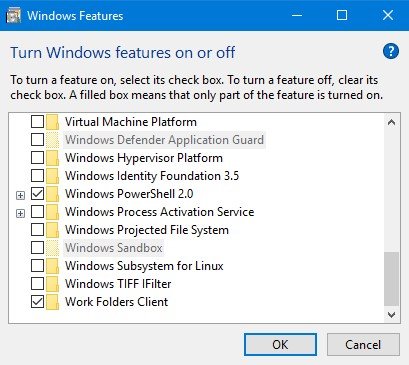 Windows 11/10 Sandbox greyed out
If you face this issue you need to first refer our article on Second Level Address Translation (SLAT). It is one of the core pillars upon which the Windows Sandbox feature works.
If the SLAT feature is not supported by the CPU of your computer, there is no way that you can use this feature on your computer. But, if your computer supports that feature there are some things that you can do.
To begin, boot into the BIOS of your computer.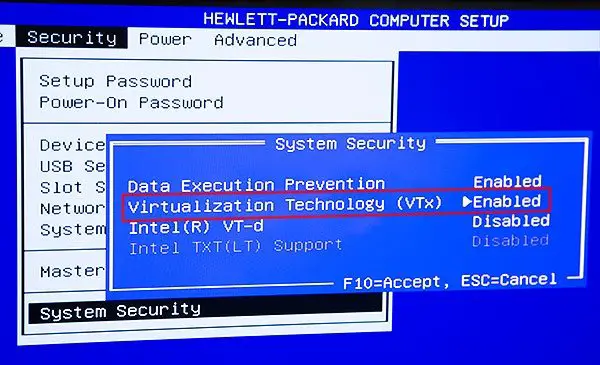 Make sure that the following options are set to the following configuration:
Hyper-V: Enabled
VM Monitor Mode Extensions: Yes
Virtualization: Enabled
Second Level Address Translation (VT-d or RVI): Enabled
Data Execution Prevention: Enabled
Save the configuration and reboot your computer into Windows 10 normally.
When you see the same option in the Turn Windows features on and off utility it will not be greyed out.
You can now enable it and follow the onscreen instructions to make the best use of the feature.
Related reads: