According to some reports, using RDP or Remote Desktop Protocol on recent versions of Windows 11/10 results in a black screen. One encounters this issue is when using the Remote Desktop Connection feature on Windows 11/10. The real causes of this black screen are either the display drivers or some misconfiguration with the Remote Desktop Connection utility.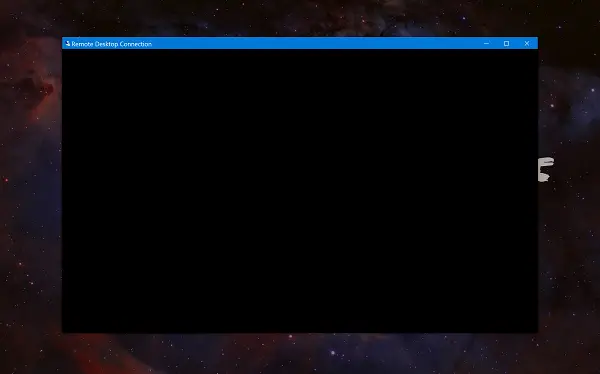 Windows 11/10 RDP Black Screen
Typically, Windows 11/10 Remote Desktop throws up a Black Screen and then disconnects. The following tw0 working methods will help you resolve the Windows RDP black screen issue:
Disable Persistent bitmap caching
Update the Display driver.
1] Disable Persistent bitmap caching
Open the Remote Desktop Connection client.
Select the Show Options button to configure your Remote Desktop Connection. Go to the Experience tab.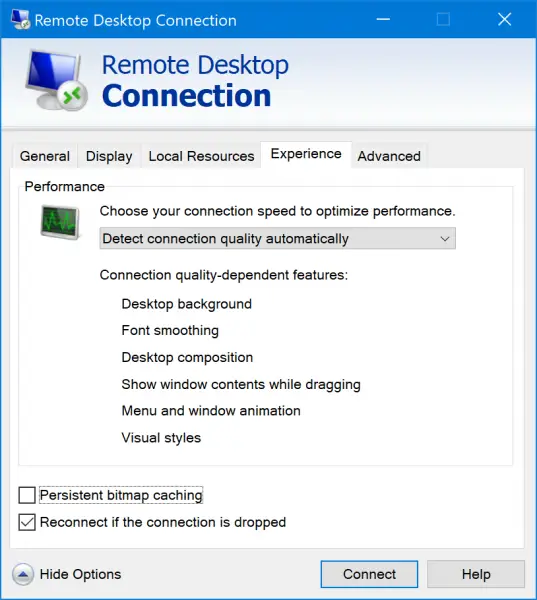 Uncheck the option for Persistent bitmap caching.
You can now connect to the remote computer normally and your issue must be fixed now.
2] Update the Display driver
You need to update the Graphics Drivers. You will get the Driver download links here.
Go to the website of your manufacturer like NVIDIA, AMD or Intel. Open the section called Drivers. And download the latest version of drivers from there.
After the download has been completed, just install the Display driver and reboot your computer.
This should fix the black screen issue with RDP.