Bing introduced the feature of displaying wonderful images as backgrounds to an otherwise plain search page. While many liked it, some preferred to display them without the background images.
A small triva question, while on the subject!
Which was the FIRST Bing wallpaper image of the day?
Does anyone remember?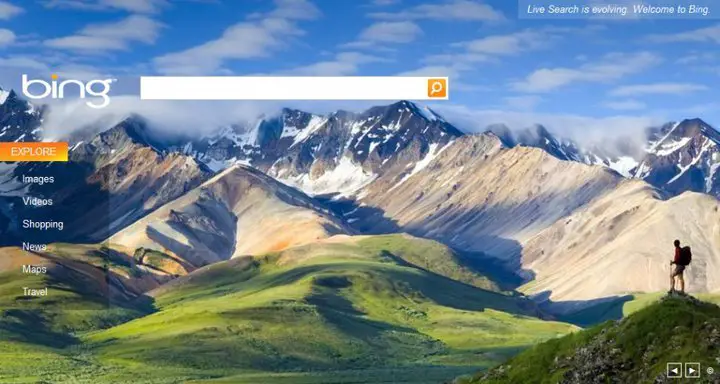 Well the first Bing image of the day was a hiker overlooking Denali National Park in Alaska, tweeted Microsoft recently.
Bing from Microsoft – many do not want to try or use it for one simple reason! It's from Microsoft! But if you can lay aside your negative bias for 'anything Microsoft' and check it out for a week, you will be surprised at the results it delivers.
Do let us know how you like the Bing wallpapers and if you do use Bing as your default search engine – or prefer some other search engine.