FBX (Filmbox), a proprietary 3D file format used to save illustrations in 3D modeling and graphic design applications, was first developed by a Canadian software developer, Kaydera, and is now owned by AutoDesk. The processing and storing of unique 3D modeling effects, among other useful features, have made this file format one of the most popular 3D exchange formats for various 3D programs.
Major uses of this format include films, video games, augmented reality, and virtual reality. Due to its broad support for different data types, FBX file formats are ideal for VR and AR. Furthermore, as was already said, FBX file format is used to export data from AutoDesk software products to programs that can read the format.
How does the FBX file work?
Any FBX file, identified by its .fbx file extension, contains visual details concerning camera, light, meshes, NURBS, and other 3D scene elements. However, only programs like Autodesk 3ds Max, Autodesk Maya, and Autodesk MotionBuilder can import those scene data from an FBX file, which limits the number of programs that can read it. Furthermore, these tools have the ability to export scene data as an FBX file.
Many Windows 11/10 users struggle to access this file type on their computers because just a few programs support it, but this article will discuss how to open FBX files on Windows PCs.
How to open an FBX File on Windows 11/10
Only applications with a software development kit (SDK) compatible with the file format can open FBX files, and the best options are listed below:
AutoDesk 3DS Max
Blender
AutoDesk MotionBuilder
Roblox Studio
Microsoft Paint 3D
AutoDesk Maya
1] AutoDesk 3DS Max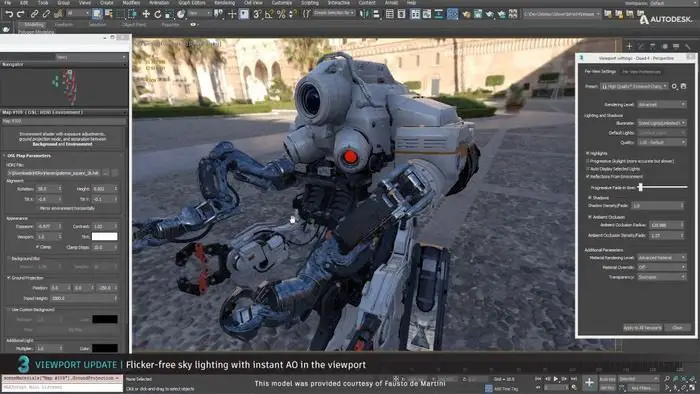 A professional graphics tool called AutoDesk 3ds Max is used to model, animate, and render intricate 3D characters and scenes, mostly for movies, video games, and design visualization projects. This program comes with a comprehensive collection of 3D modeling tools, including mesh and surface modeling tools, the capacity to bake intricate surface effects, the ability to fill characters automatically, and many more.
Generally speaking, AutoDesk 3ds Max is an extremely powerful and feature-rich program that supports all 3D file extension formats, including FBX. Besides, FBX files are primarily created with AutoDesk 3ds Max, thus, this software can be downloaded and used if you want to open an FBX file. The software, however, only works with Windows OS.
2] Blender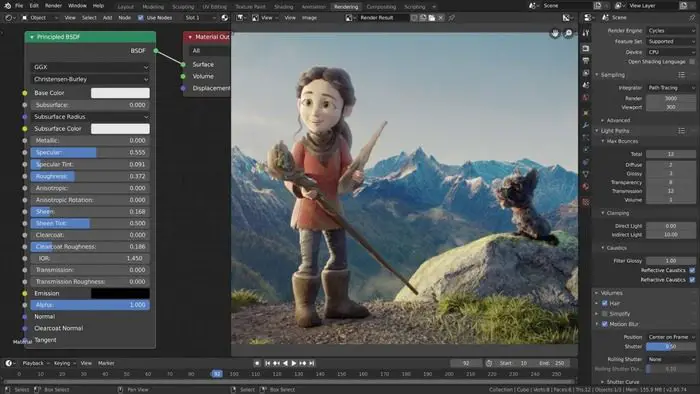 Blender is among the most well-known open-source 2D and 3D software tools. This program is another excellent choice for Windows users who want to open FBX files and other 3D file formats. Modeling, rigging, animation, simulation, rendering, and a host of other 3D activities are all supported by Blender.
It allows the creation of models using various images, audio, and video assets and provides a wide range of 2D and 3D functions. Generally speaking, Blender may be used for a broad range of 3D modeling. In addition, it is free and cross-platform, in contrast to AutoDesk 3ds Max.
Simply import the FBX file into Blender or open it directly from File Explorer by selecting Blender as the app you want to open the file with. These are the different ways to open FBX files using Blender on Windows PCs.
Read: How to add any application to right-click menu in Windows 11/10
3] AutoDesk MotionBuilder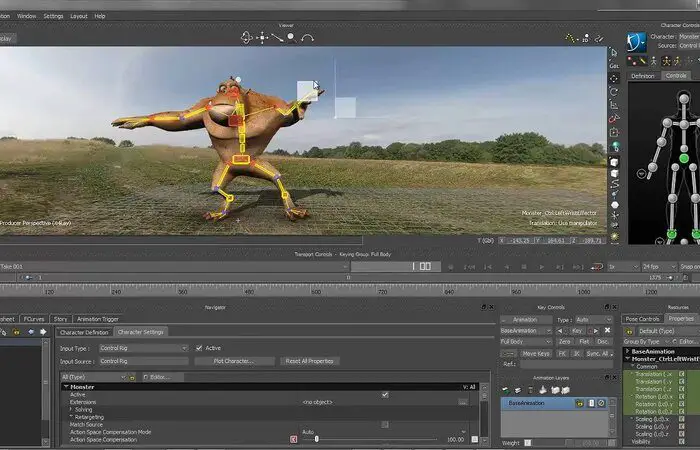 If you are looking for another program you can use to open FBX files on Windows 11/10 computers, AutoDesk MotionBuilder is one of the best options you can consider. With the help of the program MotionBuilder, complex animation may be captured, edited, and played back in a highly interactive environment.
It is a tool used for motion capture, virtual cinematography, and conventional keyframe animation. Additionally, it was first developed by the same Canadian business that created the FBX file format. It is a premium program, though there is a free trial run, and is presently owned by AutoDesk.
4] Roblox Studio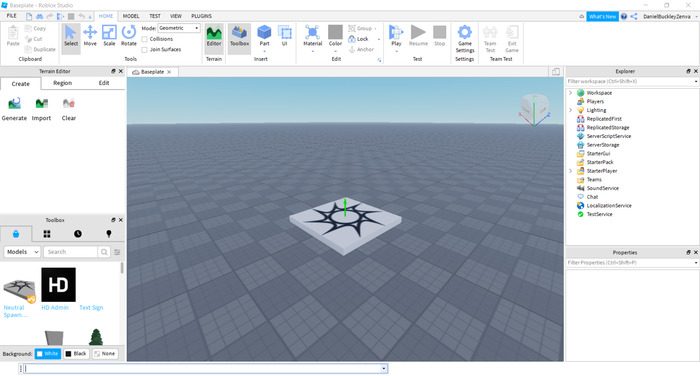 Being a free game development platform, Roblox Studio is most likely a name you've heard before. In addition, Roblox Studio may be used to test out games that will eventually be shared and played on Roblox. It is referred to as the Roblox building tool since it offers all the features needed from a 3D modeling and scripting perspective to develop a game.
The platform's user-friendliness attracts a lot of game developers. It is also among the few applications that can properly open FBX files on a Windows PC. So, all you need to do is use this software if you want to open an FBX file on a Windows computer.
5] Microsoft Paint 3D
Microsoft Paint 3D software provides both basic and more advanced features for drawing and coloring both 2D and 3D objects. It is basically an upgraded version of the Windows computer operating system's built-in tool, Microsoft Paint.
The program Paint 3D is free, and one of its excellent features is the ability to turn 2D objects into 3D. This tool also has the ability to preview 3D models, which is another feature. Hence, you may open FBX files in Paint 3D.
6] AutoDesk Maya
Another powerful program you can use to open FBX files is AutoDesk Maya. This application is used by professional animators and graphics designers to create and animate 3D scenes used in games, films, and motion graphics.
It is, however a payment-based program, and it is complex to use if you are not a professional. The application is compatible with Windows, Linux as well as Mac operating systems.
Read:
Why can't I open a FBX file on my Windows PC?
The FBX file format is a "closed format" that can only be opened and read by software that has a compatible software development kit (SDK). Thus, you won't be able to open FBX files on your computer if the program you're using doesn't have the required SDK. Some of the best software applications to open an FBX file on a Windows computer have been discussed in this article.