This tutorial will show you the steps to convert a 3D model from OBJ to FBX format using the Paint 3D app in Windows 10. OBJ is a 3D file format developed by Wavefront Technologies that contains 3D models and related geometry information. Filmbox aka FBX is also a 3D file format which is developed by Autodesk and is widely used in animation and game development. While both the formats are famous and supported by a variety of 3D applications, there are some differences for which you might want to convert OBJ to FBX. Let's check out what are these differences.
OBJ v/s FBX:
FBX is an advanced 3D file format that can hold more 3D data than the OBJ format, including textures, models, joints, animations, camera, lights, skinning, etc. While OBJ is a rather simple 3D file format that stores only 3D mesh and UV data.
OBJ can't store 3D scenes or animation, while FBX is popular for saving 3D animations.
FBX format is used for more advanced 3D model creation as compared to OBJ.
Now, if you want to convert a 3D model that is saved in an OBJ file to FBX format on your Windows 10 PC, you can simply use its native app called Paint 3D. Let's have a look at the steps for performing the conversion.
Convert OBJ to FBX using Paint 3D app
Here are the two basic steps to convert OBJ to FBX format using Windows 10 Paint 3D app:
Launch Paint 3D and open an OBJ model
Save the model in FBX format using a dedicated option.
Let us now discuss these steps in detail!
First, launch the Paint 3D app and click on the Open > Browse Files button to browse and import an OBJ model file from your PC.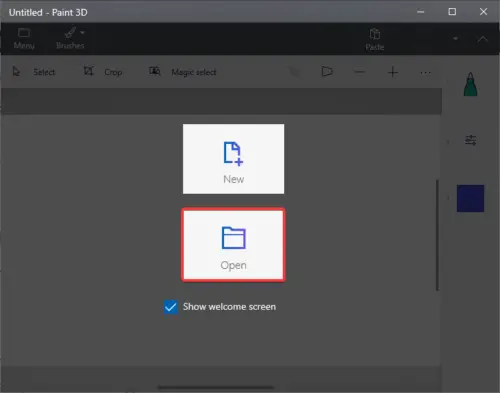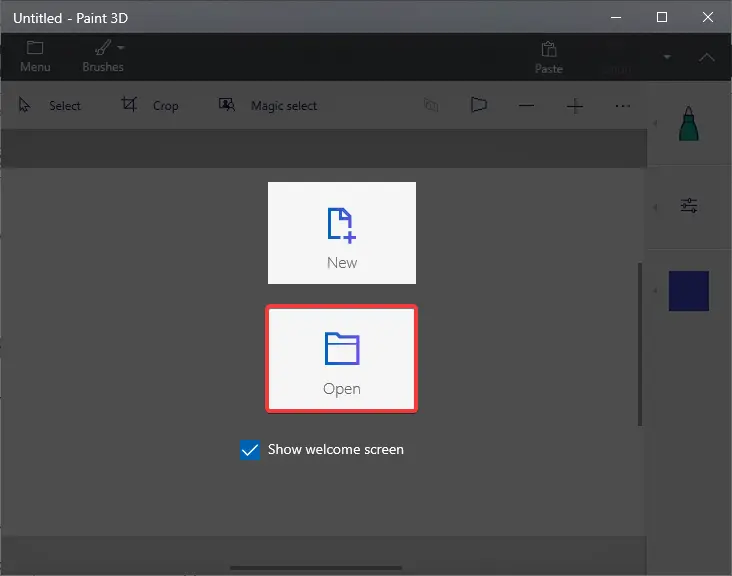 You will be able to visualize the 3D model contained in the OBJ file. And, if you want to make changes to the model before conversion, you can do that. You can edit the OBJ model using various 3D shapes and other tools including 3D doddles, 3D models (woman, man, etc.), 2D and 3D shapes, texture, stickers, text, effects, etc.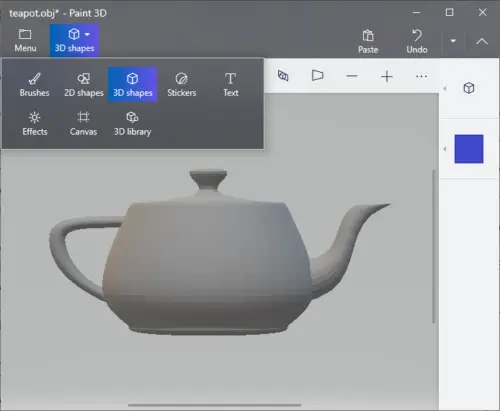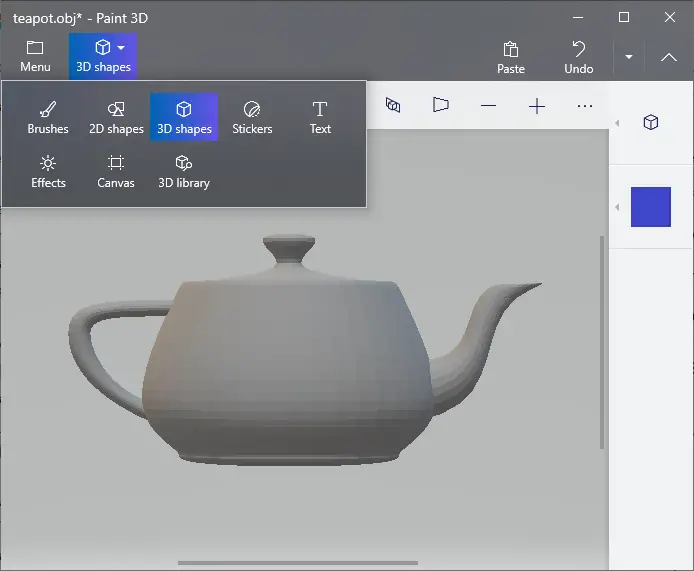 Next, to convert OBJ to FBX, click on the Menu button and then tap on the Save As option. You will see multiple saving options. Simply click on the 3D model button which will open up the Save As prompt.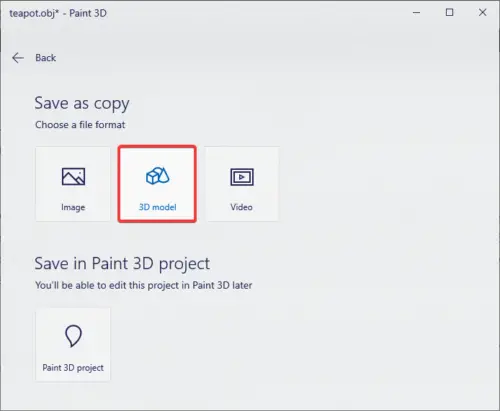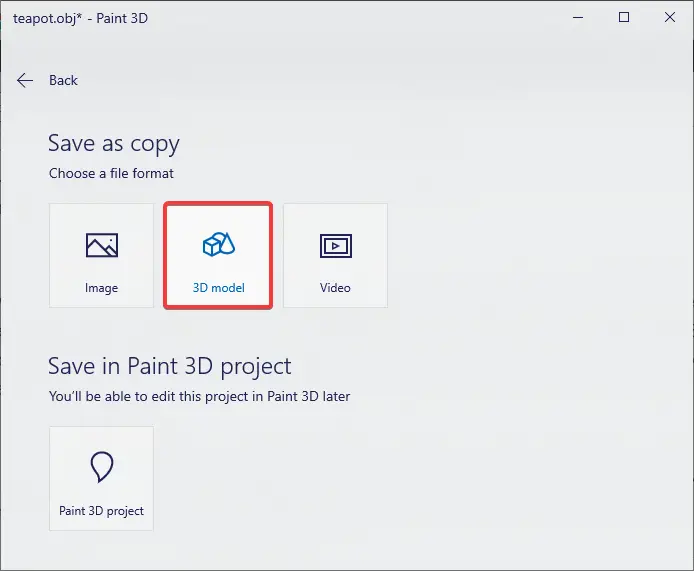 After that, set the Save as type to 3D- FBX format, enter the output filename, and then click on the Save button. It will then quickly convert the imported OBJ model to FBX format.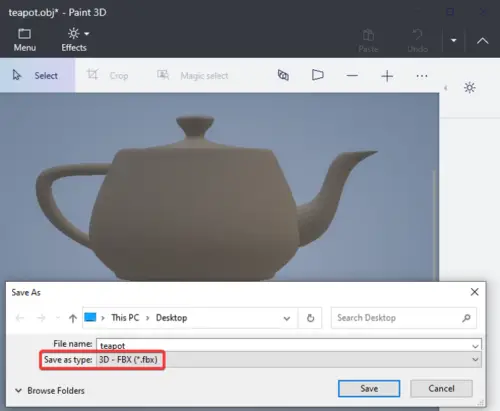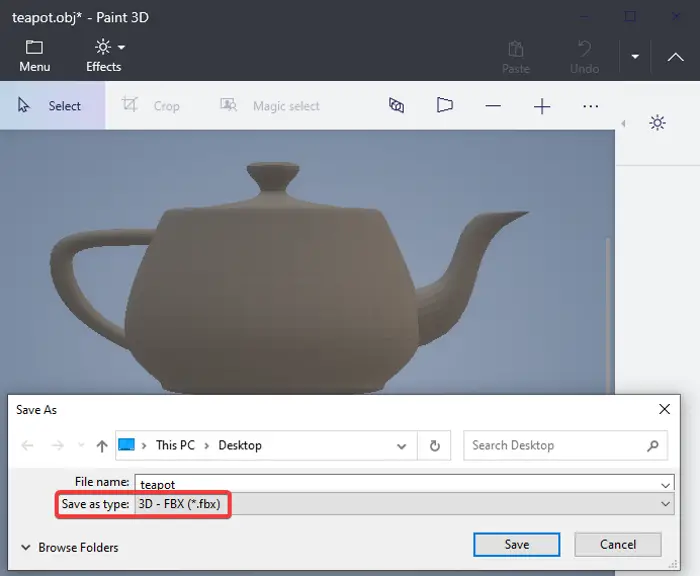 So, use Paint 3D to convert OBJ to FBX without the need of any external third-party tool.