For many people, when they think about Bluetooth, the first thing that comes to mind is the ability to connect their headsets wirelessly to their computer or smartphone. But hey guys, Bluetooth is more than just doing that. Let's take a look at some of the uses of Bluetooth.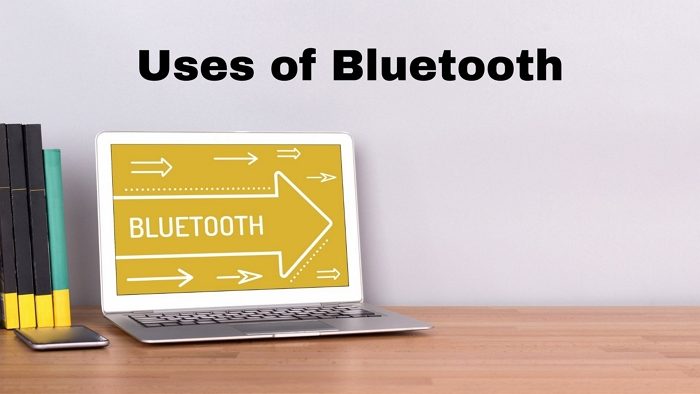 Uses of Bluetooth
Bluetooth, in many ways, is like a jack of all trades, yet master of none. Seriously, we've had this technology up and running for more than 10-years yet cannot do what it sets out to do perfectly. But who cares? Bluetooth is available on almost every mobile device, so we can't escape this ancient piece of tech.
For those only using Bluetooth to do just one thing, we will talk about its other uses. You may be surprised as to what this wireless standard is capable of.
Read: How to turn on Bluetooth in Windows 10.
Most devices today come with Bluetooth technology included. But if your computer does not have Bluetooth hardware, you'll need an external Bluetooth device, one that is capable of going directly into your computer's USB port. You can visit a store or website like eBay or Amazon to find the best external USB Bluetooth device.
Without further ado, let's get down to business, shall we?
1] Tethering
Yes, didn't you know? It is possible to tether a smartphone to a computer. It means that users can use Bluetooth to deliver internet connection from smartphone to computer. We always recommend wired tethering, but this should work pretty well if you're out of wires.
2] Transfer files wirelessly
Have some files on your smartphone you want to place on your computer? No worries, connect your device via Bluetooth and send the files over to your computer. It is easy as saying your ABCs, so don't worry about any possible complications that might follow.
Still, we should point out that transferring files via a wired connection is better.
3] Linking peripherals
It is not only possible to connect your headphone to your smartphone or computer via Bluetooth. Those interested know that there are Bluetooth mice and keyboards on the market. Users can even connect a Bluetooth gamepad or even a speaker to get their music on. It's fun, but only if these devices are in the right range.
You can also use Bluetooth technology to talk on your phone, drive safer if it is built into your car, secure your house with an alarm, play multi-player games, and more!
If you have no use for this feature, this post will show you how to disable Bluetooth in Windows.
Speaking of Bluetooth, you may want to bookmark these posts, should you need them in the future:
Read next: Is Bluetooth Radiation harmful or safe?
Does Bluetooth use a lot of data?
No. Bluetooth does not use mobile or wifi data. Whatever data transfer happens between the connected Bluetooth devices, it only goes through it, and no other medium is used.
Is it OK to leave your Bluetooth on all the time?
Usually, yes, but it's best to keep it off when you are not using it. That said, you want to make sure that nobody can connect to your Bluetooth device with a code or permission. That is why security experts always ask you to keep it turned off when you are not using it.
What are the disadvantages of Bluetooth?
Many include poor security slow data transfer; older devices tend to drain a lot of battery when it is kept on. At the same time, the last one is mainly sorted with Bluetooth Low Energy profile.