While most are happy with the Windows 11/10 upgrade, some a facing a bunch of problems with their Windows 11/10. Yet another one some users face is that when they start Windows 11/10, they receive an Unknown NT Operating System Code 10 Detected,  Read Config File Failed error message.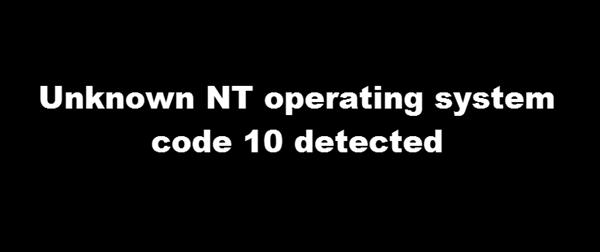 Unknown NT operating system code 10 detected
Unfortunately, not much information is found about this error on Microsoft sites. But if you are facing this issue, here are a few steps you could carry out to resolve the issue.
1] Update Windows & Drivers
Ensure that you have installed the latest Windows Updates and Device Drivers. Go to Windows Settings > Update, and check if an update is available. If yes, then install it. When it comes to drives, the best way to install a driver is by downloading it from the OEMs website.
2] Run System File Checker
SFC or System File Checker can find and replace corrupt system files with a fresh copy. However, the command can only be executed on an elevated command prompt or Windows terminal.
In an elevated command prompt window, run sfc /scannow to start the System File Checker. This will replace corrupted system files and replace them on restart.
When checking the System Drive, the system may reboot and then check for issues.
3] Run DISM Check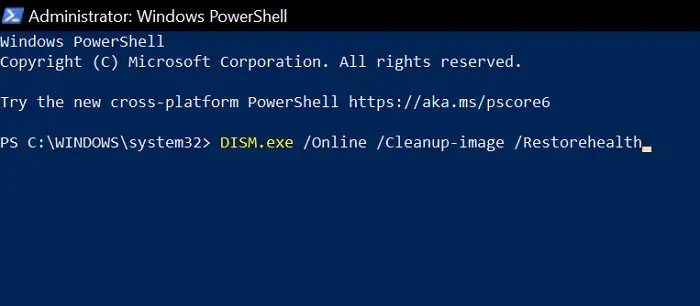 In an elevated command prompt window, run Dism /Online /Cleanup-Image /RestoreHealth to repair a corrupted Windows System Image. Restart your computer when the run is completed. This tool can check if the Windows installation has issue, and fix the files.
Now see if the problem has gone away.
4] Clean Boot State
If nothing works, perform a Clean Boot. This will start your Windows 11/10 with a minimal set of drivers and startup programs. If you do not receive any error message, it would mean that some startup program or driver is causing the problem. You will then have to try and identify the offending startup or driver by a trial and error method.
5] Reset This PC
If nothing else, I suggest you backup your data and Reset Windows 11/10. You will see this button in Settings > Update & Security > Recovery > Reset This PC. Make sure to take a backup of all the files on an external hard drive or back it up to the cloud.
I hope something helps!
Is Windows NT 10 the same as Windows 10?
According to Microsoft, Windows 10 includes a change that will update the Windows NT kernel to version 10.0. It will now be referred to as Windows NT 10.0, while Windows 8.1 was Windows NT 6.3 and Windows 7 was Windows NT 6.1.
What is Windows 10 home N mean?
The "N" edition of Windows 10 does not differ from other editions except for media-related technologies. Some preinstalled media apps (Music, Video, Voice Recorder) are not included in the N editions.