If you upgraded Windows 10 and you find that Microsoft Outlook just freezes and refuses to respond to your request of accessing PST files, no matter how hard you try, and you see is maybe one of these warning messages flashing on your computer screen reading, then these suggestions by Microsoft Support may help you.:
Cannot start Microsoft Outlook
Cannot open the Outlook window
The set of folders cannot be opened.
File access is denied.
You do not have the permission required to access the file C:\Users\<username>\Documents\Outlook Files\filename.pst.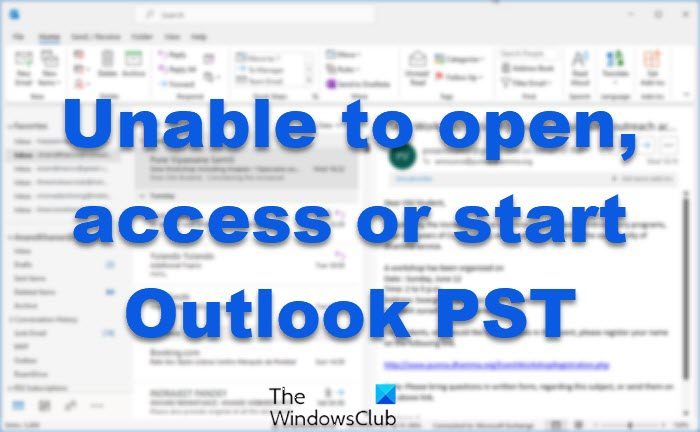 Unable to open, access or start Outlook PST File
The problem is usually encountered by the users who have upgraded to Windows 11/10 and can be attributed to the problem of permission changes for the PST file that are not applied properly. Sometimes permission adjustments are skipped. Fortunately, there's a workaround for this problem. You can change the file permission via the steps outlined in the article and have your problem solved.
To regain access to the PST file, first, right-click the Start button and select File Explorer.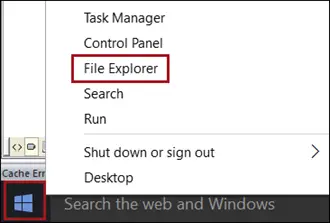 Next, Browse to the file location as shown in the error. like, C:\Users\<username>\Documents\Outlook Files\filename.pst.
When done, right-click the file and choose Properties.
Then, select the Security tab and hit the Edit button.
Now, select your user account and chose Full control permission.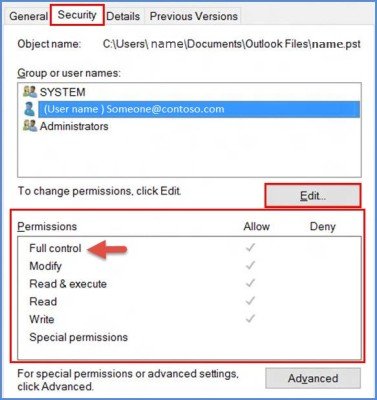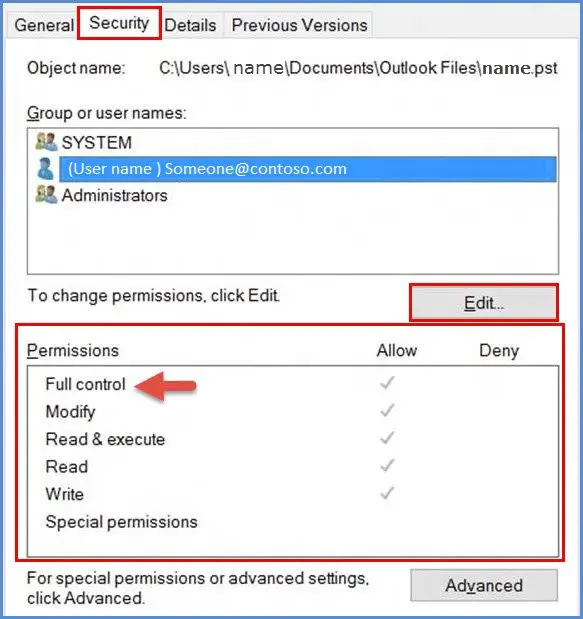 Finally, click OK until all dialogs boxes are closed.
Repeat the same steps for Administrators and System also, to gain Full Control permissions, suggests Microsoft.
When all is done, restart your computer.
You should now be able to access PST File or start Outlook even if you have upgraded to Windows 10.
If the above method fails and you still find you are unable to access the PST file then it is highly probable the file you are trying to access is corrupted.
Under such a situation, you need to try Inbox Repair Tool, a free utility offered by Microsoft to resolve PST file issues. This tool possesses the capability to easily repair Outlook PST files.
Read: The file cannot be opened message in Outlook – Outlook Data File.