Earlier, we told you about the creation of a custom system image to use for Refreshing your system. Sometimes this comes handy, and you can create the image in a few moments. But sometimes this becomes the task of pain, and various error codes may stop you while creating the image.
Today, in this article, we're showing you the way to fix one such error we just came around. In this scenario, the image creation went to 20% and then returned us following error code and message:
The recovery image cannot be written, Error 0x8004230c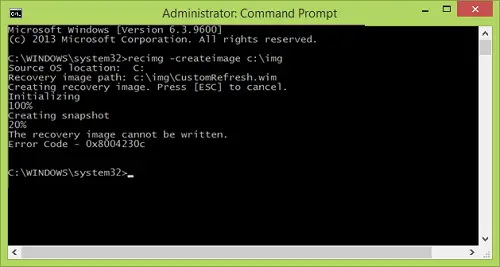 After doing some research on this, we found that this error happens if the Volume Shadow Copy service is disabled on your system. Actually, the creation of custom image prerequisites two services Windows Software Shadow Copy & Volume Shadow Copy running on your system.
The Windows Software Shadow Copy service is enabled on the system in all cases and its running always while the Volume Shadow Copy may be stopped by the system due to the use of any third-party software or if your system has corruption. So this is how you can fix this error:
Error 0x8004230c while creating System Recovery Image
1. Press Windows Key + R and type services.msc in the Run dialog box: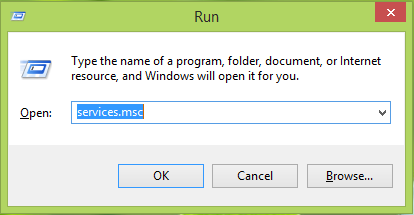 2. In the Services window, scroll down to look for Volume Shadow Copy service, which might be disabled on your system, since you're facing this issue.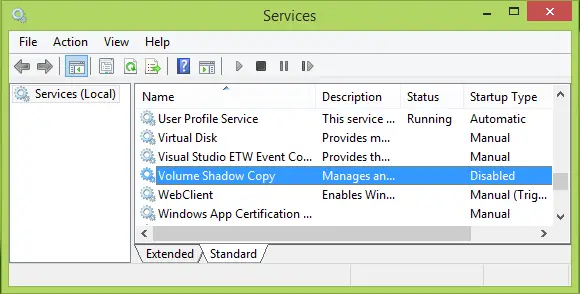 3. So, double click on the same service to get below-shown window, and set the Startup type to either Automatic or Manual. Then click Start to run this service. Click Apply followed by OK.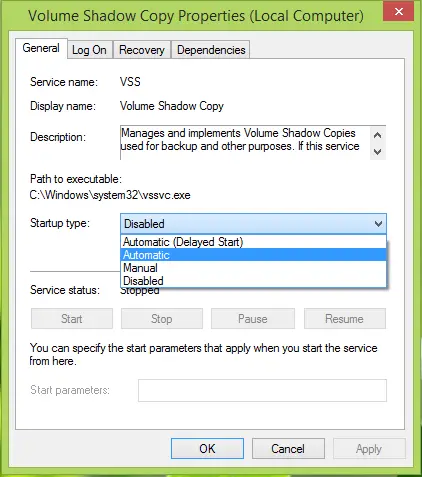 You can now reboot the system, and try to create a custom recovery image, and this time, it should go fine.
That's it!