Microsoft Word is widely used around the world, and that's because it's the best there is when it comes down to word editing and processing. Despite being the best in its field, the software isn't free from faults, and as such, we're going to talk about one of them today.
According to some users of Microsoft Word, they've seen a pop-up window recently. It's a strange error Variable template_fields does not exist that appears randomly on documents but worry not because we believe some of the following options are good enough to get things running as they should.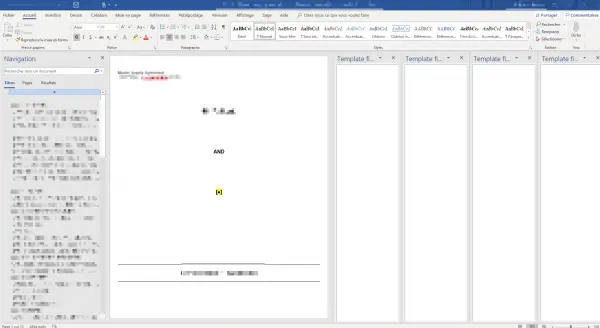 Before moving forward, we suggest backing up all of your Word documents, preferably to Microsoft OneDrive. We do not expect anything to go wrong, but it's good to be cautious at all times when dealing with buggy software.
Fix Variable template_fields does not exist error in Word
If you face this issue, these suggestions may help you:
Disable Add-ins
Start Word in Safe Mode
Repair Office.
At least one of the above suggestions should get the job done quite fine, so let's get down to the nitty-gritty.
1] Disable Add-ins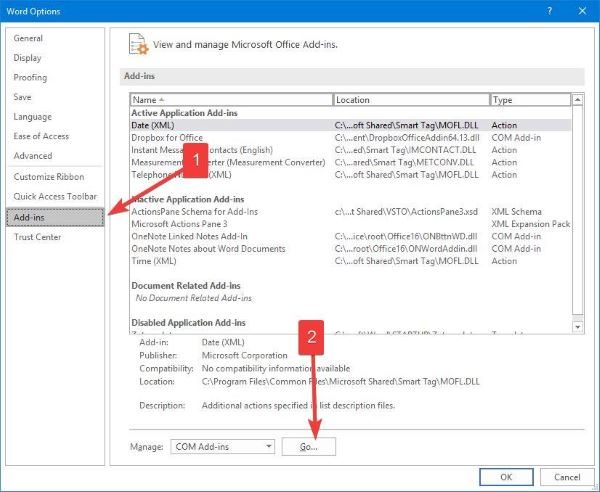 Here's the thing; add-ins can sometimes cause problems that end up breaking Microsoft Word, so in this case, it makes perfect sense to disable Office Word addins – so let's talk about how.
If you're using Microsoft Word 2016, open the software then click on File. The next step, then, is to select Options from the menu, and from there, click on Add-ins. Moving along, you'll see Manage: Com Add-ins, and a button that says Go.
Please click on Go and wait for a new window to pop up. From here, uncheck all Add-ins then hit the OK button. Restart the program and check if the Template_fields issue is still showing.
2] Start Word in Safe Mode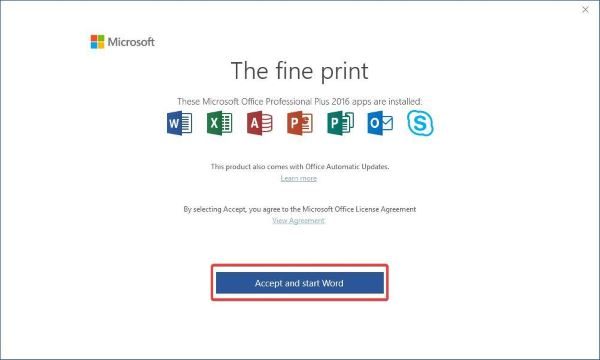 Rebooting Microsoft Office in Safe Mode is one of the best ways to figure out if a problem is external rather than internal. If the problem doesn't show up after starting the software in Safe Mode, then chances are, it's not an issue with Office itself.
Should the problem persist, then it's definitely a deeper issue, and we'll talk about how to solve that later.
OK, so to start Microsoft Word in Safe Mode, please press and hold the CTRL key on the keyboard, then open Word or a Word document. You'll see a dialog box, so simply click Yes and watch as Word opens in Safe Mode.
An alternative method is to open the search box, then type winword.exe /safe, and then hit the enter key.
3] Repair Microsoft Office
When most options fail, then it comes the time to repair the Office software without having to remove it. Usually, this tends to clean any problems and return the program to its default state, and that usually works for most issues.
To repair, right-click on the Start Menu button, then select Apps and Features. Scroll until you come across the Office product you want to repair, and from there, select the option that says Modify.
From there, follow the options to repair Microsoft Office, restart your computer, and check if the Template_fields still persist.
I hope something here helps you!