A System Rescue Disk is designed to recover your data or rescue your computer from crashes, like operating system failure, accidental damage, etc. It may be due to hardware failure, OS failure, software problems, or malware infection. It mainly provides a means to connect the system drive and backup disks or removable media, and to move the files from the hard drive to the backup media. There are a lot of options available to recover the data, or to diagnose a crashed machine. Today we will discuss some of the popular System Rescue Disks for Windows 10/8/7.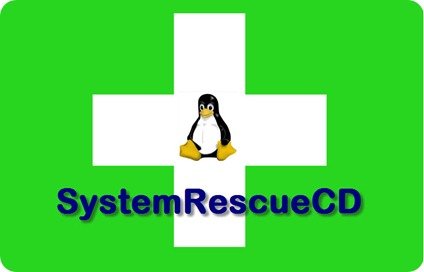 System Rescue Disks for Windows 11/10
Here is a list of the best five system rescue disks for Windows computers:
Hiren's BootCD
Trinity Rescue Kit Linux Live CD
Ultimate Boot CD
Knoppix Rescue CD
System Rescue CD.
Let us take a look at them.
1] Hiren's BootCD
Hiren's BootCD is a collection of utilities that help us diagnose the problem or to recover the data from a non-bootable computer. The CD contact various tool like partitioning agents, system performance benchmarks, disk cloning and imaging tools, data recovery tools, MBR tools, BIOS tools, etc. HBCD is one of the most popular recovery disks, but there were a lot of licensing issues since they included some paid software in this package earlier. But as of now, they include the Mini Windows XP, which is commercial software along with some evaluation software as well. You can download it from here.
2] Trinity Rescue Kit Linux Live CD
Trinity Rescue Kit is a Linux Live CD designed to recovery and repair Windows PC. TRK contains a tool to reset Windows password, different antivirus software, with command-line options, the ability the clone computers across the network. They have included a couple of scripts that help us find all the local file system. There are a couple of utilities for recovering deleted files as well as utilities to recover deleted partitions. They have also included two rootkit utilities. Trinity Rescue Kit can make an excellent choice to rescue your system. Visit their website trinityhome.org for more information and download. You can also download it from here.
3] Ultimate Boot CD
Ultimate Boot CD or UBCD is a well-known recovery CD repairing, diagnosing a hardware related problem. UBCD is based on Bart's Preinstalled Environment. It's a lightweight 32–bit edition of Windows XP, Windows Server 2003, or Windows PE. Like other recovery disks, UBCD also includes a variety of utilities that help us troubleshoot Windows. This includes a couple of utilities for BIOS, some CPU benchmarking applications like CPU Stress or CPU burn, some utilities for Hard drive like Boot Part, MBR Tool. It also includes Offline NT Password & Registry Editor & Parted Magic. UBCD also includes a great collection of diagnostic utilities like MemTest86+. Like other rescue disks, UBCD also includes a few free antivirus products to scan for possible infection. Ultimate Boot CD is my personal favorite, and I used to refer this to a lot of users who needed a recuse disk. Get more information here.
4] Knoppix Rescue CD
Knoppix is a Live CD based on Debian Linux. Knoppix is one of the oldest Linux distributions and was one of the first Linux Live CD distributions. There are two editions of Knoppix, one is a CD version, and the other one is the DVD edition, which is also called MAXI. Knoppix includes LXDE (Lightweight X11 Desktop Environment), K Desktop Environment 3, Internet access tools and utilities, a Firefox-based browser, an e-mail client, Network analysis tools & administrator tools, data rescue utilities, Terminal server and a lot of other software. But I will say that Knoppix is not meant for an average user, who doesn't have much experience in Linux, but it is meant for a power user or an IT Professional. Visit their website for more information and download.
TIP: All In One System Rescue Toolkit Lite automates repairing of Windows
5] System Rescue CD
System Rescue CD is also a Linux Live CD designed to recover and repair a Windows PC. Unlike Knoppix, System Rescue CD is only designed for rescuing the system from a serious crash, so they have only included such utilities in this package, like creating and editing hard disk partitions. SRCD contains recovery tools such as SFDisk, FSArchiver, Partimage, TestDisk, PhotoRec, IFTP. It also has system tools such as GParted, GNU Parted, Ultra-lightweight Editors, Midnight Commander & Network admin tools like NSLookUp, NMap, NetCat, etc. The CD contains antivirus software, as well. If you are planning to write any scripts, it also includes Phyton & Perl scripting language. In short, SystemRescueCd contains some powerful utilities that help you recover your PC. Just remember to read their tutorials on how to use it. Download it from here.
Well, these are some of the most popular System Rescue Disks used by professionals. I know there are a lot many Rescue CDs out there, which also help us accomplish the same thing. If you have used anything in particular, do let us know through the comments section.
You might want to also check out these Free Bootable AntiVirus Rescue Disks (CD/DVD) for Windows.