There is a false sense of security where WhatsApp is concerned, and that is due to the encryption note we see from time-to-time in messages. The problem is, encryption is not enough because your WhatsApp account can still be hacked.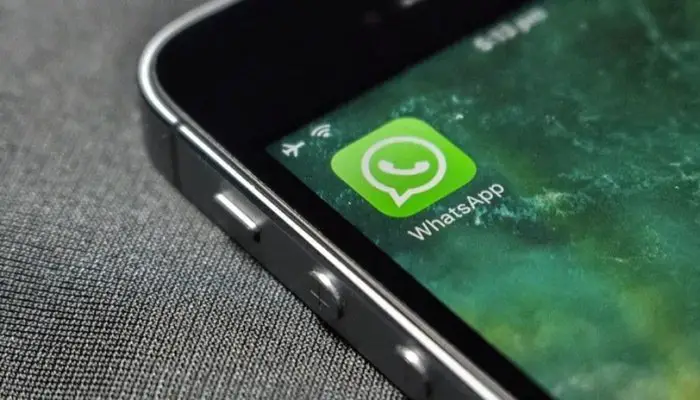 By now we should all know that WhatsApp is very popular; in fact, it is the most popular messaging platform available today with over 1 billion monthly users. The service, which is now owned by Facebook, has a lot of privacy issues hanging over its head, but that is not the focus today.
Stop WhatsApp messages from being hacked
We are going to look into the top ways a third-party could hack your WhatsApp messages if you're not careful, which could in-turn compromise your privacy to no end.
The possibility of Facebook reading messages
Look out for Media File Jacking
Be wary of GIF files
WhatsApp Web can be a huge problem
Let us look at this in more detail.
1] The possibility of Facebook reading messages
Yes, you've read that properly. It is possible Facebook could read your WhatsApp messages, but so far, nothing has been proven. According to a blog post from the folks at WhatsApp a while back, the use of end-to-end encryption could cause Facebook to read messages.
"We've rolled out end-to-end encryption. When you and the people you message are using the latest version of WhatsApp, your messages are encrypted by default, which means you're the only people who can read them. Even as we coordinate more with Facebook in the months ahead, your encrypted messages stay private and no one else can read them. Not WhatsApp, not Facebook, nor anyone else," according to a WhatsApp blog post.
Its quite strange, but that is the reality of the situation right now. Now, this is more of an issue with security than anything else, but it does need mentioning.
2] Look out for Media File Jacking
This one is interesting because it takes advantage of how apps receive media, and that goes for both WhatsApp and Telegram because they are vulnerable.
From what we've come to understand, the attack starts off by automatically installing a malware app on your device. The app will then monitor incoming files for WhatsApp and Telegram, and when that happens, it will remove the incoming files and replace them with something nefarious, or a fake file if you will.
Users of both platforms could fall victim to spams and scams if they are not well educated on the matter.
So, how do we fix this problem? Well, we disabling the Save to Gallery feature in WhatsApp to be on the safe side. As for Telegram, well, we cannot help you on that end.
As it stands, for better protection, the developers of WhatsApp and Telegram are required to fix this problem.
3] Be wary of GIF files
GIFs are great, but with the right tools, an attacker can transform a GIF into a dangerous weapon. You see, since a GIG uses multiple encoded frames, hackers can install code within the image. We also understand that hackers can take advantage of the way WhatsApp processes its images whenever users open the Gallery section to view content.
If a situation arises where a hacker could send a GIF image to a user, that photo could compromise the entire chat history.
4] WhatsApp Web can be a huge problem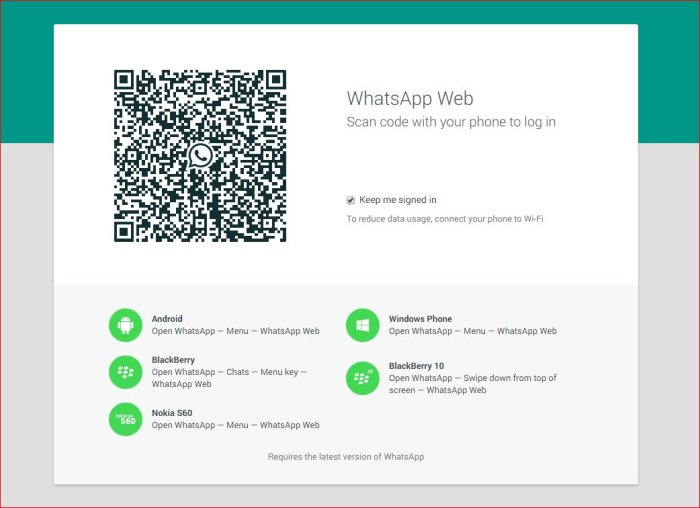 Many users around the world take advantage of what WhatsApp Web has to offer because it makes it easier to connect with friends and family when around the computer. There is no need to reach for their smartphone when a message comes in, just reply from WhatsApp Web.
Unfortunately, things are not as peachy as they seem. Here's the thing, if a user is not too versed on WhatsApp Web or they've never used it before, it would be easy for a third-party to activate the service on their computer using the victim's smartphone.
When this is done, the culprit will have access to the entire chat history, which includes images and videos. Is it possible to avoid this problem? Well, the answer to that is a resounding yes.
Users can tell if WhatsApp web is active on their device if they swipe their finger down from the top of the screen. They should see a note that states, WhatsApp Web is currently active. Not only that, it is possible to tell how many devices are connected to WhatsApp Web, but the greatest feature is the option to logout from one or all of them.