Telegram is a good messenger app, but it's just not as popular as WhatsApp. We like it because it is more privacy-focused and it doesn't come packed with the Facebook logo. Now, there are quite a few things we like about Telegram, and we're going to talk about a few of them today.
Telegram Messenger Features and Tips for PC
Some of the features we're going to discuss you may have known about, or maybe not. You see, we're not going to look at the most known features of Telegram, but rather the lesser-known ones that can make a difference and improve your experience.
While we will be focusing on the desktop version of the Telegram app, we can say for certain that all of these features are available via the mobile experience. In fact, the mobile version of Telegram has more features, but they cannot be listed here:
Use custom proxy settings
Take advantage of the privacy tools
Save messages and read them from anywhere
Take advantage of Telegram Bots
Customize the appearance of Telegram
Let us discuss this in more detail.
1] Use custom proxy settings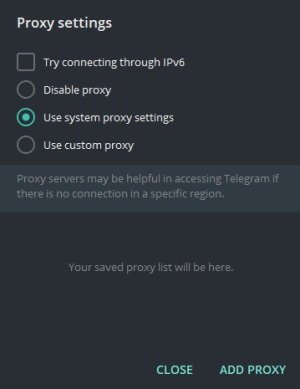 Depending on where you live, Telegram might be blocked in that country, so what are the options? Well, we suggest using a custom proxy server. In most cases, it makes sense to just use a VPN server than anything else, but if you're not in the position to that, then a proxy server is good enough.
In order to get the proxy server up and running, open Telegram then navigate to Settings > Advanced > Network and Proxy. From there, select Connection Type, then Use custom proxy.
2] Take advantage of the privacy tools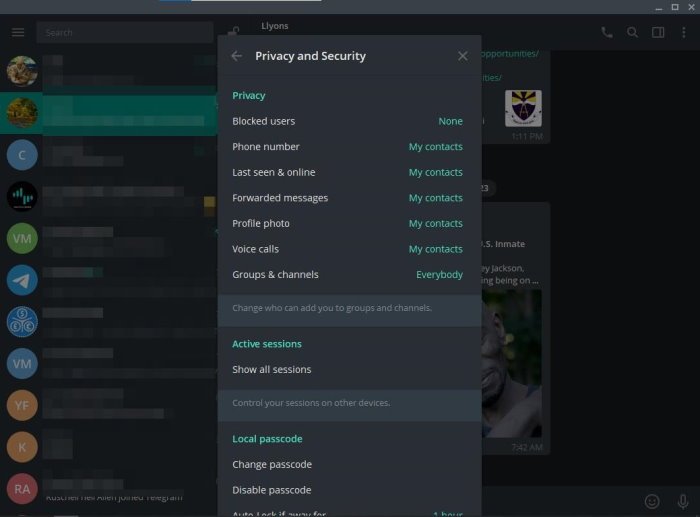 As mentioned above, Telegram is pretty slick when it comes down to privacy, so with that in mind, we believe you should learn how to take advantage of all the options it has to offer. Thankfully, we've already created an article detailing how to use the Privacy features. You can read all about it right here.
Read: WhatsApp vs Telegram vs Signal vs Messenger.
3] Save messages and read them from anywhere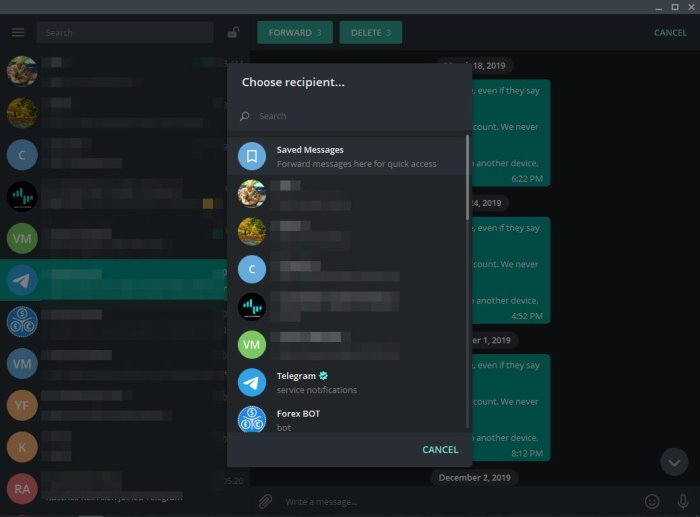 Yes, it is possible to save messages from within Telegram that can be accessed from any device where you are logged in to the service. This is one of the coolest features of Telegram, and it is something we do not find on WhatsApp.
OK, so in order to save a message, please select the messages you want to save by right-clicking within the chat area, then click on the top button that says Forward, and from there, be sure to click on Save Messages and that's it.
Read: How to move WhatsApp Group Chats to Telegram app?
4] Take advantage of Telegram Bots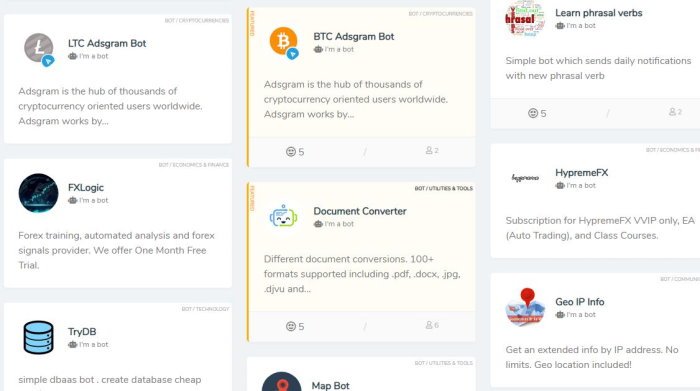 Another interesting feature that is available on Telegram, is the ability to use bots. We've seen a similar thing before on Skype, but Microsoft has since phased it out.
If you want to find the best Telegram Bots to use, please visit telegramchannels.me/bots. You can learn more about bots by visiting core.telegram.org/bots.
5] Customize the appearance of Telegram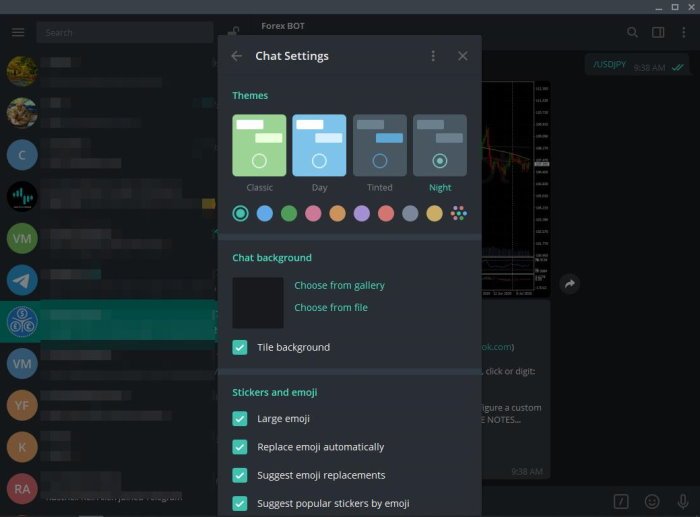 For those who aren't aware, it is possible to customize the looks of Telegram to make it fit your needs. You can change the background and even the theme, so let's look at how to get these things done in a fast manner.
First, you must click on Settings, then navigate to Chat Settings. From here, you should be able to change the background and the theme to customize Telegram to fit your personal style.
Now read: Telegram app Tips and Tricks.