Chrome, Firefox and Edge are saving images in the WebP format, and that is not ideal for many users. They would prefer if this were done in other formats such as JPG or PNG, so what to do? Well, we are certain that Edge, Firefox or Chrome is not saving every image download in WebP. You see, some websites deliver WebP images instead of the preferred options, and that is due to the nature of WebP. If you wish, you can stop Chrome, Edge or Firefox from saving photos in the WebP image format.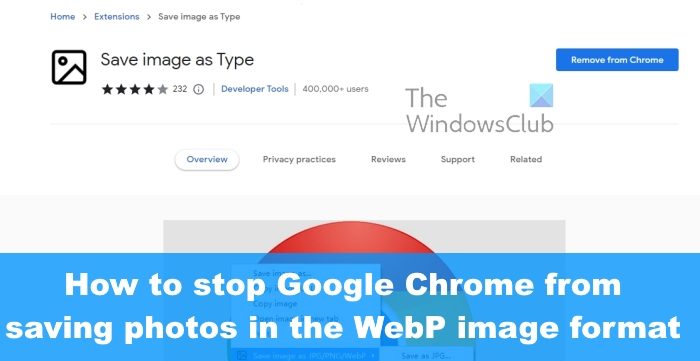 The WebP image format is natively supported in Google Chrome, and other web browsers such as Firefox, Edge, and Opera, along with other tools and software libraries. Google switched over to the WebP image format in order to reduce the size of photos on the web. The idea is to help websites load faster than they do now in a bid to give users a better experience, especially those who do not have a high-speed internet connection.
How to stop images from saving in WebP format in Chrome or Edge
If you want to stop Google Chrome or Microsoft Edge from saving images in WebP file format, you have the following options:
Use Save Image as Type extension
Use the Paint app on Windows
Use image converters
1] Use Save Image as Type extension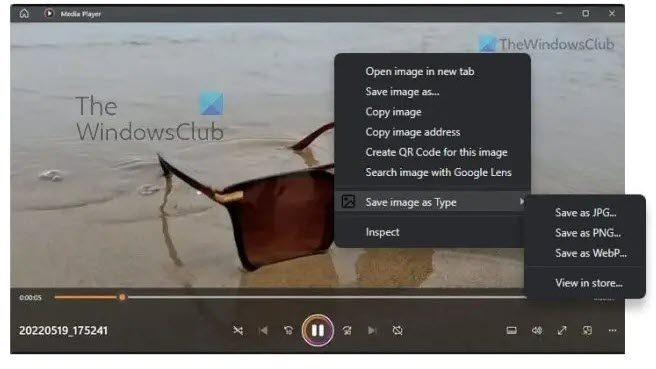 Let us make something very clear here. Google Chrome does not convert images to other formats. As stated above, if Chrome saves a photo as WebP, then it has everything to do with the image format provided by the website where the photo was originally downloaded.
To get around this issue, we are going to use a Chrome extension known as Save Image as Type.
Open the Google Chrome web browser, then navigate to the official Chrome Store.
Search for Save Images as Type extension and download it to the browser.
Once downloaded and installed, all you have to do is right-click on a photo and select Save Image as Type from the context menu.
Choose your format of choice from the available list.
The extension will automatically convert it to that format when saving it to your computer.
2] Use the Paint app on Windows
Now, if the above options fail to work as intended, you can make use of the default Paint app that comes with Windows 11. Let us discuss how to get this done in the best way possible.
First, you must right-click on the image available on the website.
Select the Copy Image option.
OK, launch the Paint app promptly.
From there, press CTRL + V to paste the copied photo into the app.
Look to the top-left corner of the screen.
Click the File tab right away.
A drop-down menu will appear.
Click on Save As, then choose the desired format.
3] Use image converters
Another way to solve the problem of WebP images downloaded by Google Chrome is to use specialized image converters that convert WebP images to PNG and JPG with WebP. Alternatively, you could use free tools to convert WebP to PNG online.
Stop images from saving in WebP in Firefox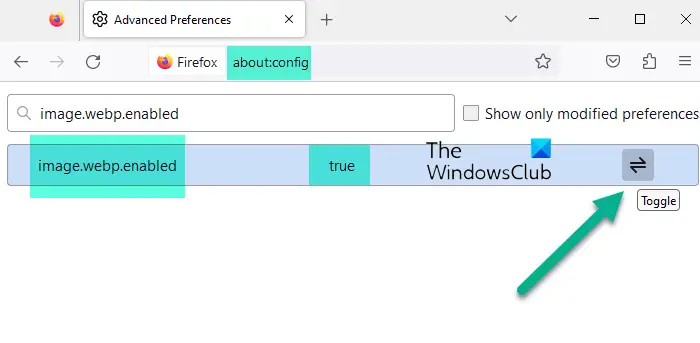 To stop Firefox from displaying images in the WebP format:
Launch Firefox
Type about:config in the address bar and hit Enter
Click on Accept the Risk and Continue button
Search for image.webp.enabled setting
Click on the Toggle to change its value from true to false
Restart Firefox
When you do this, if the website displays images in the webp format, Firefox will not display them. This could hamper your experience if the website send all its images in the webp format.
What you could instead do is to use the WebP image converter Firefox extension. It will let you convert WebP and other image types before saving and storing them. You may want to also check out the Don't Accept image/webp extension here and see if it meets your requirements.
That's it; you've officially solved the WebP problem with Chrome, Edge or Firefox with relative ease.