If you are a writer and using your Windows computer for writing, you might be using some spell-checking software for sure. Spell Checking software reads through your write-up and flags the words that may not be spelled correctly. It compares each word in the document with the words in the dictionary.
There are many different spell-checking software available and Get in Right spell checker from SSuite Office is one of such stand-alone multi-lingual spell checker for Windows PC.  Get it Right is a lightweight software and lands on your Windows PC in just a couple of minutes. The program comes in a zipped file and you just need to extract and run it on your system.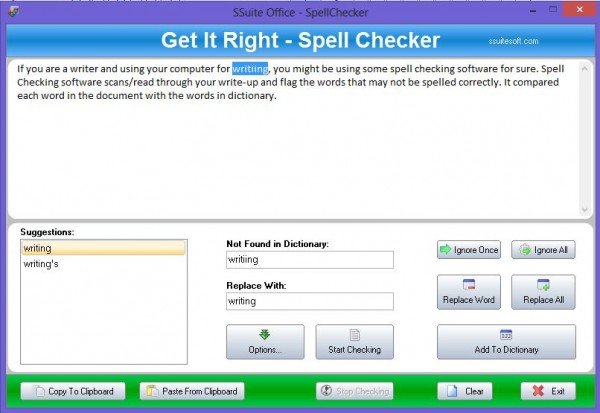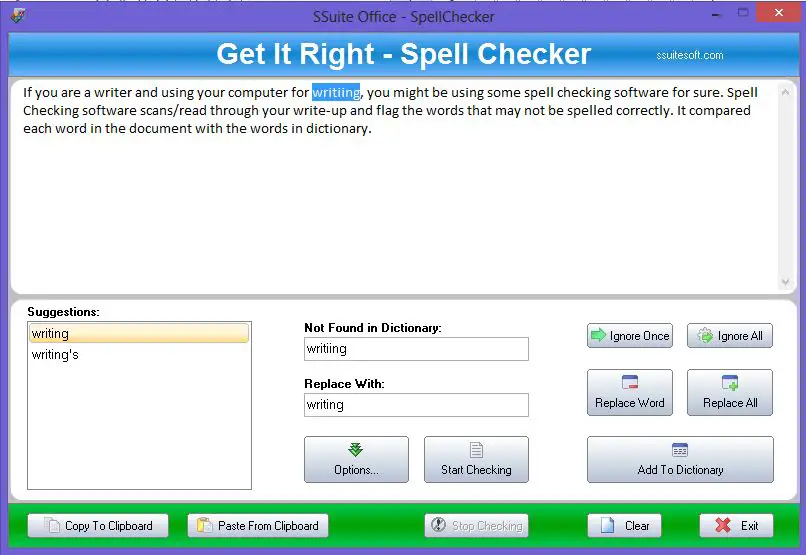 SSuite Office Get it Right multi-lingual spell checker for Windows
The program has a very simple and user-friendly interface. You just need to paste the word document in the blank window of 'Get it Right Spell Checker' and click on Start Checking. The software will scan the entire document and flag the words that are incorrect.
The software also suggests you the correct words for each flagged word in your document. It is featured with a large collection of dictionaries which include English, Afrikaans, Dutch, French, German, Italian, Portuguese and Spanish dictionaries.
Get it Right spell checker also allows you to edit, delete, export, or import the dictionaries. Furthermore, you can also create your own dictionary for any particular language or subject.
It is optimized for multi-core processors and lets you verify the spelling of words easily and quickly.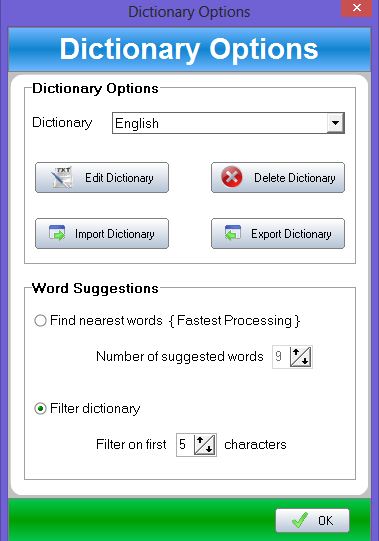 Overall, Get it Right Spell Checker from SSuite Office is a simple and useful software for those who often use their computer for creating documents. Although, it is very similar to most of the spell checkers available online which flag and rectify only the typing errors and not the phonetic or logical errors. You can download it here.
I've reviewed many free spelling and grammar checking software and spell checkers like Tinyspell, Winspell, and PhaseExpress, LanguageTool, etc. You might want to have a look at them too.