Microsoft's flagship browser Edge is equipped with many features. For example, it comes with a spell-checking feature to help you rectify a mistake (misspelled word) in any supported language that you read. So, let's see how to enable or disable spell checking in Microsoft Edge (Chromium) for a specific language.
Turn On or Off Spell Checking in Edge for a specific language
For the most part, Edge works like a traditional browser but gains an upper hand when it comes to offering privacy and customization options. So, if you are interested in enabling or disabling spell checking in Edge, follow these steps:
Launch Microsoft Edge for Chromium
Access Settings
Select Languages tab
Toggle the Check Spelling switch
Restart Edge.
Assuming, you have downloaded the latest version of the new Edge browser, launch the browser.
When the browser window opens, click the 'Settings and more' button (visible three dots) in the upper-right corner.
Select the 'Settings' and choose 'Languages' option.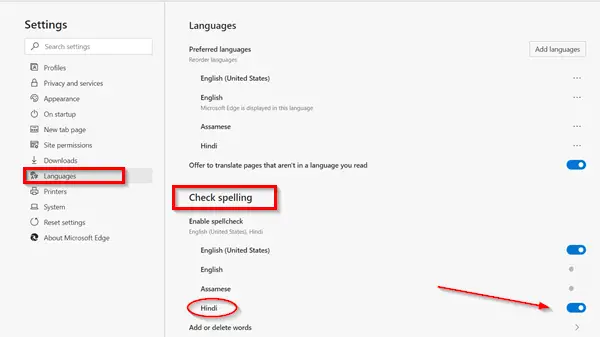 Then, under the 'Check spelling' section, use the toggle switches to enable or disable spelling check for the desired languages.
When done with the steps, Microsoft Edge will only check the spelling for the languages you just chose.
Now, if you would like to add or remove certain words from the spell-check, use these steps: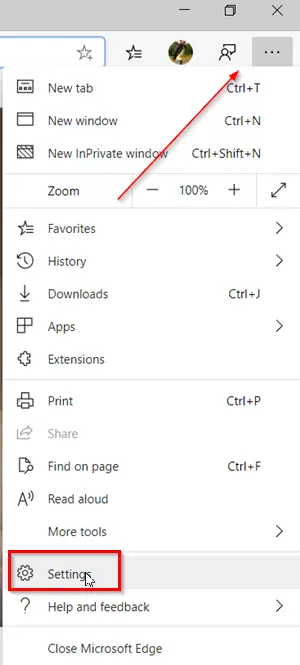 Open Microsoft Edge and choose 'Settings and more'.
Then, select the 'Settings' option and navigate to 'Languages'.
Here, under the 'Check spelling' section, click the 'Add' or 'delete' words option.
Specify a word that you don't want Edge to mark as incorrect.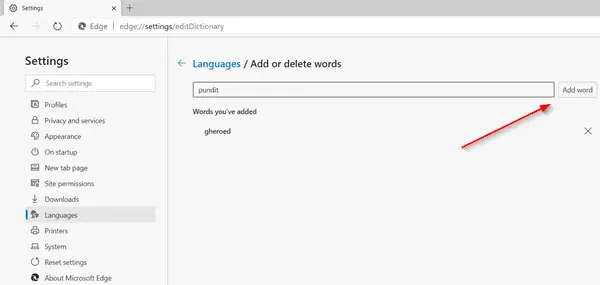 Click the Add word button.
Once you have completed the setup, the Edge  browser will no longer mark the word in your dictionary as incorrect.