As Microsoft plans to retire the Snipping Tool, the Snip and Sketch app was rolled out as an alternative. The tool offers almost the same set of features and is also known to cause the computer to freeze.  A user in Microsoft tech community reported the image below. After the selection was made using the Snip and Sketch Tool, it did not go away and made the display non-interactive. You will not be able to do anything except move your mouse.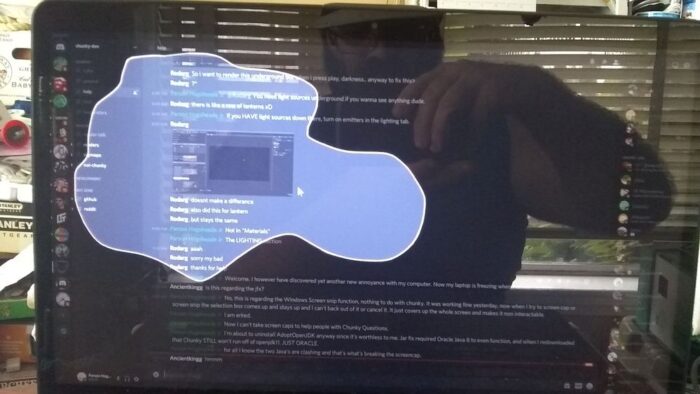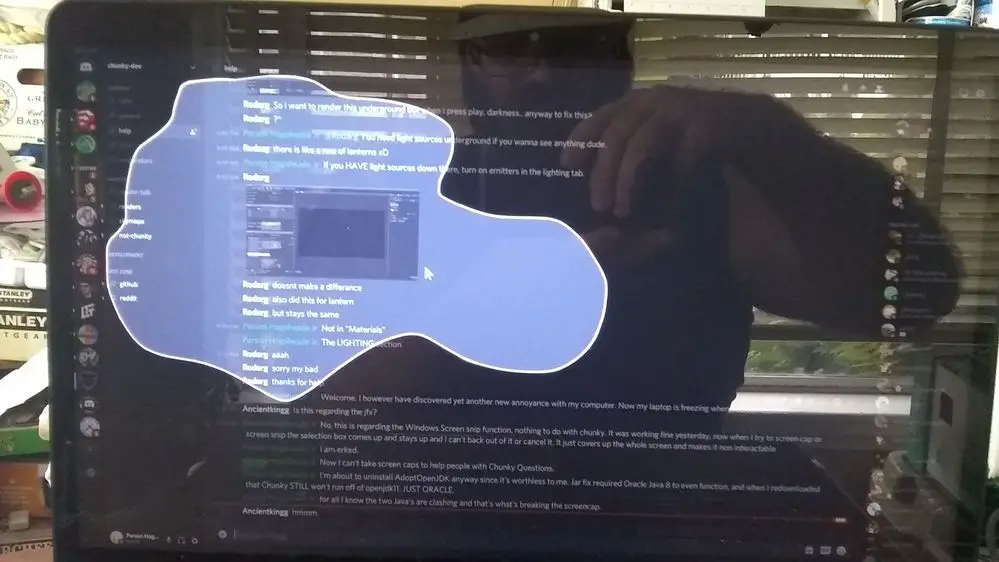 Snip and Sketch freezes in Windows 10
Here is the list of suggestions you can try to fix this problem.
Run System File Checker
Run System Maintenance troubleshooter
Close Snipping Tool using Al + Tab
Reset Snip and Sktech App.
You may need admin permission to execute some of them.
1] Run System File Checker
Open Run prompt using Win + R and then press shift+ enter after typing CMD. Once the command prompt opens with admin privileges, type sfc /scannow in the command line, press the Enter key.
Once the scan is completed, relaunch the tool by typing snippingtool.exe on the command prompt. Then try taking a screenshot, and see if the issue persists.
Read: Print Screen freezes Windows 10 computer.
2] Run System Maintenance troubleshooter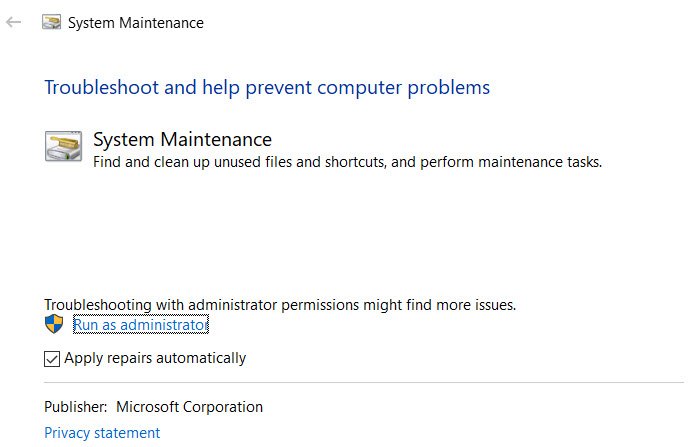 Use the below-mentioned command to run the System Maintenance troubleshooter on an elevated Command Prompt.
%systemroot%\system32\msdt.exe -id MaintenanceDiagnostic
It will launch the tool which you should choose to run with administrator privileges.
Once the tool finished its job, check if the problem reappears.
3] Close Snip and Sketch app Tool using Al + Tab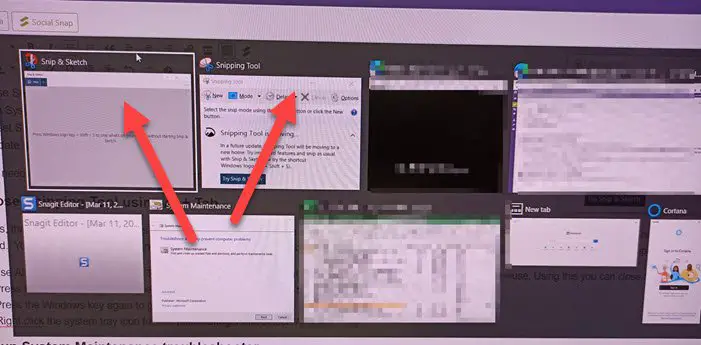 At times, the Snip and Sketch app in Windows stops working in the middle of taking a screenshot. The app doesn't close itself and offers a screenshot, but instead, the screen stays dimmed.  In this case, follow the steps to close the app.
Use Alt+Tab still, and it will list all the open programs.
Next to the Snip and Sketch, there is a small X that appears.
Hover an application thumbnail with the mouse and click to close.
You can try to open the Task Manager using Alt + Ctrl + Del, locate the Snip and Sketch app listing, and close the program. However, it may not work all the time as the Snip and Sketch app still stays on the top.
4] Reset Snip and Sktech App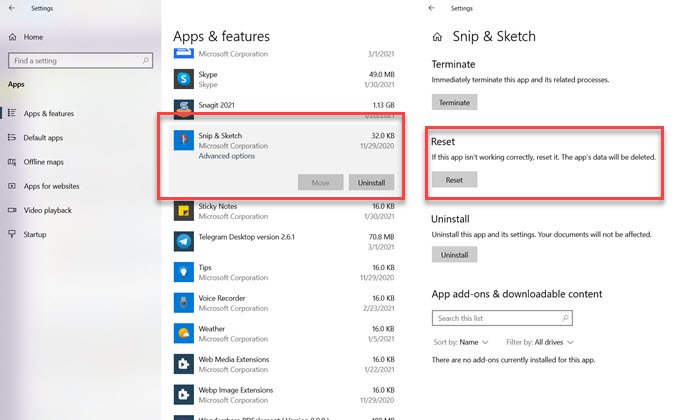 Snip and Sketch is a Windows app, and you can reset it from the app listing.
Go to Settings (Win + I) > Apps > Apps and Features > Snip & Sketch
Click on Advanced Options
Then click on Reset
And if that doesn't fix it, then you can reinstall the app from the apps section. You can always reinstall it or use another screenshot-taking tool.
Read: Snipping Tool locked, freezes, or crashing.
I hope the post was easy to follow, and you were able to resolve the freezing issue caused by Snip and Sketch app in Windows 10.