Some users are unable to play Valorant because of the "Corrupt Data Found" error. On launching the Valorant game, it displays this error message, and users have to close the game. According to the error message, users have to verify their installation in order to fix this error. If you see this error in Valorant, you can try the fixes described in this article.
The complete error message is as follows:
Serialization Error: Action Needed.
Corrupt Data Found, please verify your installation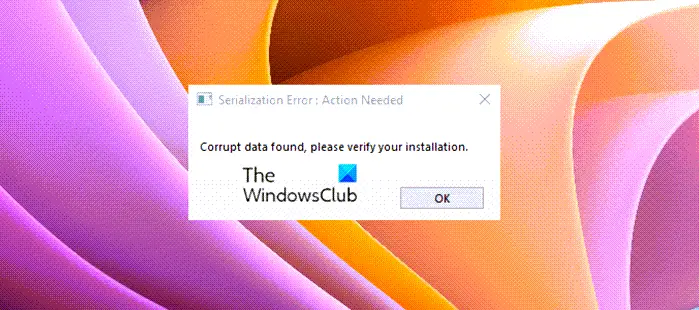 Fix Serialization Error, Corrupt Data Found in Valorant
To fix Serialization Error, Action Needed, Corrupt Data Found, please verify your installation error in VALORANT on your Windows 11/10 PC, follow these suggestions:
Run Steam as an administrator
Delete Temporary files
Verify the integrity of the game files
Repair Valorant
Check your RAM
Uninstall and reinstall Valorant
Let's see all these fixes in detail.
1] Run Steam as an administrator
Sometimes, errors occur due to administrative privileges. Hence, run Steam as an administrator and see if it helps. To do so, right-click on its desktop shortcut and select Run as administrator. If this fixes the issue, you can make Steam always run as an administrator.
2] Delete Temporary files
Temporary files are created by the programs that we use on our computers. These files are required by the programs to complete the tasks that we perform. Some programs automatically clear these files when we close them. For example, Microsoft Word creates a temporary file when you edit a document or create a new document. When you save that file and exit Word, that file is automatically deleted.
All programs do not delete these files automatically after the completion of a task. The temporary files created by such programs are left as residues on our Windows computers. These temporary files are useless and take space on our C drive. With time, these temporary files increase and start taking more space on our C drive. This not only affects the performance of our system but also creates issues in other programs. Therefore, deleting these temporary files is mandatory.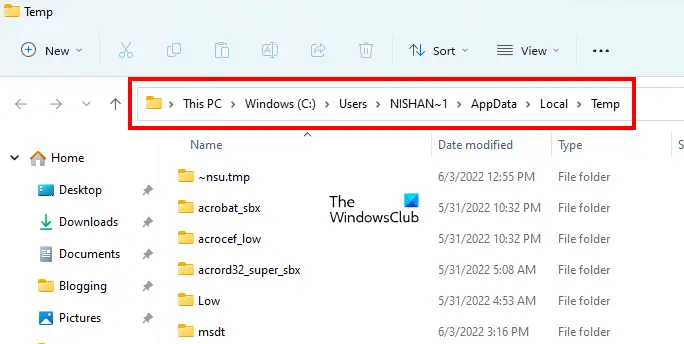 Delete the temporary files from your system and see if it works. To do so, follow the steps below:
Open the Run command box.
Type %temp% and click OK. This will open the Temp folder directly.
Now, select all the files and folders inside the Temp folder and delete them. Some files will not be deleted as they will be currently in use. Hence, skip them.
After deleting the temporary files, see if the issue is fixed. This solution has worked for some users. Maybe it will work for you too.
3] Verify the integrity of the game files
According to the error message, corrupt data is detected due to which you are not able to play the game. Hence, repairing the game files may fix the issue. If you are using Steam, you can do this by verifying the integrity of the game files. The following steps will guide you on this: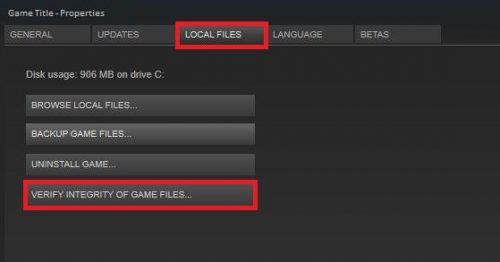 Open Steam.
Go to your game library page.
Right-click on Valorant and select Properties.
Select LOCAL FILES from the left side and click Verify integrity of game files.
The process will take several minutes. After the process gets completed, launch Valorant and check if the error occurs this time.
4] Repair Valorant
If the above solution did not solve your problem, repairing Valorant may help. Go through the following steps to repair Valorant.
Download Valorant from the official website.
Run the installer file to bring up the installation wizard.
Click on the Advanced options.
Click on the Browse icon in the Installation Path and select its old or existing folder.
Click OK and then click Install. This will not install Valorant. Instead, the repair process will start.
When the repair process gets completed, check if you can play Valorant or not.
5] Check your RAM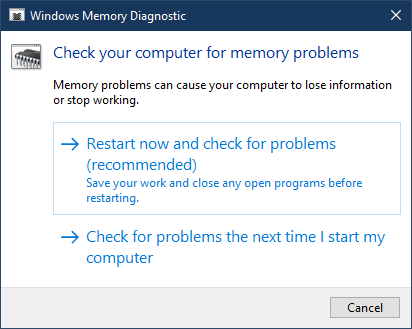 Some users found that the error was occurring due to the faulty RAM. The Windows Memory Diagnostic Tool lets you check whether your RAM is faulty or not.
6] Uninstall and reinstall Valorant
If none of the above solutions helps you, uninstall Valorant and reinstall it.
Read: Fix Riot Vanguard Crashed Error on Valorant.
How do game files get corrupted?
If your computer shuts down due to power loss or crashes unexpectedly while playing the game, there is a possibility that your game files will get corrupted. Apart from that, your game files can also be corrupted if you interrupt the installation or update process. To fix the errors occurring due to the corrupted game files, you have to repair them. In Steam, you can repair the game files by using the "verifying integrity of the game files" option.
If you are not able to repair the game, uninstall it completely and then reinstall it. Before you uninstall your game, make sure that you have backed up all the data. It is recommended to sync your game to the cloud so that all your progress will automatically be saved with time.
Why does my game keep saying Corrupted?
If your game keeps saying Corrupted, some of the game files might have been corrupted. Such an issue usually occurs due to a sudden power loss while playing the game or updating it. You can fix it by repairing your game or reinstalling it.
Hope this helps.
Read next: Fix VALORANT DirectX Runtime error on Windows 11/10.