You must have noticed while disconnecting a device from your Windows computer a Safely Remove Hardware and Eject Media icon appears in the system tray or the notification area of Windows 11/10/8/7. You are supposed to click the icon to remove or eject the device you would want to.
This is because, before disconnecting a device from your computer, it is essential to first prepare Windows for the change using the feature. Doing so ensures, Windows has stored any data back on the device and released the device from its hold. If you remove the device without using the Safely Remove Hardware feature, you run the risk of damaging your files and corrupting your data.
However, at times you may notice that the Eject window does not appear even after you click on the icon of the device to be removed or ejected. If you try and open "Devices and Printers" in the Control Panel, that will fail to open as well. What do you do in such situations, where the Safely Remove Hardware and Eject Media is not working, or the icon is missing? Try this solution, it might just work in your case, as it did in mine.
Safely Remove Hardware not working
First open Service Manager and ensure that the Bluetooth Support Service is running and set on Automatic. Next, open Device Manager and open the Properties box of Disks. Under Policies, ensure that Enable Write caching on the disk is checked. This should then actually work.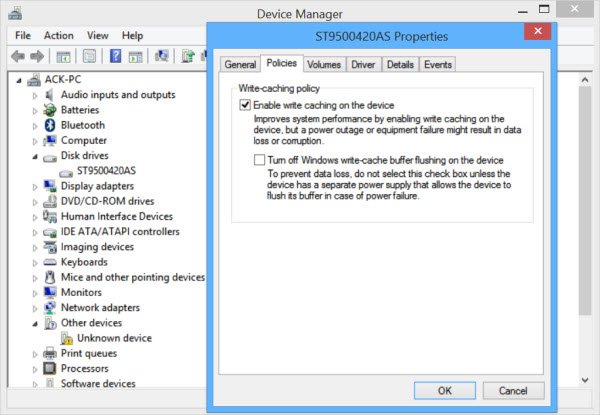 Now right-click on the USB Drive (in my case HP USB device) and from the same location in the Properties, change the default setting and select instead Better Performance. See if this helps. Now go back to the default Quick Removal setting again. If it does, great!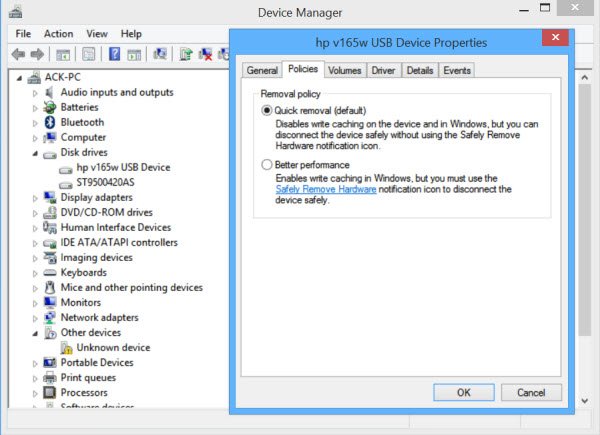 But if the Safely Remove Hardware dialog box is still not appearing, when it should, in Windows, rather then just removing the hardware and risking possible data corruption or loss, just bring up the Command Prompt window and type the following:
rundll32 shell32.dll,Control_RunDLL hotplug.dll
Then, just hit 'Enter'.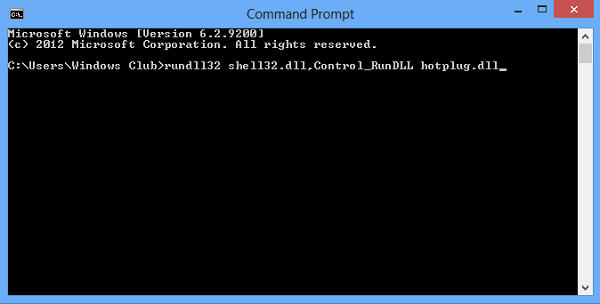 The Safely Remove Hardware dialog box will now appear!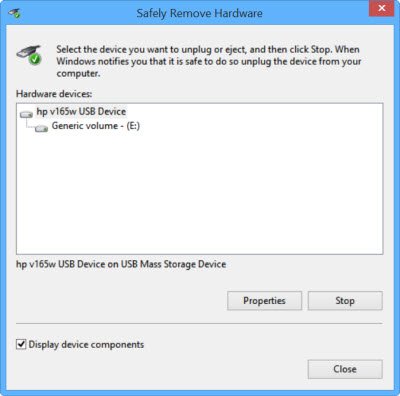 You may also create a desktop shortcut for this command if you need to use it frequently. Alternatively, opening the This PC or Computer folder, right-clicking on the USB device and selecting Eject, is also an option you can consider.
Hope this helps.
You might want to, also see these posts: