A Macro Virus is a malware that can infect any software written with a macro language notable among which are the Microsoft Office programs like Word and Excel. Macro Virus takes advantage of Macros that run in Microsoft Office applications. The easiest way to protect yourself against this form of malware, is by disabling Macros in Office programs.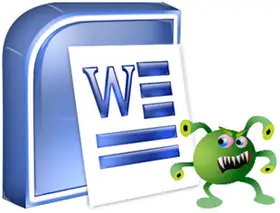 Macro-based malware has made a comeback and is again the rise. Microsoft has therefore  rolled out a new Group Policy update to all Office 2016 clients on the network that blocks Internet originating macros from loading, in high-risk scenarios, and thus help enterprise administrators prevent the risk of macros.
If the file icon has changed, or you are unable to save a document or new macros appear in your list of macros, then you may presume that your documents have been infected with a macro virus.
If you are running a good security software, the chances of your getting a macro virus are minimal, unless you actually click on an infected document or file. So, if by an unfortunate turn of events, your Windows computer were to get infected with a Macro virus, then by following these macro virus removal steps, you will be able to get rid of the malware.
Run AntiVirus scan
These days all popular antivirus software are capable of identifying and removing macro virus. So running a deep scan with your security software is sure to remove the macro virus completely.
Repair Office
If you find that your Office installation is not working normally, after removing the macro virus, you may need to repair Office.
Remove Macro virus in Word manually
If you suspect that your Word program has been infected with a Macro virus, press Shift key first and then of the icon, to open the file. This will open the Word file in Safe Mode, which will prevent automatic macros from running and will hence not allow the macro virus to run. Now follow the steps laid down in KB181079. The KB article may be out-dated, but it show you the direction in which to work.
Macro virus removal in Excel
PLDT/CAR/SGV Macro Viruses can infect Excel documents. The instructions written in KB176807 may show you the direction in which to work, if you need to remove the macro virus manually.
This malware removal guide has general tips, that can help you remove virus from your Windows computer.