Error Code 0x204 is a Remote Desktop Connection problem. It mostly occurs when a user tries to connect to a remote device but get failed due to some reasons such as a driver issue and security problems. It comes with an error message that says –
We couldn't connect to the remote PC. Make sure the PC is turned on and connected to the network, and that remote access is enabled Error code: 0x204
Remote Desktop Error Code 0x204
To fix Remote Desktop Error Code 0x204, you may follow our suggestions and see if they help you fix this issue:
Allow Remote Desktop Connections
Update the device driver
Configure Windows Firewall
Let us take a look at these suggestions in detail –
1] Allow Remote Desktop Connections
First of all, you need to open the remote settings and check whether the remote desktop connection is enabled in your device. In case it is not enabled, your computer would not be able to be accessed from another device. So, follow the below instructions to make it enable:
Open the Control Panel and select the System item.
Click on the Remote settings link, available on the left sidebar.
This will open the System Properties window, make sure you're on the Remote tab.
Under the Remote Desktop section, mark the checkbox next to Allow remote connections to this computer.
Click on the Apply > OK button to save the changes.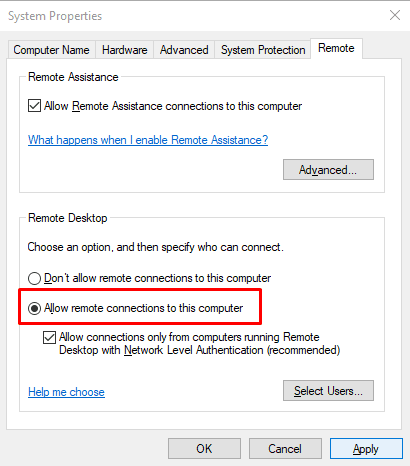 If the problem still persists, then move down to the next effective workaround.
2] Update the Device driver to fix error Code 0x204
Update the Device driver and check if it helps to fix the problem.
3] Configure Windows Firewall
In case the issue is still not resolved, you need to ensure that your Windows Firewall allows remote desktop connections. To do that, follow the below instructions one by one:
Click on the Start button and type "Control Panel" using your keyboard.
Select the Control Panel option from the best match result.
Explore the System and Security category.
From the right pane, open the Windows Defender Firewall option.
On the next page, click Allow an app or feature through Windows Defender Firewall link.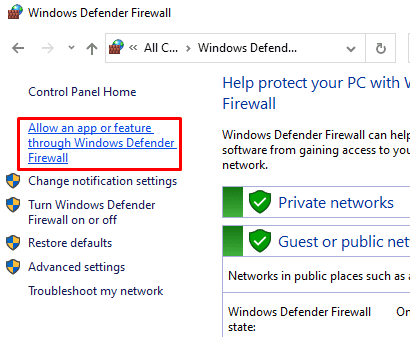 In the Allowed apps and features box, look for the Remote Desktop option.
Once you find it, tick the checkbox to allow it for both private and public networks.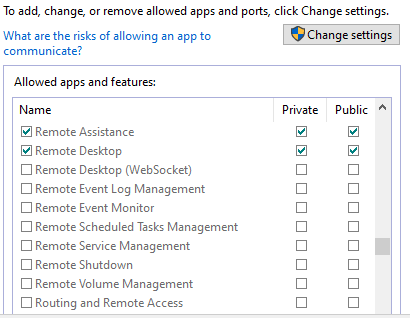 Click on the OK button and check if it resolves the issue.
I hope this guide helps you to fix the Error Code 0x204 while trying to connect to another device.