No doubt, the introduction of Start Screen has made new options available for Windows 8, Windows 8.1  and Windows RT users. The Start Screen generally lists all the apps installed on your system. Whenever you install a new app, from the Windows Store, it is automatically pinned to Start Screen. In Windows 8.1, you have the option to keep or discard this functionality, and in this article we'll show you how.
The pinning of new app to Start Screen is supported for Desktop as well as Modern App. We can configure Windows such that it doesn't pin the Tiles of the new apps to Start Screen. The reason for doing so can be miscellaneous like keeping the Start Screen minimal, etc. Let us see how to prohibit the new apps from pinning to Start Screen automatically when they are installed.
Prevent Windows Store Apps from Pinning their Tiles to Start Screen
1. Press Windows Key + R combination, type put gpedit.msc in Run dialog box and hit Enter to open the Local Group Policy Editor.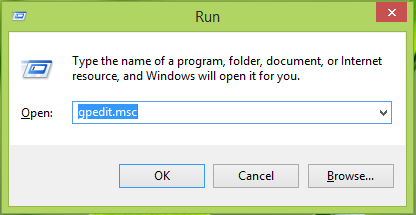 2. Navigate here:
Computer Configuration -> Administrative Templates -> Start Menu and Taskbar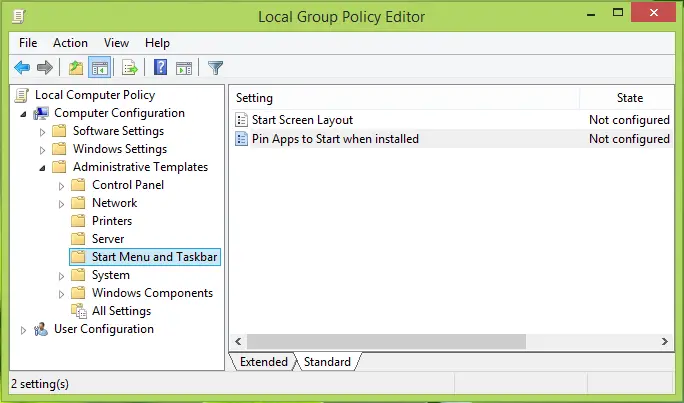 3. In the right pane of the window shown above, click the setting named Pin apps to Start when installed and double click the same setting to get this window: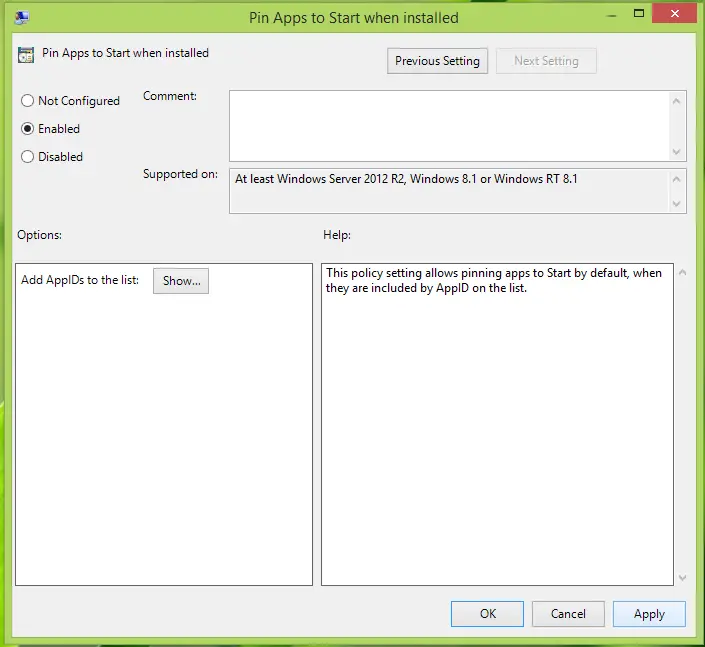 4. Now select Enabled in the above shown window, then click Apply followed by OK. You may now close the Local Group Policy Editor and reboot the machine.
This policy setting allows pinning apps to Start by default, when they are included by AppID on the list.
After reboot, you'll find that the Tiles of the newly installed app are no longer to pinned to Start Screen automatically.