As we already talked about Microsoft removing the inbuilt support for HEVC Coded Videos starting with Windows 10 Fall Creators Update that was released in October 2017. There are some other codecs that were previously available inbuilt in Windows 10 but are now supposed to be downloaded and installed separately from the Microsoft Store. They are the codecs to run OGG, Vorbis and Theora media files.
Play OGG, Vorbis, Theora coded videos on Windows 10
A Codec is a combination of Coder and Decoder or Compressor and Decompressor, and it is a software that is used to compress or decompress a digital media file, such as a song or video. To be able to play OGG, Vorbis and Theora coded videos on Windows 10 now in Windows 10 v1709 and later, you would need to install the Codec manually. This is so because, with Windows 10 Fall Creators Update, Microsoft removed the inbuilt support for OGG, Vorbis and Theora Codec.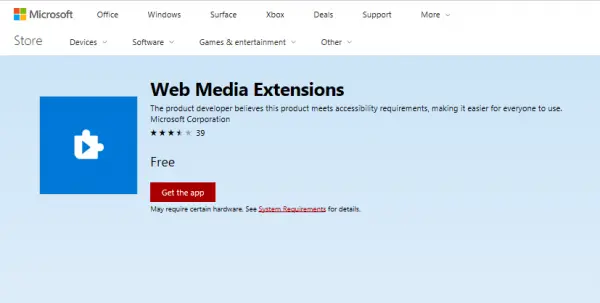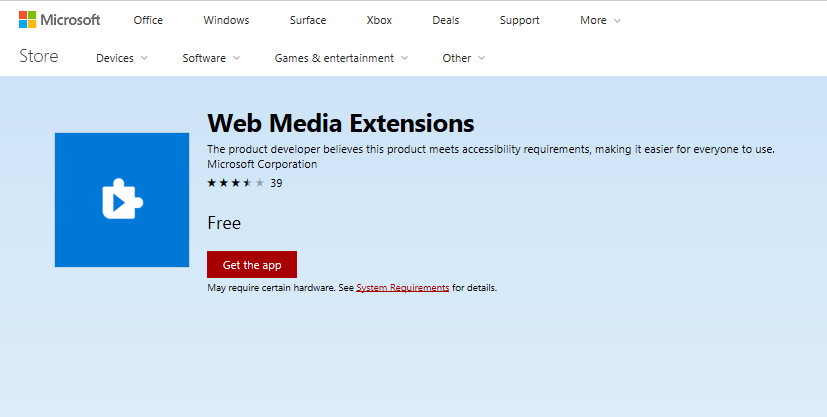 Web Media Extensions
Microsoft Store now offere Web Media Extensions, similarly as it happened in the case of HEVC Codec. The description on the download page says that :
The Web Media Extensions package extends Microsoft Edge and Windows 10 to support open source formats commonly encountered on the web. By installing this Media Extension package, users will be able to natively play content delivered in the OGG container or encoded using the Vorbis or Theora codecs. Once installed, this extension is automatically used by both web sites and apps with no user action required. Simply install and play new content in Microsoft Edge and apps today! Included Technologies: OGG Container, Parser Vorbis Decoder & Theora Decoder.
According to what it says on the page, it is an extension to play open source formats of media files like OGG, Vorbis, and Theora on Windows 10 PCs, Xbox and HoloLens running Windows 10 Fall Creators Update and newer. As we know that Microsoft has paused their Windows 10 Mobile commitment for a while until they finally unveil their Surface Phone. The ultimate mobile computing devices often dubbed as Surface Phone has already been confirmed and teased by senior Microsoft executives including the CEO Satya Nadella many times. This extension app does not support Windows 10 Mobile devices.
This app costs around $14.99 on the Internet but Microsoft is giving it out free for a limited time. And in case you wish to use a third-party solution, there are plenty of them available on the Internet. They provide these services either for free or paid as mentioned earlier. Some of the famous solutions available for free include software like VLC Media Player, AIMP, SMPlayer or Media Player Classic often dubbed as MPC by many.
But if you wish to use these media formats with the services available on the Microsoft like apps similar to Netflix or Hulu, then there is no choice for you but to get this extension from the Microsoft Store.
Anyway, we still wish that the built-in support for these kinds of codecs earlier was better.