Windows OS introduced new ways of logging into your computer. In addition to traditional password-based logon, it added PIN and Picture Password login for the safety and security of users. It also introduced Microsoft email account-based login, in addition to the local user and domain-based logon. We strongly recommend users have alternate ways of login enabled on your system. Hence you must at least set up a PIN or a Picture Password as an alternative option just in case you need it.
However, there are some design conflicts that may not allow you to use either of PIN or a Picture Password to log into your system. For example, when you're in Safe Mode, neither of these alternatives works, and you need to have a traditional password in that case. But in case if you're not being offered either of these options even in normal mode, then you need to fix it. Check out this post if you are facing a problem specifically with the PIN Sign-in being disabled on the domain.
If PIN and Picture Password logon is not offered in Windows 11/10, there is a security policy setting; you may need to change.
PIN & Picture Password logon not offered in Windows 11/10
This method only in Windows 11/10; Pro & Enterprise Editions, as it requires your operating system to have the Group Policy Editor.

1. Press Windows Key + R combination, type put secpol.msc in the Run dialog box and hit Enter to open the Local Security Policy window.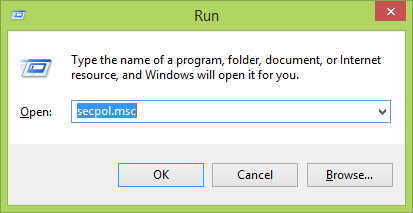 2. In the left pane of Local Security Policy window shown below, navigate to Local Policies -> Security Options.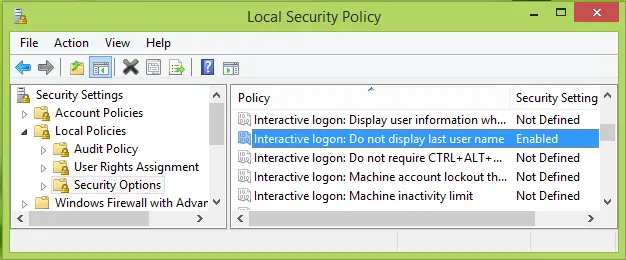 3. Now in the right pane, look for the Policy named Interactive logon: Do not display last user name.
When this policy is set to Enabled, apart from the Last User Name, neither Picture Password nor PIN is displayed at logon. So double-click the same Policy to get this: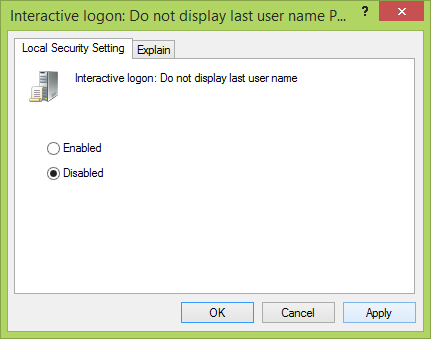 4. Finally, in the above-shown window, choose a Disabled option. Click Apply followed by OK. You can now restart your system, and if you've already set up the PIN or a Picture Password, you'll now be able to use them at logon.
Related read: PIN does not work and will not let me sign in.
I hope this helps!