Some users have reported that the Photoshop Elements app available in the Microsoft Store crashes when you launch it on your Windows computer. Adobe has posted a workaround on their website to help you fix the issue and make the app start and function normally.
Photoshop Elements Windows Store app crashes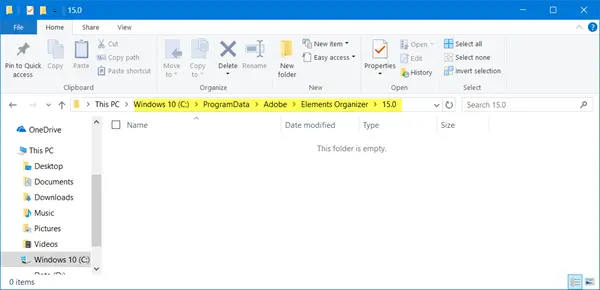 Open File Explorer and navigate to the following folder location:
C:\ProgramData
Make sure that you have made Windows show hidden files and folders first.
Now inside C:\ProgramData, create a new folder and name it Adobe. Open this Adobe folder and create another new folder here and name it Elements Organizer. Again open this subfolder and create a new folder inside Elements Organizer and name it 15.0.
So once you have created these three new folders, the path should look like this:
C:\ProgramData\Adobe\Elements Organizer\15.0
Close File Explorer, and launch Photoshop Elements 15 and see.
This should help!
If this does not help, follow these suggestions:
These reads may also interest you: