Phasmophobia is a great horror game. It has been loved and enjoyed by many. However, we have to face the reality, that's the game is filled with a lot of bugs and issues that we need o fix. On a lot of Windows 11 or Windows 10 computers, the Phasmophobia loading screen is stuck at 90%. There are multiple reasons for this issue, as well, their solutions. In this article, we are going to see all of that in detail.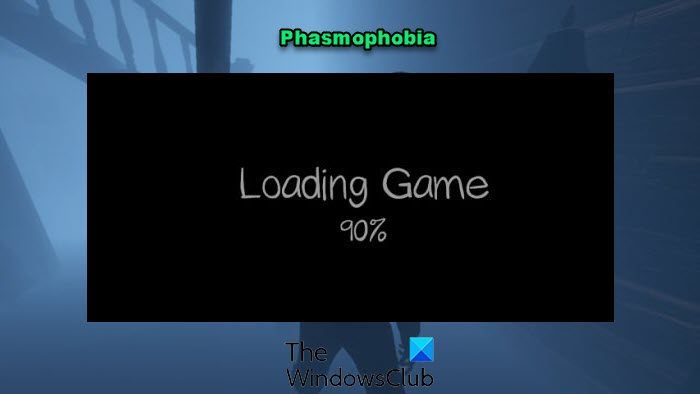 Why is the Phasmophobia loading screen stuck at 90%?
There are various factors that can forbid you from loading Phasmophobia on your system. Whenever there is an issue with a game, we instantly think of its files. And that reason holds truth in this scenario as well. Your game might have stuck on the loading screen because of corrupted files. These can be corrupted game files or corrupted game cache or saved files. However, no one can pinpoint and say why they got corrupted in the first place, but, they can be resolved and that's what we will be seeing hereinafter.
You should also keep in mind that sometimes, the game can lack the permissions required to go beyond a certain limit. That can permission can be granted by giving the app administrative permissions. There are some workarounds as well that we will be seeing later in this article.
Phasmophobia is stuck on Loading Screen 90%
If Phasmophobia Loading Screen is stuck at 90%, then use the solutions given below to resolve the issue.
Restart your computer
Run Steam as an admin
Minimize and Restart
Delete Saved file
Verify Phasmophobia Integrity
Reset your Network
Let us talk about them in detail.
1] Restart your computer
Let us start with a solution that probably most of us have tried. Restarting the computer will restart all the drivers and services that may have caused the issue. So, go ahead and restart your system, then reopen the game and see if that works.
2] Run Steam as an admin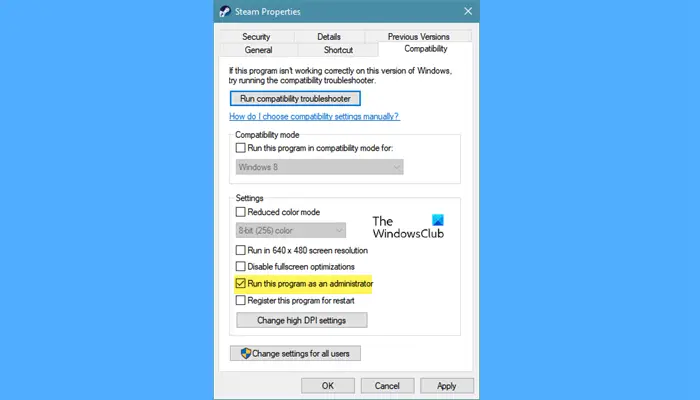 You need to make sure that you are giving Steam the required permissions to run Phasmophobia on your computer. You can do that, by right-clicking on its shortcut and selecting Run as administrator. But there is a way by which you can always open the app as an admin. Follow the given steps to do the same.
Right-click on Steam and go to its Properties.
Go to the Compatibility tab.
Tick Run this program as an administrator.
Click Apply > Ok.
Finally, start Steam and launch the game. Hopefully, it will load smoothly.
3] Minimize and Restart
A lot of victims were able to resolve the issue by minimizing and restarting the game. What you have to do is, when you realize that your loading is stuck at 90%, press Alt + Enter. This will minimize the game, wait for a bit, then hit Alt + F4 to close the game. Then you can restart it and your issue will be resolved.
4] Delete Saved file
You need to remove the SaveData.txt file as it can get corrupted and as a result cause the issue. For that open File Explorer and then go to the following location-
C:\Users\<username>\AppData\LocalLow\Kinetic Games\Phasmophobia
Note: Make sure to replace <username> with your username.
From there, delete the SaveData.txt file, restart your computer, and check if the issue persists. Hopefully, it will be resolved
5] Verify Phasmophobia Integrity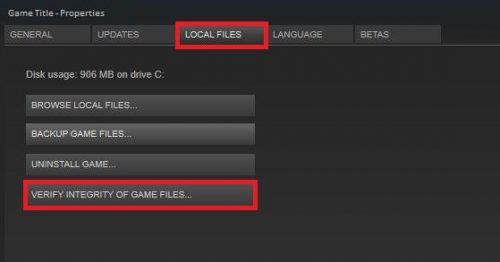 As mentioned earlier, corrupted game files can also stop Phasmophobia from loading on your game. To fix those files we are going to use Steam. Follow the given steps to do the same.
Open Steam and go to your game library.
Then, right-click on Phasmophobia and select Properties.
Click Verify the Integrity of Game Files.
Wait for the process to complete and check if the issue persists.
6] Reset your Network
Sometimes, your loading screen can stuck at 90% because of a network glitch. This glitch can be easily resolved by resetting your Network. It's quite simple as you just have to follow some basic steps and you will be good to go.
Press Win and search out "Network reset".
Click Reset now.
And, then select Yes to confirm your action.
Wait for it to complete the task and see if that works.
Why isn't my Phasmophobia opening?
Like the issue discussed earlier, this problem has multiple reasons as well and some of them are exactly the same. If your game files are corrupted or if its saved files are corrupted, it will cease to launch. However, there are some other reasons such as outdated Graphics Driver, which can be fixed by updating it, or incompatible computer. Your computer should meet the system requirement to run Phasmophobia, if not, it will either crash or freeze.
Also Check: