Due to multi-user functionality, we can create a number of user accounts in Windows 11/10. In fact, I have seen cases, where if users face any issue on the system, they first try to check whether the issue is experienced after creating a new user account or not. Then we apply the fix according to the results so found. But there also exists the possibility that Windows is simply unable to display Other Users on your computer at login and Start Screen drop-down which appeared once.  As a result of it, you are unable to switch to other users on the same computer.
So how does one fix this issue? I learned this issue is due to the non-existence of User Accounts in the Group section of the Local Users and Groups window. There is also the possibility that a wrong group is being listed for Switch Users and Login Screen sections. There are many possibilities like that exists, so we're going to give you the fix in this article. Before you begin, create a system restore point first.
Other Users not displaying in Windows 11/10 Login screen
If the names of the other User Accounts are missing for the Windows 11/10/8 Login Screen or Start Menu or Start Screen, then this troubleshooting post will fix the problem for you. Before you begin, remember to create a system restore point first.
Using the Command Prompt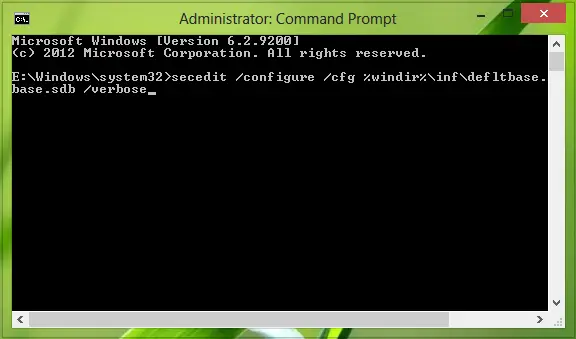 Open administrative Command Prompt and type the following command:
secedit

 /configure /cfg %windir%\inf\defltbase.inf /db 

defltbase

.

sdb

 /verbose
Hit Enter and restart the computer.
Using Local Users and Groups window
Press Windows Key + R, type lusrmgr.msc, click OK.
Now click Group section, right-click on Administrator and pick Add to Group.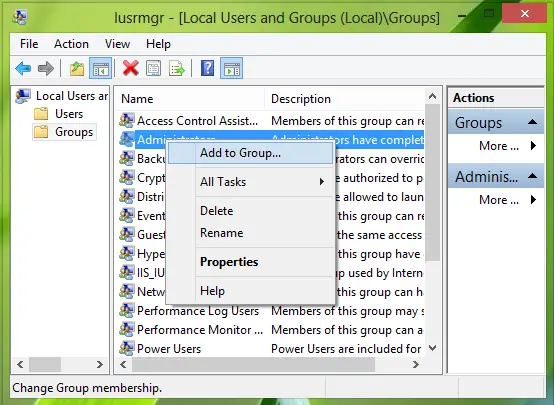 Then in the following window, click Add.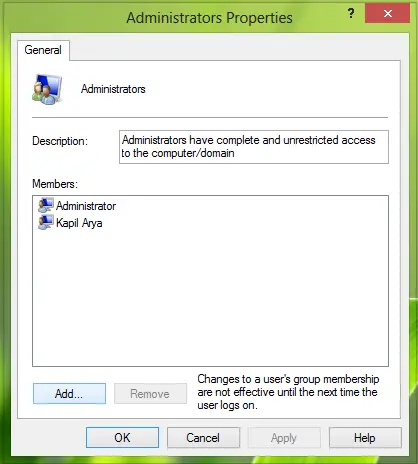 Then in Select Users window, click on Object Types.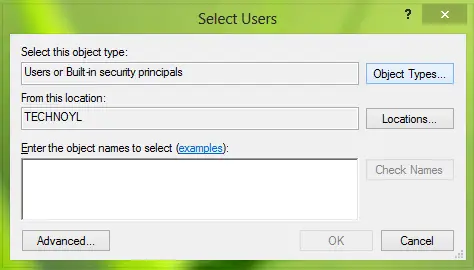 Now in the following window, select Users and uncheck other options here. Click OK.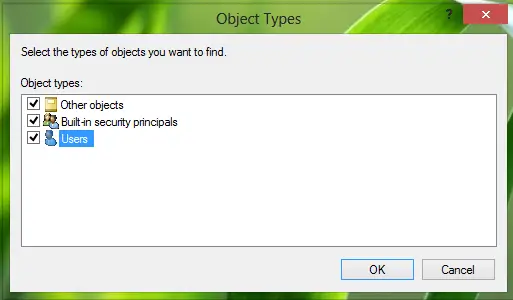 After clicking OK, we're back to Select Users window.
Now click on Advanced there so that you'll get this: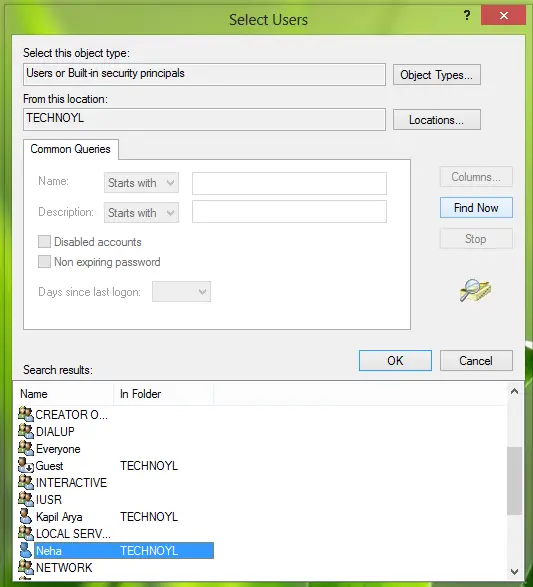 In this window, click Find Now.
From Search Results, look for the username not appearing on the Login screen/Start Menu username drop-down menu. Click OK. Again click OK in the following window: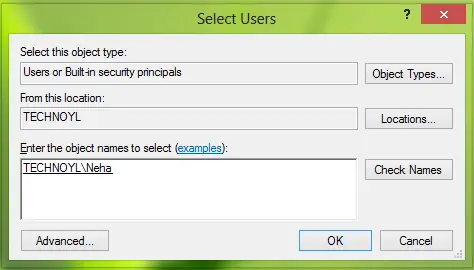 That's it!
Now reboot the system, and your issue should be fixed now.