Users have reported that while trying to launch the Sandbox feature in Windows 10, they encounter the error No hypervisor was found, Please enable hypervisor support. This prevents them from using the Sandbox feature.
No hypervisor was found, Please enable hypervisor support
The Sandbox feature is a virtual, disposable environment which allows users to run programs in isolation to the Windows 10 host. This is useful for testing suspicious or unverified programs. All files opened in the Sandbox environment are deleted when you close its window.
The error in the discussion is caused when the virtualization technology required for launching and using the Sandbox feature is either absent from the system or is disabled in the BiOS.
If the feature is absent in the system itself, there isn't much you could do about it. However, it is rare that a computer wouldn't support virtualization technology. Unless you are using an obsolete system, it is highly probable that the system would support virtualization.
The procedure to enable the feature from the BiOS. The arrangement of option in the BIOS depends on the brand of the computer. However, the general procedure is explained below.
Restart your system and boot into the BIOS mode. For my system, I use the Assist button to enter the BiOS mode. For HP system, users press F10 immediately after the system restarts. It depends on the brand of the computer.
In the Advanced tab, click on Processor Configuration.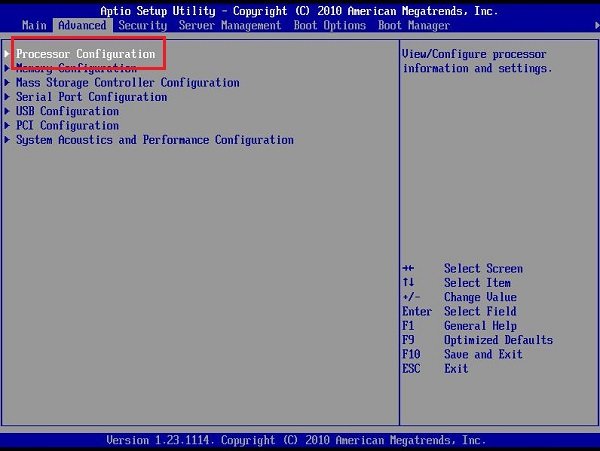 Search for Intel Virtualization Technology, Intel® VT for Directed I/O, or Virtualization Technology from the list. Use the arrow keys to navigate to the option and press Enter to activate the Enable/Disable switch.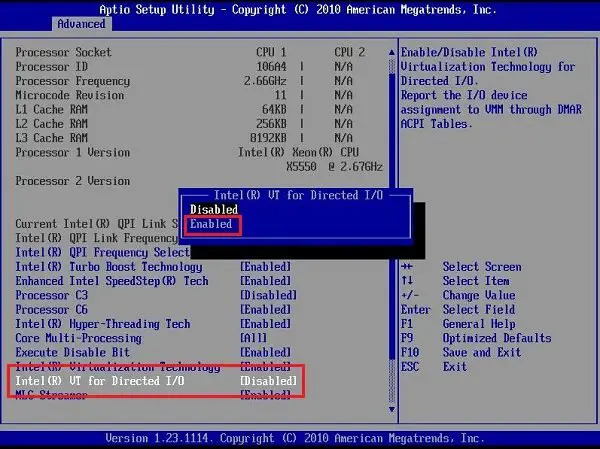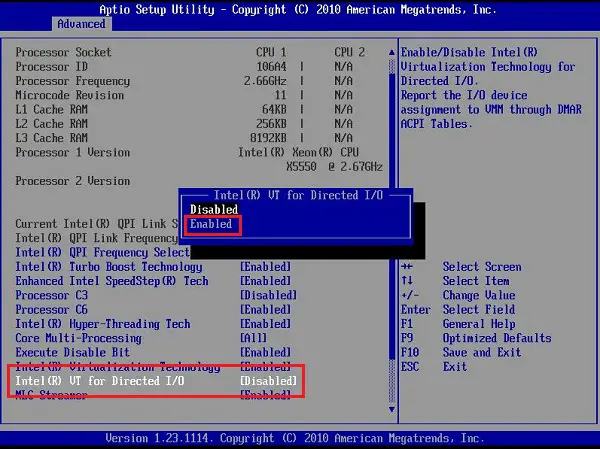 Select the Enable option. Save these settings by hitting F10 on the keyboard. Alternatively, you can select the Save option in the BIOS.
Exit the BIOS mode and boot into the Windows 10 OS. Check if the issue is resolved.
Hope it helps!