If you're interested in streaming movies, TV shows, documentaries, and other premium content, then Netflix is the best place on the web to do so. It's no wonder millions of people use the service each month. But what happens when the service fails to work when being used in a web browser? If Netflix is not responding in your Chrome, Firefox or Edge browser, there are a few things you can do to resolve the issue.
Here's the thing, several users have complained in recent pasts that Netflix is failing to load movies within the web browser, and of course, that's a problem. The question is, then, how does one rectify this problem in a timely manner and as easily as possible? Worry not, apprentice; we've got your back on this one. While we may have talked of Chrome here, the same suggestions apply to other browsers like Firefox, Edge, etc., as well.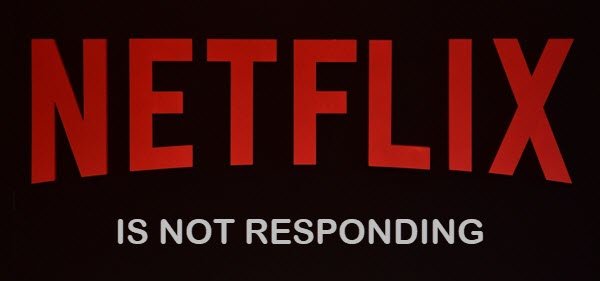 Netflix is not responding or working in browser
If Netflix is not working in your Chrome, Firefox or Edge browser, here are a few things you should try:
Update your browser
Clear cookies and other data
Reset your browser
Try another browser
Adjust Netflix playback quality.
Let us take a look at these suggestions in detail.
1] Update the browser
First up, it makes sense to update your browser to make sure that you have the latest and best version. Bear in mind that the latest version of Chrome tends to fix many issues facing the browser. Therefore, you should always make it your priority to keep it updated.
Now, to do this, click on the Google Chrome menu button, then select Help, and finally, click on About Google Chrome. If there's an update, the browser should automatically download it, and from there, you can finish the job.
While Windows Update will keep your Edge up-to-date, in Firefox, you have to Open Menu > Help > About Firefox.
2] Clear cookies and other data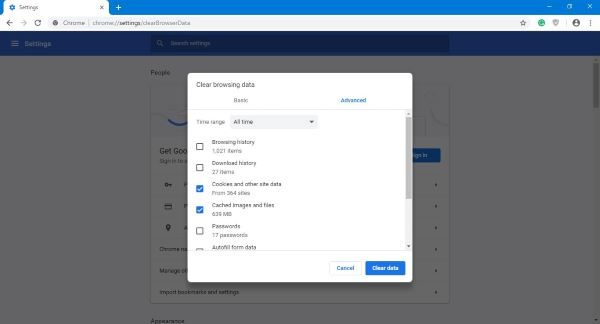 Here's the thing, cookies can become corrupted and outdated. Therefore, it makes enough sense to clear cookies from time to time.
In Chrome, to clear cookies, you'll need to type chrome://settings/clearBrowserData into the URL box and hit enter on your keyboard. You should now see a window that says Clear Browsing Data. The section that says Time Range be sure to select All Time, then down below, tick the boxes that say Cookies and other side data, and Cached images an files. Finally, click on the Clear Data button and wait.
In Firefox, you will see the setting to clear cache & cookies in Menu > Options > Privacy & Security > Cookies & Site Data.
This post will show you how to delete Browsing History, Cookies, Data, Cache in Edge.
3] Reset the web browser
Should you decide to travel down this route, bear in mind that resetting your web browser will remove all personal data, but at the same time, this task should return Google Chrome to its default state.
You can Reset Chrome by typing chrome://settings/ into the URL box, then click the Enter key on your keyboard. Scroll down to Reset and clean up, then select Restore settings to their original defaults. Finally, click on the big button that says Reset settings and that's it.
This post will show you how to Reset Firefox, and this one will show you how to Repair or Reset Edge.
4] Adjust Netflix playback quality
The good folks at Netflix give users the option to select their preferred streaming quality. You can choose from Low, Medium, and High. Chances are, you're watching the service on High, so how about dropping it down to one of the two lower levels.
Doing this is very simple. Just go to Your Account in Netflix, click on Playback Settings, and from there, decide on which quality you want.
In most cases, no user should need to visit this section because Netflix automatically reduces quality based on the speed of your internet connection.
5] Switch to another browser
If you are facings this issue on Chrome or Firefox, maybe you want to switch to Edge.
Here's the thing with Microsoft Edge at this moment in time. It's not the best web browser for everyday use, but when it comes down to watching Netflix, there's nothing better. Edge can stream Netflix videos in full 1080p HD, and much smoother when compared to others.
It is indeed the best browser for streaming Netflix, and not only that, we've come to realize that Edge stream videos in general much better than Google Chrome
6] Use the Microsoft Store Netflix app
If everything fails, then we'd like to suggest downloading the Netflix app from the Microsoft Store, sign-in with your credentials, and continue streaming your favorite shows. Hey, we can say for certain that it works, and quite well at that.
I hope this helps!