Many users at the end of each month receive big data bills, unaware of the fact that they had crossed the data limit. Smartphone users especially face this problem. Though many Internet Service Providers via different ways do alert you when your data usage reaches a certain threshold, it's always advisable to monitor Data Usage for Wireless before it exceeds the allotment. Windows 8 offers many apps – and these apps without your knowledge may constantly be pulling in data from the Internet.
In this post, we will see how we can monitor data usage for Wireless Networks in Windows 8.
Windows 11/10 user? See how to manage the Data Usage Limit on Windows 11/10.
Monitor Data Usage in Windows 8.1
In Windows 8 you can get real-time local data usage estimates for Wi-Fi and mobile broadband network connections. The usage estimates are provided by the local counters which track the amount of data used on each individual wireless network. You can choose to have the counters remain hidden or be shown at any given time.
Show or Hide Data Usage for Wireless Networks
To begin with, open your Control Panel and navigate to Network and Sharing Center. Click on Connect to a network link.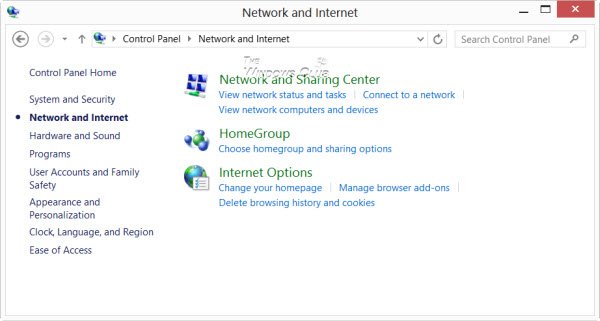 You will observe the Charms Bar open and the 'Networks' pane visible on the right-hand side. Right-click on Wi-Fi connection status and from the list of options displayed, click on 'Show estimated data usage'.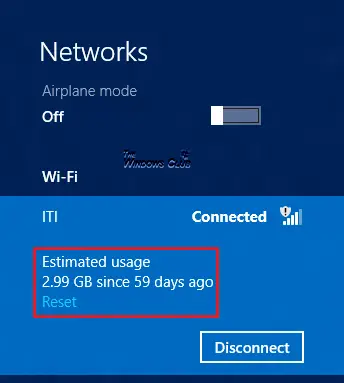 The action will then display the estimated data usage counter for the wireless network.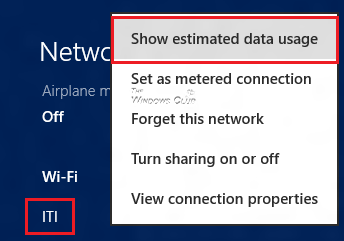 To hide the data usage for Wireless networks in Windows 8 simply, right-click on the Wi-Fi connection status again and select the option 'Hide estimated data usage'.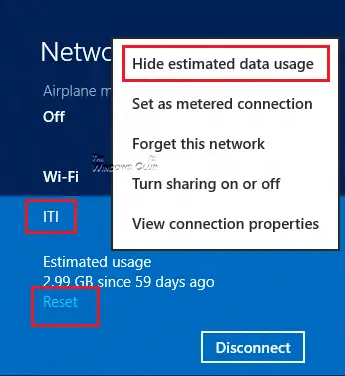 That's it!
If you want, you can reset the counter at any given time using the Reset button.