Most of the desktop users might be thinking about how to use iOS apps in Windows devices; some people might be iOS app developers who want the best iOS emulator that works perfectly for Windows operating system. In this post, we'll let you know what is meant by emulator along with the list of best emulators for Windows that will help you in using iOS apps. These emulators also develop and test your iOS apps on your Windows.
The Emulator is software or hardware that lets you use your favorite operating system on your current OS without actually installing it on your device. In other words, an emulator allows your computer to behave like some other computer running on different operating systems. It also allows you to use the software or apps on your device specifically designed for some other machine.
Unlike emulator, the Simulator works by recreating only the software aspect of the environment. Simulators are great if you want to have fun along the side and play some games. However, the simulators fall short when it comes to developers requirement.
iOS Simulators & Emulators for Windows PC
Here is the list of best iOS Emulators and Simulators for Windows computers.
1] Appetize.io
This emulator is considered as one of the best iOS emulators for Linux and windows. Appetize.io gives you simple access to download and run iOS as well as Android apps on your device. You can develop and test your iOS or Android apps with ease using this emulator.  It also works well for running the apps flawlessly without any troubles. You can use this software for free for the first 100 minutes; later you need to pay 0.05$ per minute to access Appetize.io.
2] Xamarin Test flight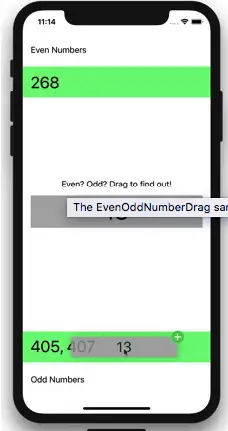 It is another one of the best choices for you to use your favorite iOS apps on Windows devices or a personal computer loaded with Windows operating system. This emulator a user-friendly emulator that provides extended advanced support. Installing the emulator on your Windows is easy. Remember that Xamarin Test flight is paid and there's no such thing as 'Free' in the dictionary of its developers. You can download Xamarin Test Flight from its homepage.
3] IMAME emulator
iMAME emulator is available in the App Store for free right now.  The innovative emulators allow you to run thousands of classic arcade titles to have the original ROMs. The iMAME emulator includes popular arcade games to run. Are you fond of playing old arcade games? If you are looking for a way to play those classic games of old on your device, perhaps using an iMAME emulator is the best way?. The emulator will be very useful to use it to play all of the legitimate ROMs which you have copied yourself from other devices. That being said the iMame Emulator was yanked from the app store and can only be sideloaded. You can learn more about IMAME here.
4] iPadian
You won't find any difficulty using this emulator if you have ever used iPads. As its UI is same as that of an iPad, one can easily find it user-friendly as well as easy to use an emulator. Messages and various other apps that are your favorite can be easily accessed. You can directly enjoy them on your Windows device as well if you have already installed the apps on your iPad. The device would be one of the best iOS emulators available out there with its excellent user interface and innovative features. iPadian is available in both versions; you will get both free and paid versions as well. NOTE: Please read the comments below before downloading it.
5] Ripple Emulator
It is a multiplatform mobile environment emulator. Ripple emulator has been designed for mobile HTML5 application development and testing. It is an extension of the Google Chrome browser that allows you to quickly see how your application looks and functions on multiple mobiles. On the while, it offers the ability to look under the hood of your mobile application. The Ripple Emulator can be downloaded from the Google Chrome Store.
Let us know if we missed any!
Go here if you are looking for Android Emulators for Windows 10.