So, by now, we should all have heard of the image editing tool known as GIMP. For a long time, this program has been the go-to source for those who are not keen on spending cash to acquire Photoshop's services. And in its own right, GIMP is quite a formidable tool because it performs a lot of advanced tasks, just not with the same ease of use when compared to other tools.
Now, a regular user of GIMP will come to the realization that the default fonts are not enough for professional work. But worry not, there are ways to add new fonts, and it doesn't take a long time to get done. In fact, it is effortless, so keep reading to find out how.
Install new fonts for GIMP Photo Editor
The first thing you will want to do before making any attempts to install new fonts is downloading them. The best place to get fonts for free is at Google Fonts. You will come across a ton of options there, so go through all of them and pick the one that works best for your needs.
If you want more than what Google Fonts have to offer, then there are several other spots on the internet for free fonts.
After downloading the font, which usually comes in a ZIP file, please go on ahead and extract the contents to a folder on your hard drive.
Select the Preferences option in GIMP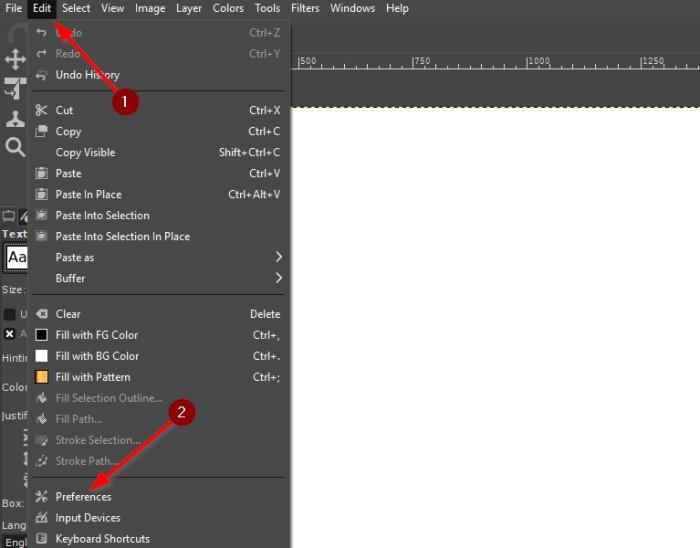 OK, so after downloading your favorite fonts, please open GIMP and navigate to the Preferences area. To get there, click on Edit > Preferences.
Navigate to Fonts
When you've opened the Preference menu, please scroll down to the bottom left corner and click on the + sign that sits beside Folder to expand it. When that is done, go down and select Fonts.
Install the new font or fonts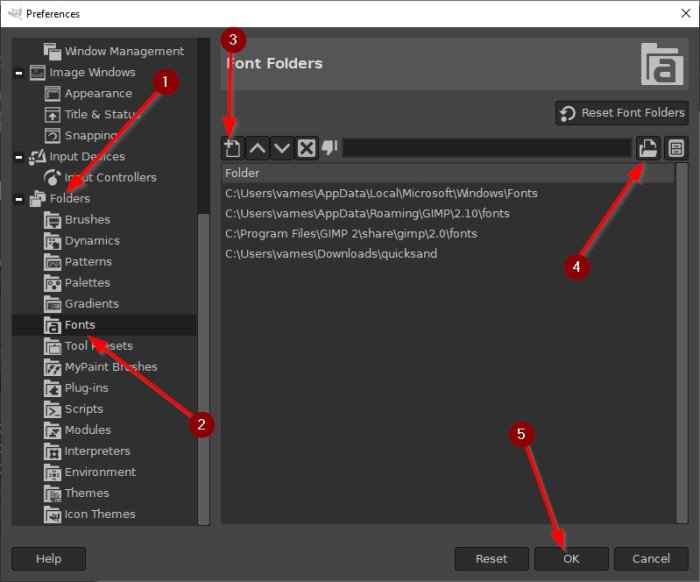 You've made it this far, so let's go on ahead and add your fonts to GIMP for future use.
Select the button that says Add a New Folder. From there, please click on the file selector icon next to the text box. Doing this will allow you to search for the fonts you've downloaded not too long ago. Once you've added them, hit the OK button at the bottom of the window to complete the process.
Locating your newly added fonts
If you're not too versed with GIMP, then you might not know how to have a look at your fonts.
This can easily be done by selecting the Text Tool, then from there, hit the font icon under Text to scroll through the list of installed fonts.
From within that list, you should find all the new fonts you've installed, including those that came preinstalled.
PS: GIMP paintbrush not working? Try this fix.