Whenever you open the GIMP app, it will open without the canvas. The canvas is a visible area of the image, and by default, the canvas corresponds with the size of the layers; you can enter text or any other creation you want to do on the canvas, you can also change the background color of the canvas to any color you desire by using the background tool provided in the toolbox.
After adding the canvas, you should know the difference between the background color and the foreground color. The foreground color is the front and the primary color, and the background color is the back section of the image.
In this tutorial, we will explain how to:
Add a Canvas
Change the canvas background
Let us explain this in detail.
How to add a Canvas in GIMP
Open GIMP.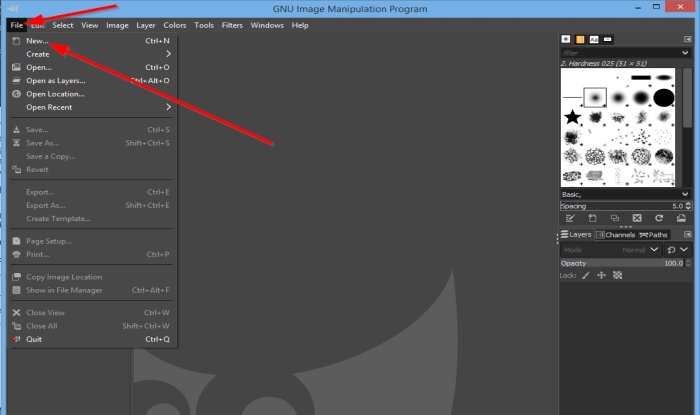 Click the File tab, then click New.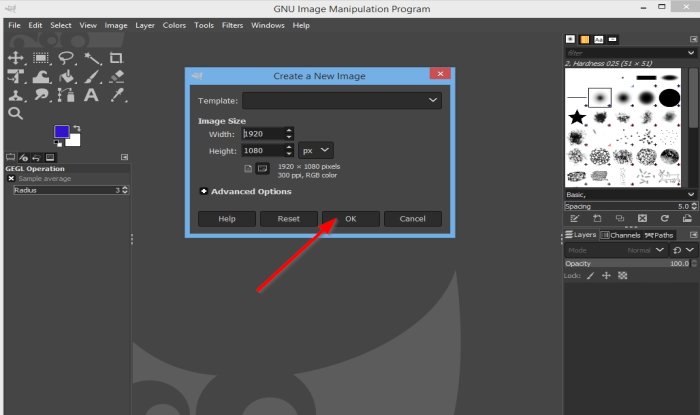 A Create New Image dialog box will open.
The default width and height are within the box; leave it as it is; then click OK.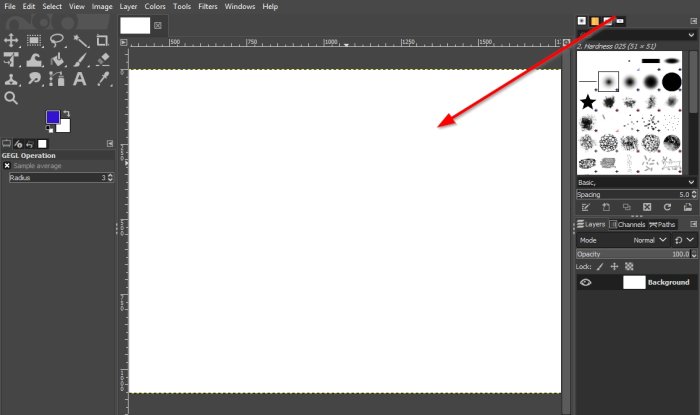 Now we have a canvas.
Read: How to add Shadow to Text or Image in GIMP.
How to change Canvas background color in GIMP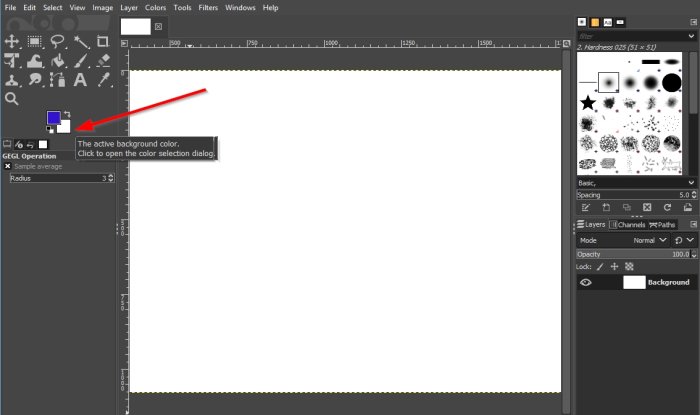 There are two color buttons, the Foreground color, and the Background color button, in the toolbox.
Placing the cursor on the buttons will display the difference between the two buttons: the background and the foreground button.
Click the Background button.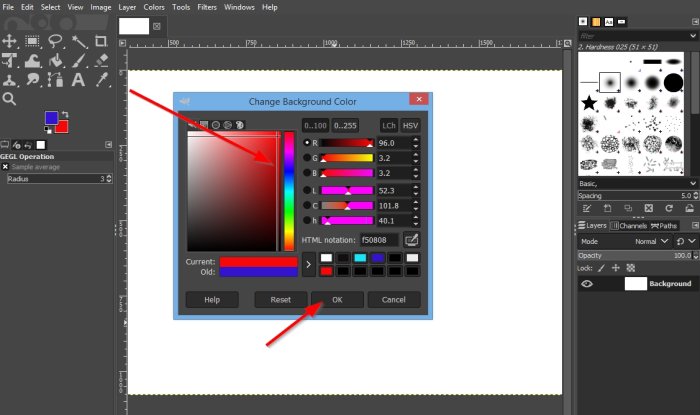 A Change Background Color dialog box will open.
Select a color, then OK.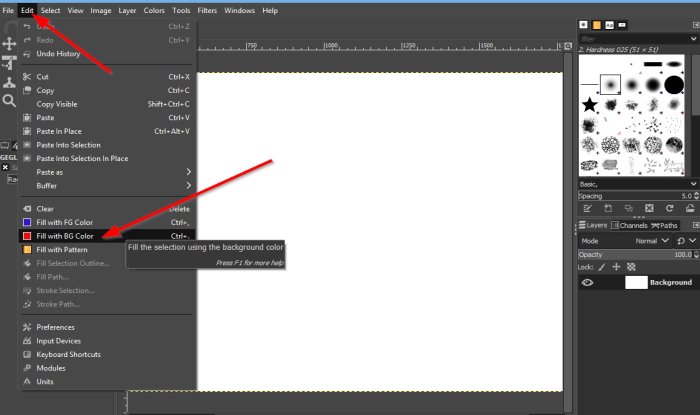 Then click the Edit tab on the menu bar and select Fill with BG Color from the drop-down list. The BG color is the color you have selected from the Change Background Color dialog box.
Once selected, the canvas will change to that color.
We hope this tutorial helps you understand how to add and change canvas background color in GIMP; if you have questions about the tutorial, let us know in the comments.
Now read: How to create Video Thumbnail or Contact Sheet in Windows 10.