Microsoft Edge browser on Windows 10 now allows you to install Extensions, which can enhance your web browsing experience. This was one of the popular demands of the customers, and Microsoft decided to offer this feature. In this post, we will see how to install extensions in Edge and how to disable, manage, configure, or uninstall them.
Install Extensions in Microsoft Edge
To add or manage browser extension in Microsoft Edge Chromium browser, follow these instructions:
Launch the Edge browser.
Click Settings and more button.
Choose Extensions.
Hit the Get extensions for Microsoft Edge button.
Look for the desired extension and install it.
Manage the extension (Uninstall or remove it).
See the steps below for more details.
Launch the Edge browser and click on the 3-dotted 'Settings and more' button.
From the list of options, select 'Extensions' item.
In the new page that opens, scroll down to the 'Find new extensions' section.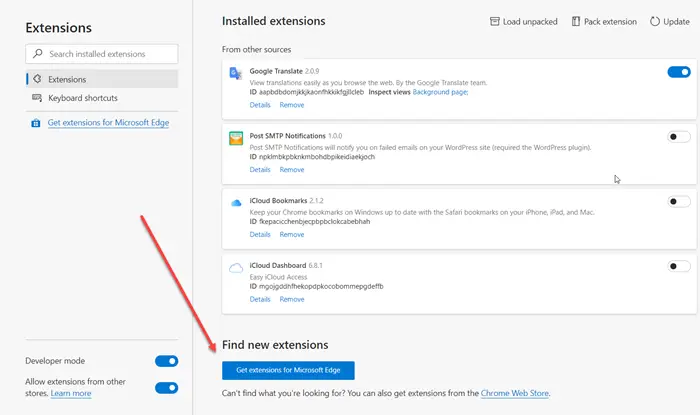 Under it, you'll find 'Get extensions for Microsoft Edge' button.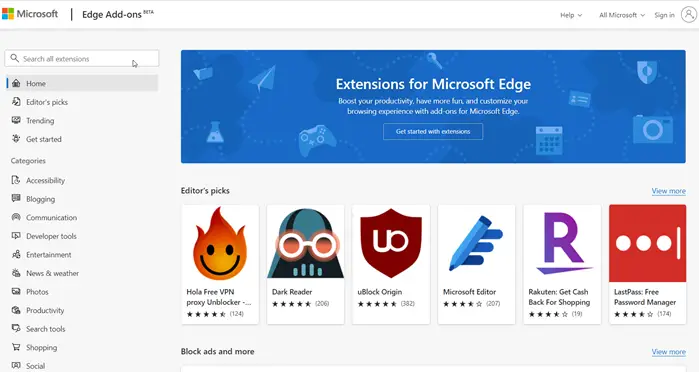 Press the button. Then, choose an extension from the desired category and install it. There's a wide range of categories from which you can choose the desired extension like,
Blogging
Communications
Developer tools
Entertainment
News and Weather
Photos
Productivity
Search tools
Shopping
Social and more
Once added, you can manage the extension by clicking it and selecting the 'Manage extension' option.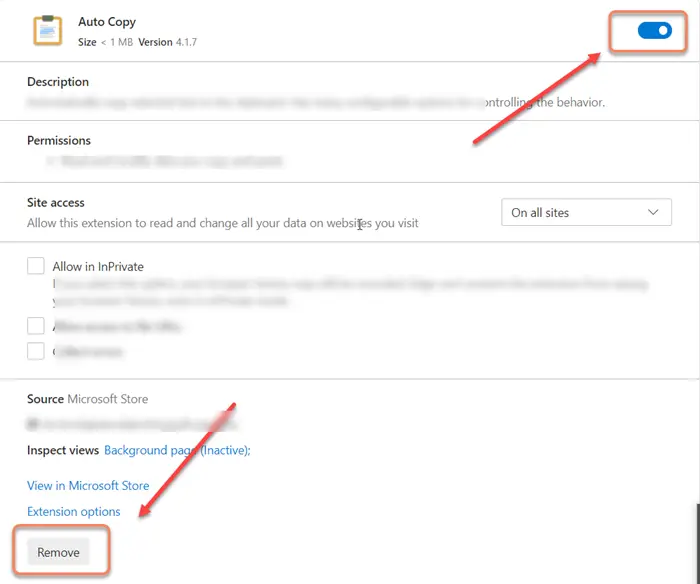 Here, you can either disable or enable the extension by switching the toggle to 'On' or 'Off' position.
Likewise, you can also choose to remove the extension from the browser completely.
You should know that you can also install Chrome extensions on Edge browser.
The latest version of the Edge browser has made it quite simple to add, remove or manage extensions for the browser. It even has a dedicated Extensions icon in the toolbar for quick access to the Extension settings in the browser.