Icarus is another popular game that is known to occasionally face freezing, stuttering or crashing issues. While the developers release patches to fix this issue, the issue still plagues some. If Icarus keeps crashing or lagging on your computer then this article is for you.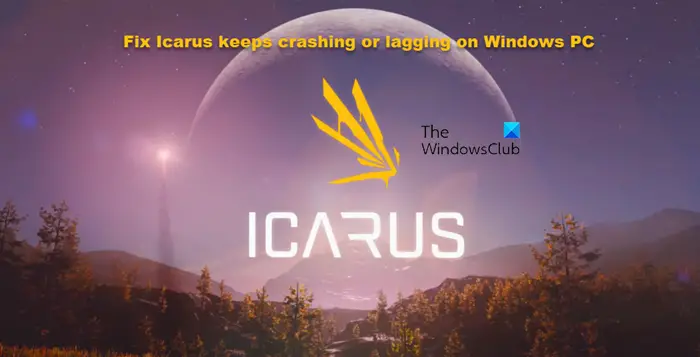 Why does Icarus keep crashing?
Your game may crash because of some games files lacking or being corrupted. But they can be easily fixed with the steps mentioned later in this article. You should also make sure that your system is meeting the requirements needed. Gamers every time overlook these requirements and end up downloading an incompatible game. Another major reason behind Icarus crases is antivirus software, Steam client issues, and more. We will go over all the potential reasons and solutions to resolve the issue.
What are the system requirements to play Icarus?
If you want to play Icarus, your computer should meet the minimum system requirements prescribed below.
OS: Windows 10 (64-bit versions)
Processor: Intel Core i5 8400 or equivalent
Memory: 16GB RAM
Graphics: Nvidia GTX 1060 6GB or equivalent
DirectX: Version 11
Storage: 70GB available space
Icarus Keeps lagging or crashing on Windows PC
If Icarus keeps crashing, freezing, stuttering or lagging on your Windows 11 or Windows 10 PC, you should start troubleshooting by checking for updates. Sometimes, these crashing issues can be solved by just updating the OS. But if still continues then we have jotted down some fixes below.
Update your Graphics driver
Fix Corrupted Game File
Check your Anti-virus
Use Windowed mode
Disable Vsync
Use Ultimate Performance Power Plan.
Let's get to know them in detail.
1] Update your Graphics driver
First, see whether you have updated your drivers recently or not. If you didn't then update your Graphics driver. Updating your Graphics driver alone can fix the game. And keeping it up to date is the best policy. So, do that and see if the issue persists.
2] Fix Corrupted Game files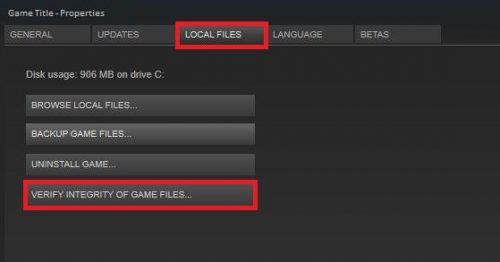 Your game crashing can also be an effect of corrupted files. Also, if some of your files are missing then it is more than possible for your game to crash. So, Verify game integrity to resolve the issue, to do so, here are the steps.
Open Steam and go to Libraries.
Right-click on Icarus and now click on Properties.
Go to the LOCAL FILES tab and then click on VERIFY INTEGRITY OF GAME FILES.
After the procedures are done, launch the game and see if you are still facing this issue.
3] Check your Anti-virus
Even though Anti-viruses are meant to be a shield from malware and viruses, they can be notorious. And can block the functioning of some of the genuine files, apps, and games.
You can either allow the game through the firewall or can temporarily disable Anti-virus. Disabling them before playing the game can stop the game from crashing.
4] Use Windowed mode
Fullscreen is meant for full game optimization but when it leads the game to crash then it is better to switch to Windowed mode. You can switch to it and see if it works for your game. The steps are given below.
Right-click on the Icarus shortcut and then click Properties.
In the General tab, type "-Windowed" in the Target field.
Finally, click Apply > Ok.
Hopefully, you won't be facing these issues.
5] Disable Vsync
Vsync is an acronym for Vertical sync. Disabling them will help you to have smooth playing sessions. It would make your game free of crashes, lagging os stuttering issues. This is especially useful for computers with lower-end graphics and processors. So, do that and see if the issue persists.
6] Use Ultimate Performance Power Plan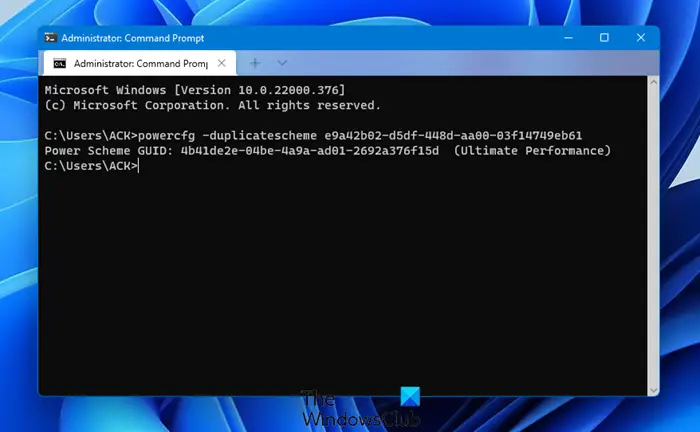 If your game is lagging and crashing then an obvious solution is to add some power. You can do that by going for Ultimate Performance Power Plan. So, do enable it and hopefully, you will see an increase in performance.
How do I fix Icarus crash?
In order to prevent Icarus from crashing, you need to go through the tips and tricks mentioned above. That said, you can update your graphics driver, fix corrupt games, check your antivirus, scan your PC with adware removal tools, disable Vsync, etc. Apart from that, you can also use windowed mode as well.
Read Next: Valorant Crashing Mid Game or on Startup.