Windows has changed a lot in the last few years, for good, but some features were better in the previous versions of Windows. For example, the grouped icons in our taskbar. With the latest Windows 11 update, our system tray icons – WiFi, Sound, and Battery are now grouped. These three icons now sit in a group in our system tray. This means, that if I click on the Sound settings or the Battery settings, all of these three settings will open. You can check the screenshot below to understand it better.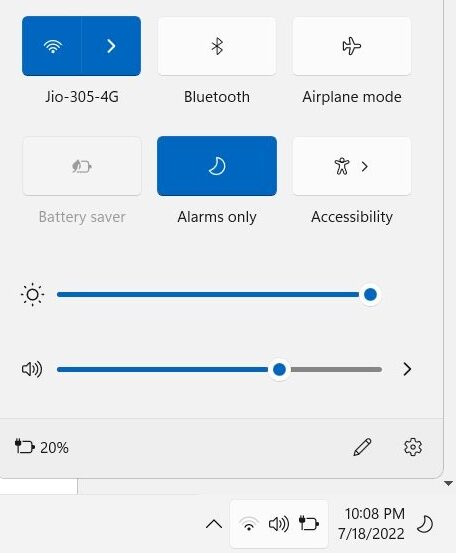 Not just the icons but the interfaces and settings are also grouped in the Windows 11 PCs. This change was made for good, giving all the controls in one place is obviously a better feature but some users find it annoying. If you are one of those, this post is just for you because we will talk about a tool, ExplorerPatcher, that will help you ungroup the Taskbar Icons in Windows 11. Basically, with this tool, you can ungroup WiFi, Sound, and Battery icons and have their individual settings.
How to Ungroup WiFi, Sound, and Battery Taskbar Icons in Windows 11
ExplorerPatcher is a simple tool available for free download at Github. This tool can make your Windows 11 PC look a lot like Windows 10 PC. Download and install the program on your PC and the taskbar will instantly shift to the left corner of your screen, as it was in Windows 10.
Also, the icons in your System Tray will ungroup automatically and you can now go to their settings individually.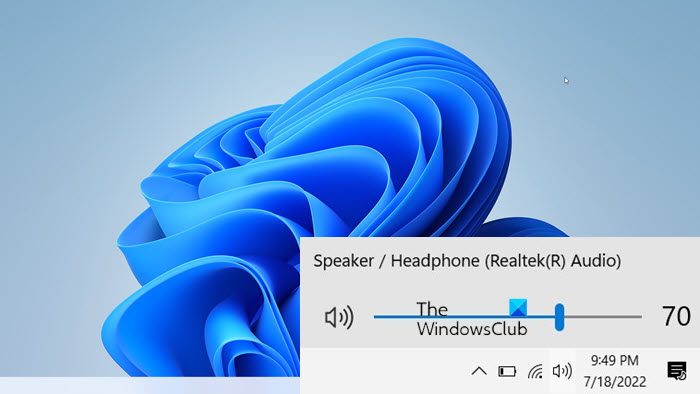 Not just the system tray icons, ExplorerPatcher can also help group or ungroup the other icons on your taskbar. In the previous versions of Windows, we had the settings to combine the taskbar icons, but with the latest version, Microsoft has removed that option from the taskbar settings.
Combine taskbar icons feature
Microsoft has removed many features from its latest operating system Windows 11 and one such feature is to combine the taskbar icons. In the earlier versions of Windows, we could combine the taskbar icons from the Taskbar settings but not anymore. Users who were earlier using Windows 10 and now upgraded to Windows 11 are already trying to adjust to the new centered taskbar and this missing feature of "Never Combine" is even more annoying.
But, don't worry. ExplorerPatcher can do that too. You can now combine or never combine the taskbar icons easily with this tool.

Download and install the ExplorerPatcher on your PC. Once installed, open the tool on your PC and go to the Taskbar section–> Combine taskbar icons on the primary taskbar. Now select if you want to combine them always, combine when the taskbar is full, or never combine.
Why can't I see the Never combine taskbar icons feature in my Windows 11 PC?
With the latest update, Microsoft has removed the feature"never combine taskbar icons" from Windows 11 PC. You cannot combine your taskbar icons anymore. However, you can use a third-party application to do that. ExplorerPatcher is one such tool that can bring this feature back to your Windows 11 PC.
How can I see seconds in the clock on my PC?
An application like ExplorerPatcher can do that for you. Windows by default, show you the time in the format of hours:minutes, but with ExplorerPatcher you can see the seconds too. Install the application on your PC and open it. Go to the System Tray section and check (✓) the option saying, Show seconds in the clock. For more read – How to display seconds in Taskbar Clock in Windows computer.