Facebook's attempt to create a world of interconnected apps has been going on for some time now. It's just that the company is putting WhatsApp and Instagram users in a challenging position right now. Like, many of us don't want to share our WhatsApp information with Facebook. But Facebook isn't providing us that choice.
WhatsApp will now be able to access your following data and even share them with all Facebook-owned companies – whether you use Facebook or not:
Your account registration information.
Transaction & payments data – including your bank balance
Information on how you interact with others.
Mobile device information.
Your IP address.
According to the social media tech giant's newest privacy policy, you don't get that option to keep Facebook and WhatsApp data apart. That is, you need to share your data with Facebook if you want to continue using WhatsApp in its full form. Therefore, if you don't want this to happen, the best option is to choose another Instant Messaging platform instead of WhatsApp.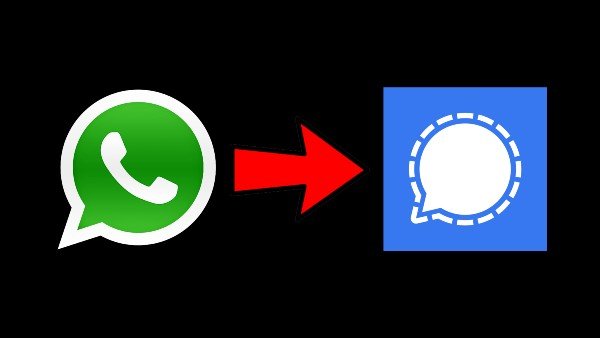 When you leave WhatsApp and join Signal, you become a part of a community that includes authentic voices like Edward Snowden, the NSA whistleblower, Jack Dorsey, the Twitter CEO, and Bruce Schneier, a security technologist – and now even Elon Musk. They all use Signal or communication and commend the team for creating a privacy-focused, open-source, peer-reviewed, and well-funded private messaging platform.
Signal uses an advanced end to end encryption protocol that provides privacy for every message every time. Telegram uses something called Secret Chats – and unless you start your conversation in this mode, your messages aren't actually encrypted.
Signal – A Privacy-focused Messaging App
Signal is an independent, free-to-use messaging platform for Android and iOS. While Signal comes with many innovative features, more people care about the Signal app's user-data and privacy-policy status. Firstly, the Signal app does not share your information with any third-party entity.
You'd also love Signal for its neat User Interface and non-profit nature. For survival, however, the Signal app depends on donations. Long story short – Signal does not turn you into their products. This point alone makes a good reason why you should move from WhatsApp to Signal.
Group chats are one of the many reasons why many of us use WhatsApp, right? However, if you have group members concerned about their privacy, the idea of moving from WhatsApp to Signal wouldn't be difficult to convince. Even after you have made the transition, everything seems super-simple.
The User Interface is intuitive, and it does not require too much attention from your side. You can manage Signal with the same amount of ease you had while managing WhatsApp. Now, that brings us to our next point: how to move group chats.
Read: WhatsApp vs Telegram vs Signal vs Messenger.
How to move Group Chats from WhatsApp to Signal
Here are the steps you should follow to set up a brand-new group on Signal and bring your group members to the platform. Don't worry; we have covered almost everything you want to know.
1. First, you have to download and set up the Signal app on your Android/iOS device. You can do it using the official app stores. Post-installation, Signal would ask you to register an account and verify your mobile number using an OTP. Once you have finished this step, you are all set.
2. You may also have to set up a security PIN for the Signal app. This step ensures that strangers cannot just open your app and read your messages. After this step, you can move on to making groups.
3. Open the Signal app on your smartphone and tap on the three-dot options button on the top-right portion of the screen. From the coming menu, choose 'New group.'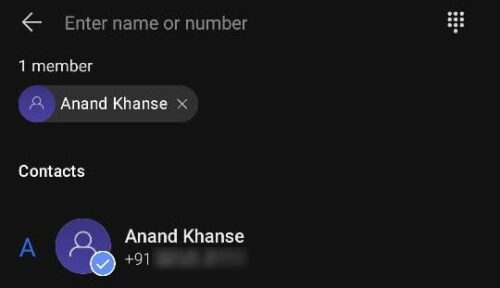 4. Here, you have to add at least one member to the group and tap on the Arrow button. Signal would soon show you a summary of the group, along with a Create button.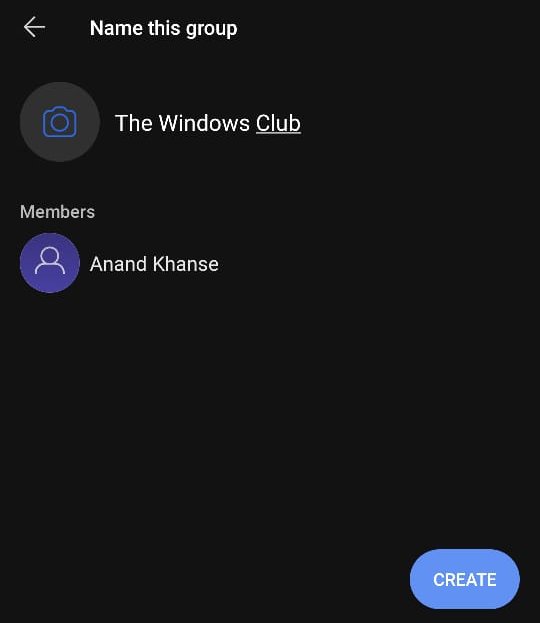 5. Now, you have to open the specific group on the Signal app and access the Group Settings. You can do this by tapping on the three-dot options button > Group Settings. Scroll down until you find an option named 'Group Link.'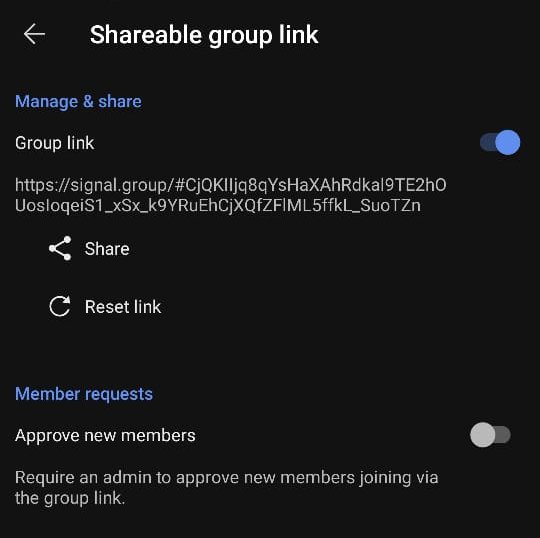 6. On the upcoming page, you can enable/disable the shareable group link function. Once you enable this feature, a single tap on the 'Share' button will show you options. The easiest way is to copy the URL, which you can share on WhatsApp. There are also direct sharing options within the app.
As you see, moving group chats from WhatsApp to Signal is a piece of cake. Provided that you have a group of people willing to make this healthy switch, the entire process shouldn't take more than a few seconds.
Your move from WhatsApp to Signal is not just about your lack of willingness to share your WhatsApp data with Facebook. It will help you ensure the best privacy in Instant Messaging chats, voice notes, fully-fledged video calls, and impressive Group Chat features. All of these pointers work without putting a single piece of ad or tracker in the app. We think it's incredible.
Even if we keep the security/privacy aspect aside, it makes sense to move WhatsApp Group chats to Signal. In the end, you create a digital space where you can say and share almost anything without being afraid of manipulative privacy conditions.
TIP: Telegram is a cross-platform privacy-focussed Messaging App to send self-destructing, encrypted messages, etc, that you may want to take a look at.  You can also move WhatsApp Group Chats to Telegram app.