When the Spotify music platform works, it works quite well. However, there are times when errors do appear, and one such is error code 409. This particular error has much to do with your login details since the platform will not allow you to sign in. You see, if you have issues where your login credentials are concerned, Spotify log-in error code 409 will constantly show up, but luckily, there are ways to set things right again.
Fix Spotify login error code 409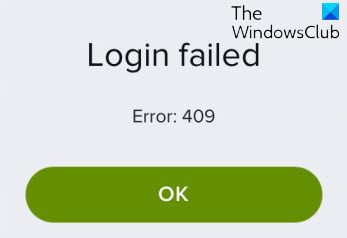 To fix Spotify login error code 409, you should clear the Spotify and browser cache, and then double-check and see if the login credentials you are using are correct.
Clear Spotify cache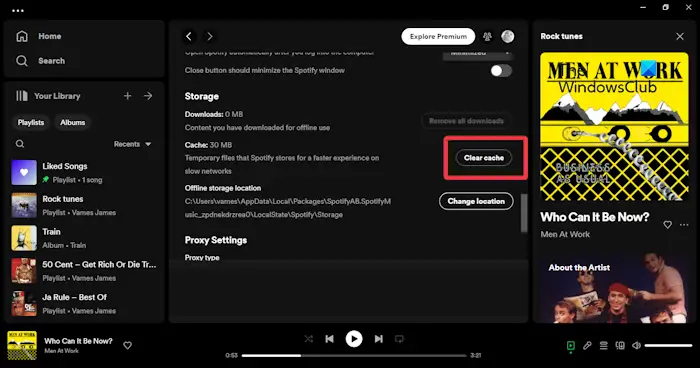 Spotify error code 409 can be solved by clearing the cache first.
Open the Spotify app on your computer.
Click on your profile photo.
Select the Settings option.
Scroll down to Storage, and click on the Clear Cache button.
To clear the Spotify data completely, you may choose to Reset the Spotify app via Settings.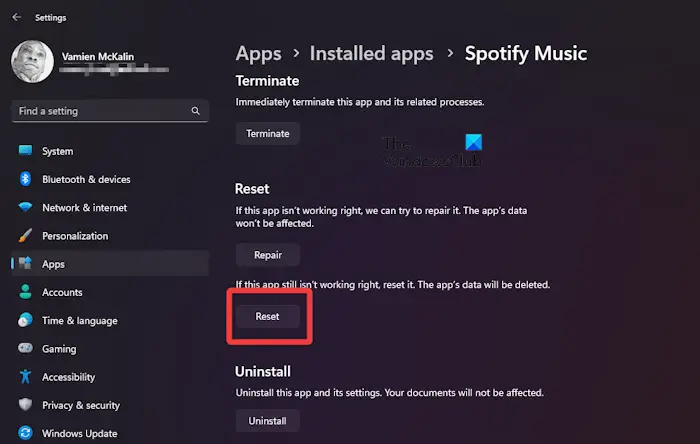 Press the Windows key + I to open the Settings menu.
Look for Apps and click on it.
Go to Installed Apps, and search for Spotify Music.
Once found, click on the three-dotted menu button, and select Advanced Options.
Scroll down until you see Reset.
Click on the button that reads, Reset to permanently delete all data linked to Spotify.
When the process is done, you will have effectively cleared the cache.
You might want to also clear your browser cache & cookies.
READ: How to log out of all Spotify accounts
Clear Spotify cache on iOS
Clearing the cache on Spotify doesn't require users to take several steps. Simply uninstall the app, then reinstall it. This simple task is all you have to do to clear the cache of Spotify where iOS is concerned.
READ: Spotify Desktop and Mobile not Synced
Clear Spotify cache on Android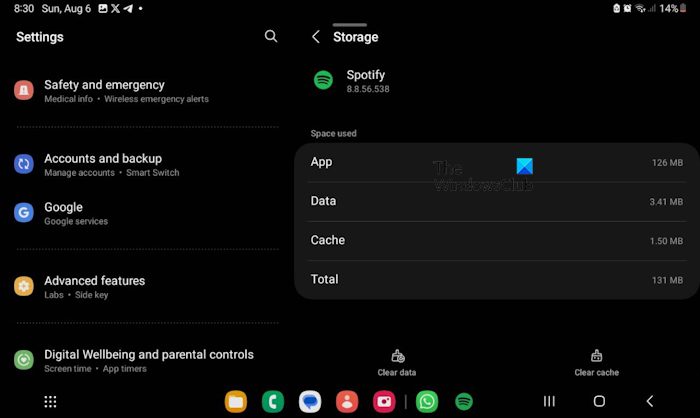 Android is built differently than iOS, which means, users do not have to uninstall and reinstall an app to get the job done. Yes, it is an option, but not the best method.
To clear the cache, please navigate to Settings.
After that, look for Apps, and tap on it.
Scroll until you come across Spotify.
Tap on Spotify, then select Storage.
Finally, tap on Cache > Clear Cache.
READ: Spotify Local Files not showing on Windows PC
Double-check log-in credentials
Finally, verify your Spotify log-in information. Check if you've typed the wrong password, and ensure Caps Lock is not enabled.
Once confirmed, try to log in and see!
Additionally, you can attempt to sign in via the Web version of Spotify to see if that works over the app version. You can also try signing in from another device just to see what works from what doesn't.
Once done, everything regarding error code 409 should be rectified, hopefully.
READ: How to put Sleep Timer in Spotify
Why is Spotify not letting me log in with my phone number?
If you're unable to log in with your phone number and see a message that says, Try Again, then chances are you've entered the number incorrectly. So check the number, then take your time and try again. The same goes if the verification code is not working. Simply check the number, try again, or re-enter your number in a bid to have a new verification code generated.
READ: Spotify keeps crashing on Windows
How many phones can log into Spotify?
Spotify Premium Duo supports up to two devices streaming at the same time. Spotify Premium Family, on the other hand, supports up to six devices streaming all at the same time.